IHG has just announced a potentially interesting new partnership, which could greatly increase their portfolio of luxury hotels. Don't get too excited yet, though, as some key details are missing.
IHG's New Partnership With Mr. & Mrs. Smith
IHG has just announced a partnership with Mr. and Mrs. Smith, which IHG says will more than double the number of luxury and boutique hotels available to IHG Rewards Club members. It will complement Six Senses, Regent, InterContinental, Kimpton, and Hotel Indigo.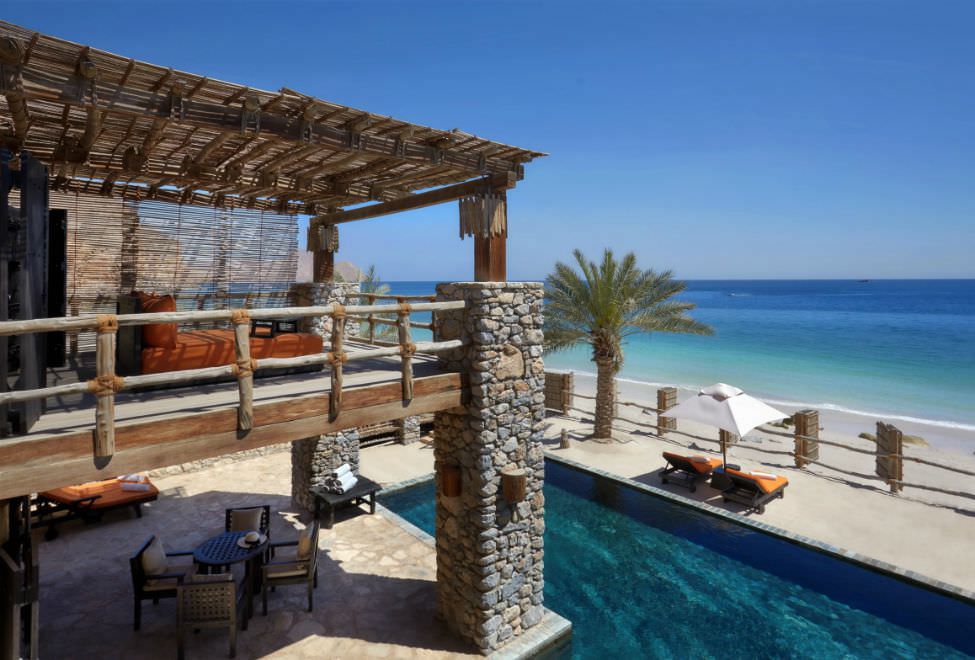 IHG recently acquired Six Senses
For those of you not familiar with Mr. and Mrs. Smith, they describe themselves as a "travel club and boutique hotel specialists." The way I view it, they're a luxury travel agency that has marketed themselves really well. Now they have an exclusive loyalty partnership with IHG.
Starting in early 2020, IHG Rewards Club members will be able to earn and redeem points at over 500 Mr. and Mrs. Smith hotels when booking through IHG's direct channels (including their website and app).
While the list of eligible hotels hasn't yet been revealed, they do give the examples of the following properties:
IHG Rewards Club members will be able to earn and redeem points across hundreds of luxury and boutique hotels around the world, including some of Smith's most seductive stays, such as Jasper Conran's self-styled riad hideaway L'Hôtel Marrakech, 18th-century organic Tuscan estate Borgo Pignano, high-in-the-Himalayas retreat The Kumaon and the charming Old Rectory on South Africa's famed Garden Route.
They also state that there will be Mr. and Mrs. Smith properties in 14 countries where IHG doesn't have hotels, which is pretty cool.
IHG's most loyal members (including InterContinental Ambassador and Kimpton Inner Circle members) will receive room upgrades subject to availability and a free gift upon arrival, which could include a bottle of champagne, picnic hamper, or 30-minute massage.
Should We Be Excited About This Partnership?
IHG and Mr. & Mrs. Smith are essentially forming a marketing partnership here. This is very similar to the partnership that Hyatt has with Small Luxury Hotels of the World, and the partnership that Marriott has with Design Hotels (which they inherited from Starwood).
Mr. & Mrs. Smith doesn't manage any hotels, but rather they get a commission when people book through them.
Presumably with this new partnership, IHG will be getting some of the commission that Mr. & Mrs. Smith is usually getting. I would assume that commission is usually around 10-15%, or maybe in some cases even higher given the influence they have. In turn, presumably they're giving IHG some of their commission in exchange for bookings.
So, should we be excited about this partnership? Maybe.
The Points Earning Potential
On the points earning front, this means it will be possible to earn IHG points for some hotels that you couldn't previously earn points with. Mr. & Mrs. Smith has over 1,200 hotels, though only about 500 of them will participate in this partnership.
Partner Mr. & Mrs. Smith properties include Amans, Singitas, and many more incredible luxury brands. Whether or not those hotels actually participate in this partnership remains to be seen.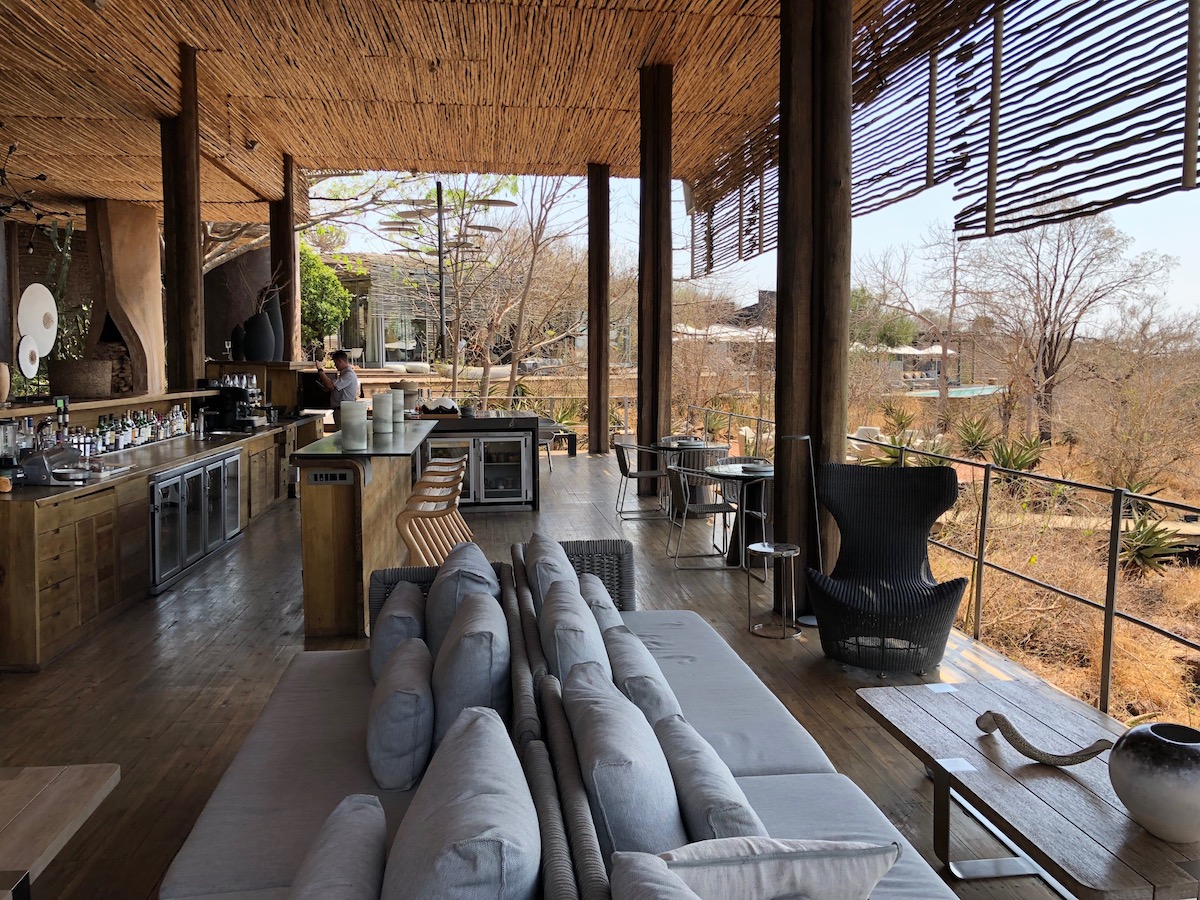 It might be possible to earn IHG points at Singita Lebombo
I'd note that in many cases there will be an opportunity cost to booking through this partnership. With most of these hotels:
There may be opportunities to book for less through other channels
The hotels may offer promotions and package deals directly that won't be available through the IHG partnership (for example, Amans and Singitas both often have promotions when you book multiple properties together, and I imagine that won't be bookable through IHG channels)
There may be more perks available through other channels
So I'd be cautiously excited here. I'm obviously intrigued by the prospect of earning points at traditionally non-points hotels, though there also may be an opportunity cost involved.
The Points Redemption Potential
It will also be possible to redeem IHG Rewards Club points for stays at Mr. & Mrs. Smith properties, though I'd really manage my expectations when it comes to this:
Presumably IHG will be paying "out of pocket" for whatever the cost of a hotel would be, so I would imagine we're going to see revenue based redemptions with really high rates
It doesn't have to be this way, though — World of Hyatt has fixed redemption rates at SLH properties, though World of Hyatt is also a more robust program than IHG Rewards Club
Of course it would be incredible to be able to redeem 70,000 (or even 100,000) points per night at an Aman property. But I'd say the chances of that being possible are about 1%.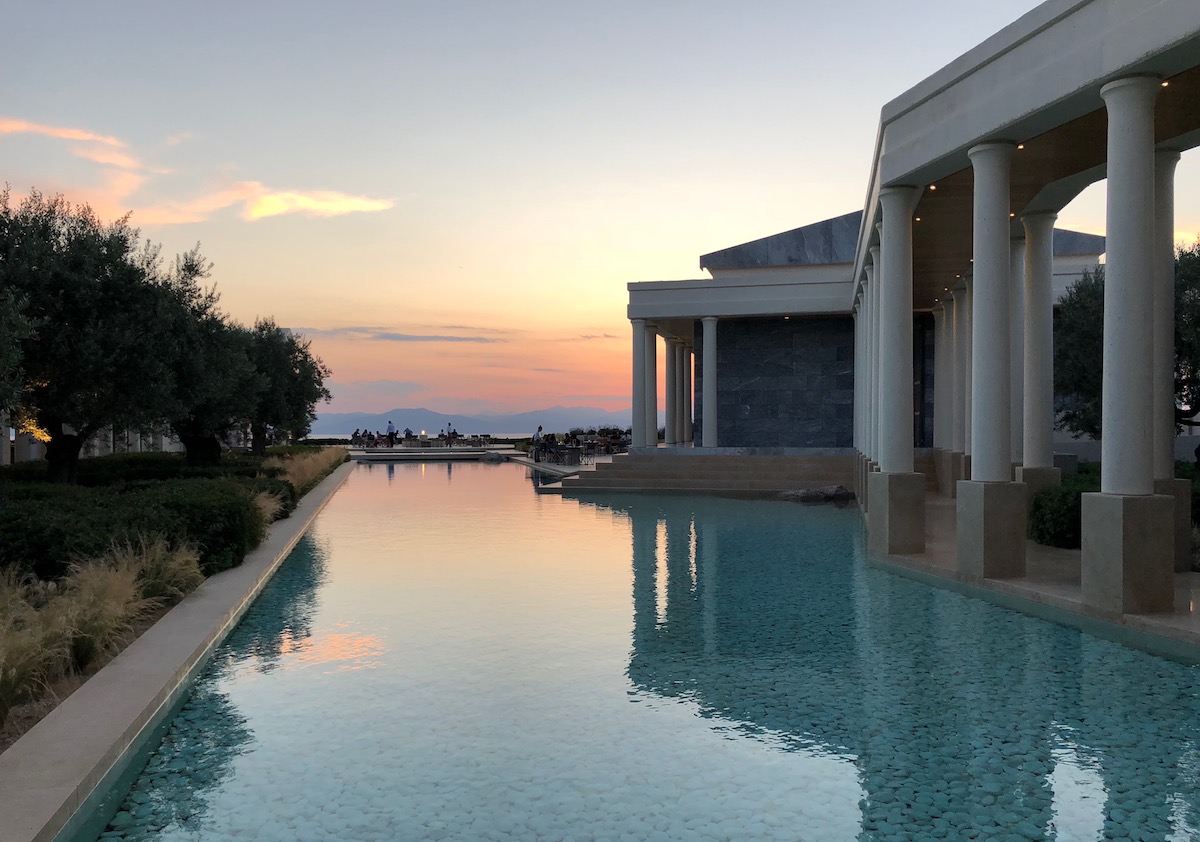 Could this be our chance to redeem points for Amanzoe?
Summary
IHG is following the trend here by establishing a marketing partnership that gets loyalty program members access to more luxury hotels. It's important to manage expectations here, though.
Mr. & Mrs. Smith is a luxury travel agency that's good at marketing and positioning themselves (more power to them). As a result, I would expect that there will be quite some opportunity cost to booking through this partnership when trying to earn points. Similarly, when trying to redeem points, I'd expect revenue based redemptions, and I wouldn't expect the rate per point to be great.
So this is a cool development, but don't get too excited until we learn all the details early next year.
What do you make of the new partnership between IHG and Mr. & Mrs. Smith?