Booking IHG stays over the next couple of days could be pretty lucrative.
IHG One Rewards Cyber Monday promotion
IHG is offering what it describes as its "Biggest Member Event." In addition to incentivizing IHG app downloads, IHG is also offering bonus points for hotel bookings. Specifically, IHG One Rewards is offering 10,000 bonus points for every two nights stayed by members:
Registration is required prior to booking your stay (and not just prior to consuming your stay)
You can earn 10,000 bonus points for every two nights consumed by December 31, 2022 (the terms say this is based on "local standard time," though I'm not sure what exactly that refers to, and I'd err on the side of caution)
This is only valid for bookings made on Monday, November 28, 2022, and Tuesday, November 29, 2022; previously booked stays don't qualify, so you'll want to book on Monday or Tuesday
Only cash rates booked directly with IHG qualify for this promotion, so stays booked with points wouldn't qualify
The bonus points you earn are based on the cumulative nights you stay; so a stay of four nights would earn 20,000 bonus points, while two stays of one night each would earn 10,000 bonus points
It can take up to six weeks for bonus points to post
You can find the full promotion terms here.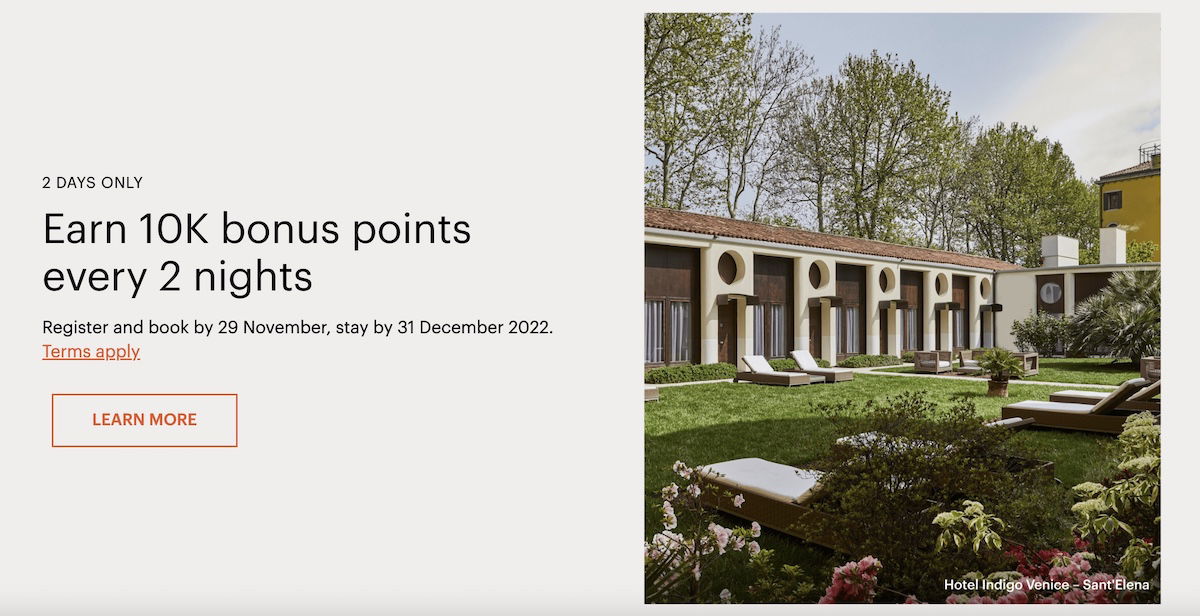 How lucrative is this IHG promotion?
With this promotion you could essentially earn 5,000 bonus IHG points per night. Personally I value IHG points at 0.5 cents each, meaning that this is the equivalent of a $25 incremental return per night. That's pretty awesome, regardless of whether you're making a new booking, or manage to rebook a stay without it costing you too much extra.
Keep in mind that this also stacks with IHG's current global promotion, which potentially offers 10,000 bonus IHG points after every four nights. Between those two offers, as well as standard points earning rates with IHG, you can get very nicely rewarded for any upcoming stays.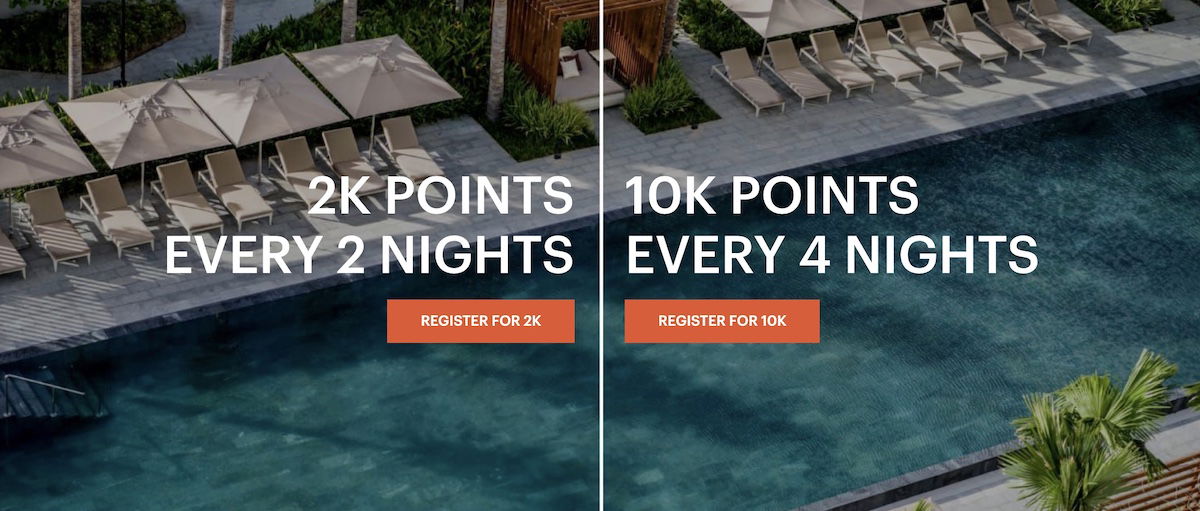 Bottom line
IHG One Rewards has a phenomenal Cyber Monday promotion, offering 10,000 bonus points after every two nights. This can be stacked with any other IHG promotion currently being offered. So if you have any upcoming stays, it could definitely make sense to book (or rebook) on Monday or Tuesday.
Do you plan on taking advantage of this IHG promotion?