Icelandair is on a roll this week. Two days ago the airline announced their first new route of 2018, as they'll begin 3x weekly seasonal flights between Iceland and Kansas City as of May 2018. Then yesterday they announced that they'll offer 4x weekly flights between Iceland and Baltimore as of May 2018. Today they're announcing their third new route of 2018.
Icelandair will add 4x weekly flights between Iceland and San Francisco as of June 1, 2018. The route will be operated with the following schedule:
FI863 Keflavik to San Francisco departing 5:00PM arriving 6:55PM [Sun, Tue, Wed, Fri]
FI862 San Francisco to Keflavik departing 3:15PM arriving 6:30AM (+1 day) [Mon, Wed, Thu, Sat]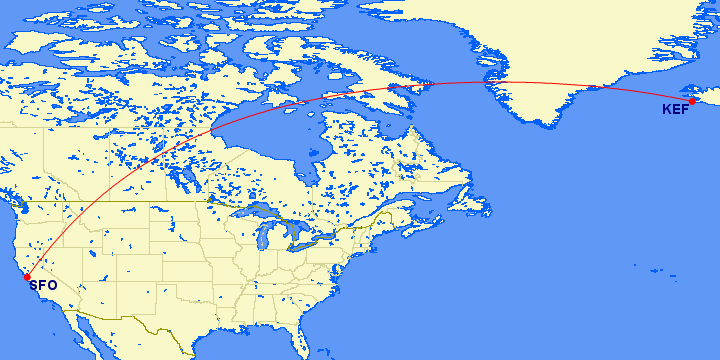 The flight will cover a distance of 4,204 miles, making it Icelandair's longest route. The flight is blocked at 8hr55min westbound and 8hr25min eastbound. It will be operated by a Boeing 767-300, featuring 259 seats, including 25 business class seats (which are more like domestic first class on a US airline), 18 premium economy seats, and 216 economy seats. Icelandair has just four 767s in their fleet.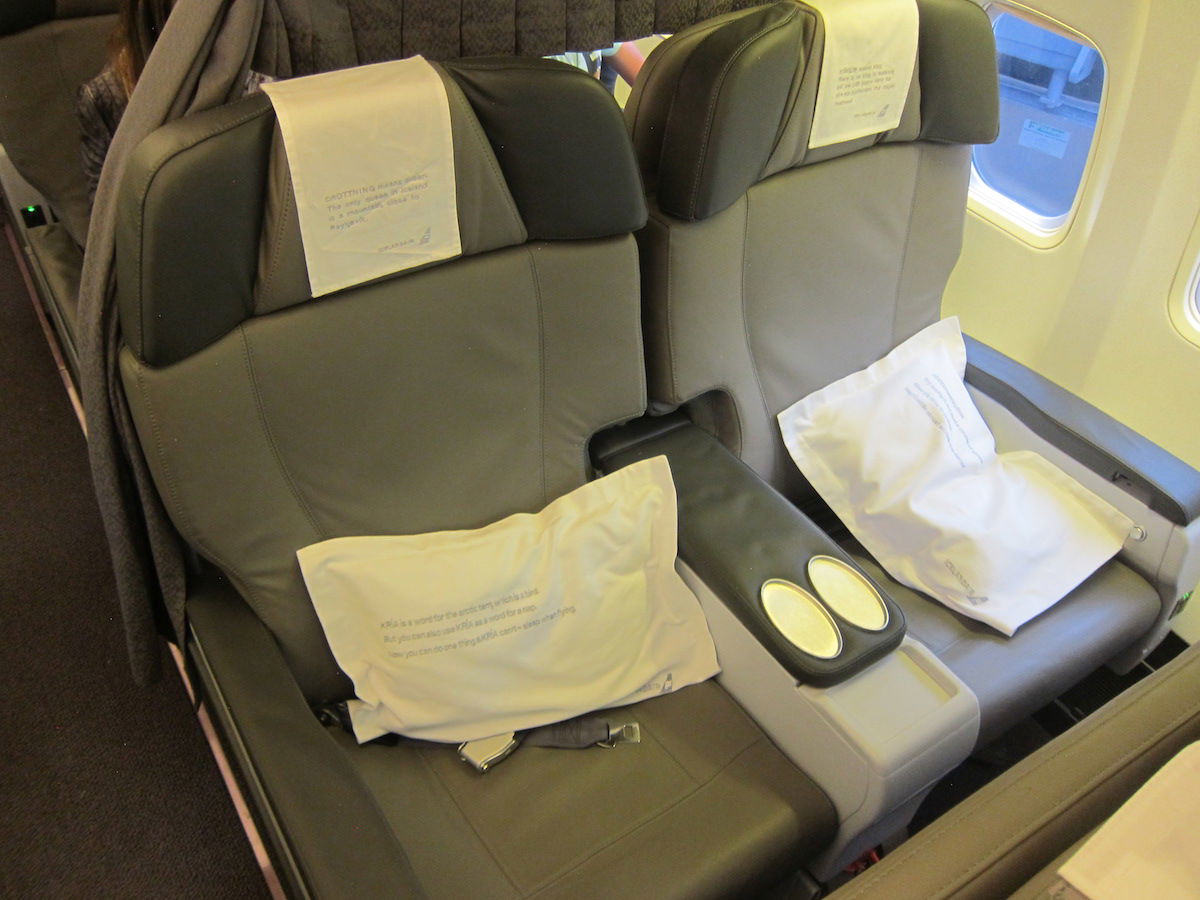 Icelandair's business class
This flight isn't just useful if you're trying to visit Iceland, but rather Icelandair is known for how they use Keflavik Airport as a connecting point between North America and mainland Europe. With them you can fly from over a dozen cities in North America to over a dozen cities in Europe. Best of all, Icelandair allows a free stopover in Iceland on a roundtrip ticket, which is a great way to explore one of the most breathtaking countries without having to pay extra in airfare.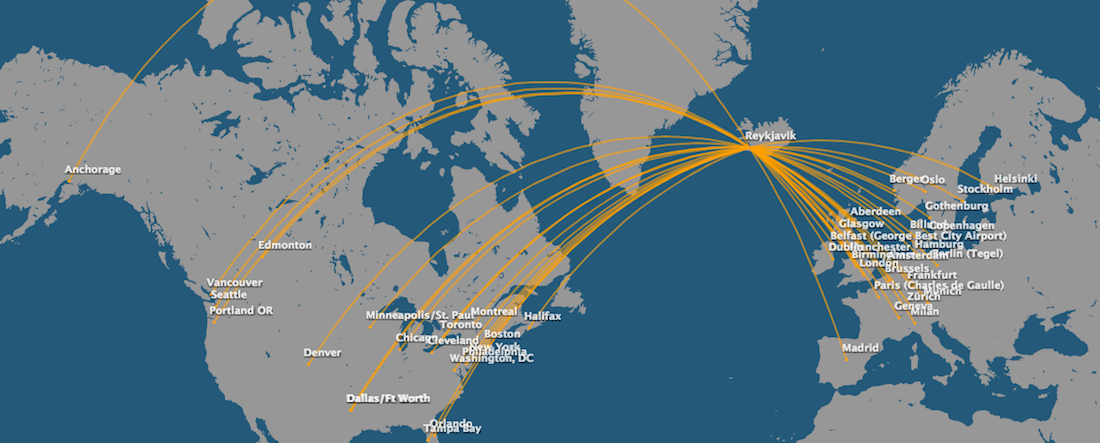 As you'll notice based on the schedule, the aircraft utilization on this route is terrible, as the plane sits on the ground in San Francisco for about 20 hours. This is because Icelandair's route network is based so heavily around optimizing connections between the US and Europe, so the priority is that all flights are timed to maximize connections in Iceland. They'd rather have a plane sit idle for 20 hours (which is very expensive, typically not just in terms of the actual parking costs, but also in terms of the opportunity cost) in order to ensure that it's optimized for connections.
Icelandair's new San Francisco flight is now bookable on their website, and fares start at ~$500 roundtrip in economy, which is cheap. In many cases fares are only marginally more expensive to other destinations in Europe. Icelandair is significantly more full service than WOW Air, as they don't charge for carry-ons, etc., so this can represent a very good deal.


WOW Air has been flying to San Francisco since the summer of 2016, and they also fly to Los Angeles. It's interesting to see Icelandair add flights to San Francisco now, especially as they've flown to San Francisco in the past and weren't able to make the economics work. Personally I'm surprised to see them try again. With the 20 hours of ground time in San Francisco, and presumably very high parking costs, I just can't figure out how they hope to turn a profit on this route. Maybe the airport is giving them some sort of incentives, though I doubt it, given how close to capacity SFO is, and how much international service they already have.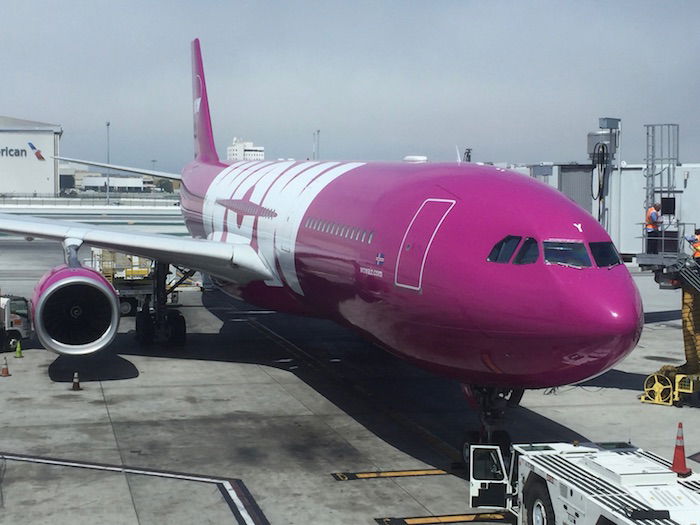 In terms of earning and redeeming miles on this flight, Icelandair's most useful US airline partner is Alaska Airlines. You can earn Alaska Mileage Plan miles on Icelandair, as follows: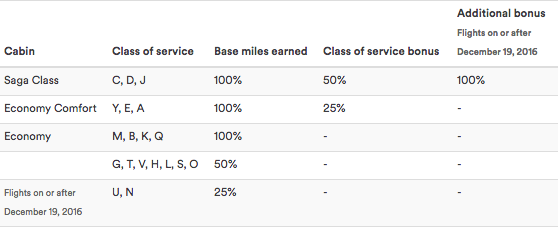 And here are the redemption rates, should you want to redeem miles (though given how cheap paid tickets are, I can't imagine doing that):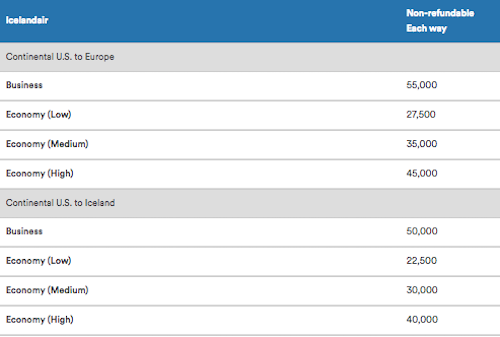 Anyone plan to take Icelandair's new flight to San Francisco?
(Featured image courtesy of Tony Hisgett)