Iceland's two largest airlines — Icelandair and WOW Air — just can't stop growing. They've been adding so many new flights to the US, using Iceland as a gateway between North America and mainland Europe.
Icelandair announced several new destinations in 2017, including Dallas and Cleveland. The airline has just made their first route announcement of 2018.
Icelandair will add 3x weekly seasonal flights between Iceland and Kansas City, between May 25 and September 29, 2018 (and the route is expected to continue in 2019). The route will be operated with the following schedule:
FI841 Keflavik to Kansas City departing 6:00PM arriving 8:45PM [Sun, Tue, Fri]
FI840 Kansas City to Keflavik departing 5:15PM arriving 5:10AM (+1 day) [Mon, Wed, Sat]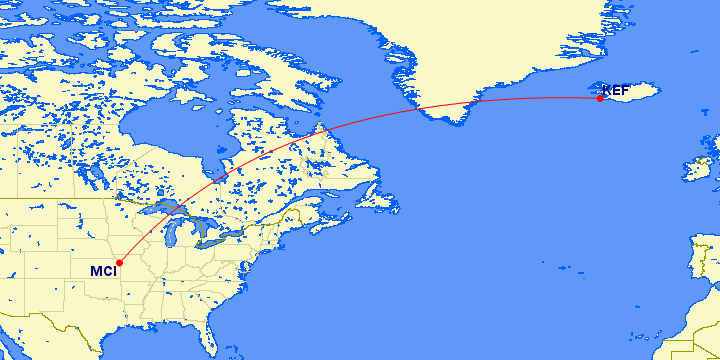 The flight will cover a distance of 3,302 miles, and is blocked at 7hr45min westbound and 6hr55min eastbound. It will be operated by a Boeing 757-200, featuring 183 seats, including business class (which is more like domestic first class on a US airline), premium economy, and economy.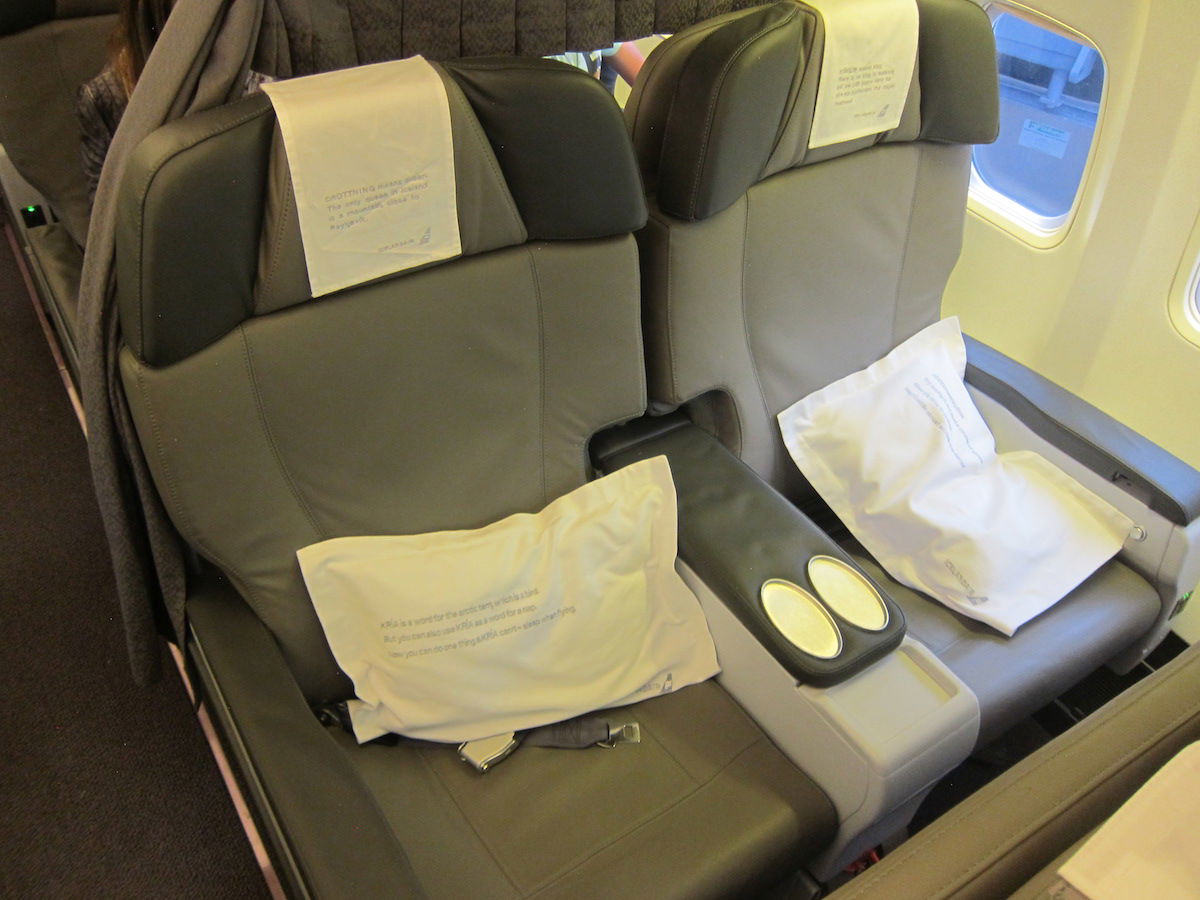 Icelandair's 757 business class
As you'll notice based on the schedule, the aircraft utilization on this route is terrible, as the plane sits on the ground in Kansas City for over 20 hours. This is because Icelandair's route network is based so heavily around optimizing connections between the US and Europe, so the priority is that all flights are timed to maximize connections in Iceland.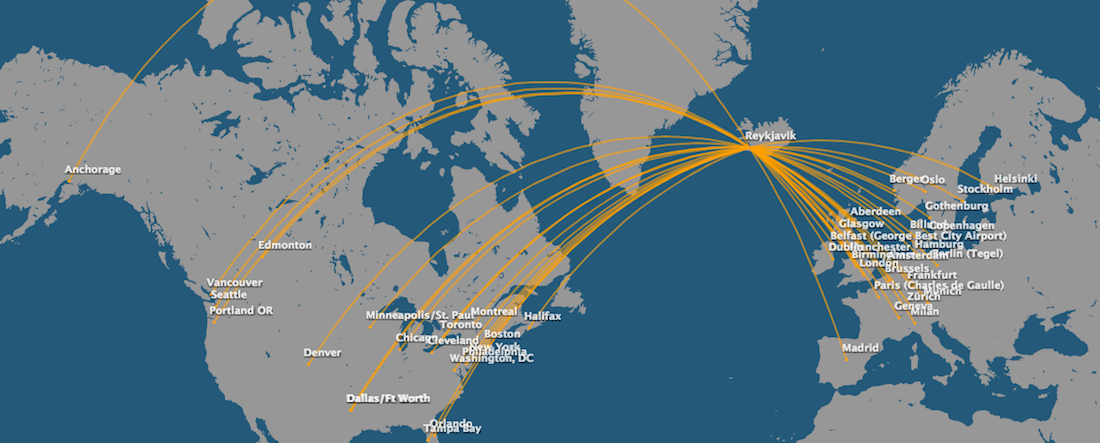 They'd rather have a plane sit idle for 20 hours (which is very expensive, typically not just in terms of the actual parking costs, but also in terms of the opportunity cost) in order to ensure that it's optimized for connections. Icelandair does this for a few of their long routes. For example, Icelandair has historically had a plane sitting on the ground in Seattle for 23 hours per day.
Rather significantly, this Icelandair flight represents Kansas City's first transatlantic flight (if you can call a flight to Iceland transatlantic), so it's a big win for the city. However, it's coming at a big cost.
According to the Kansas City Star, this route comes heavily subsidized:
KCI and Kansas City business organizations offered Icelandair incentives to help persuade the airline to commit to the new route. KCI agreed to waive landing and airport usage fees for two years that it otherwise charges other airlines to Icelandair. KCI will also award $250,000 to Icelandair for each of the next two years to market the route in Kansas City and to promote Kansas City in Europe.
Those are some significant incentives, given that we're talking a 3x weekly flight that runs for 20 weeks. Icelandair will operate a total of 60 flights in each direction each year. The marketing subsidies alone are ~$4,200 per roundtrip flight, and that doesn't account for waived landing and parking fees and other incentives from the business community. I'd note however that these types of incentives from smaller airports aren't unusual.
This flight is now bookable on Icelandair's website, and fares start at ~$572 roundtrip in economy between Kansas City and Iceland, and in many cases you can connect to other points in Europe for only marginally more. Keep in mind that one of the best aspects of Icelandair is that they allow a free stopover in Iceland on a roundtrip ticket, so if you want to go somewhere else in Europe, this is a great opportunity to stop in Iceland.

In terms of earning and redeeming miles on this flight, Icelandair's most useful US airline partner is Alaska Airlines. You can earn Alaska Mileage Plan miles on Icelandair, as follows: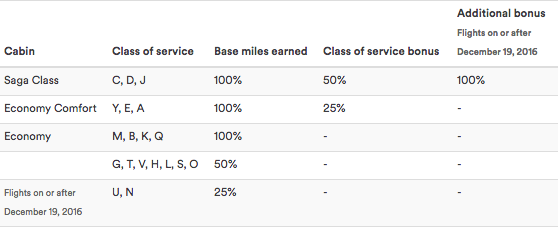 And here are the redemption rates, should you want to redeem miles: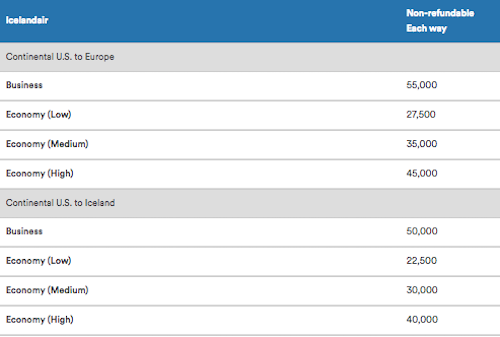 Congrats to Kansas City on this route, though it didn't come cheap.
Anyone plan to take Icelandair's new flight to Kansas City?
(Tip of the hat to The Points Guy)