Iceland's two largest airlines — Icelandair and WOW Air — just can't stop growing. They've been adding so many new flights to the US, using Iceland as a gateway between North America and mainland Europe.
Icelandair announced several new destinations in 2017, including Dallas and Cleveland. Just yesterday the airline announced their first new route of 2018, as they'll begin 3x weekly seasonal flights between Iceland and Kansas City as of May 2018.
The airline has just announced another new route for this year. Icelandair will add 4x weekly flights between Iceland and Baltimore as of May 28, 2018.
Turn up the charm factor – our newest destination is Baltimore, Charm City! We're looking forward to exploring hip and historic sights, getting fired up by local sporting passions, and sampling all that seafood. See more: https://t.co/2Hac2vWGfD pic.twitter.com/Rc26hyF6fe

— Icelandair (@Icelandair) January 10, 2018
The route will be operated with the following schedule:
FI643 Keflavik to Baltimore departing 5:05PM arriving 7:25PM [Mon, Tue, Fri, Sun]
FI642 Baltimore to Keflavik departing 8:35PM arriving 6:20AM (+1 day)[Mon, Tue, Fri, Sun]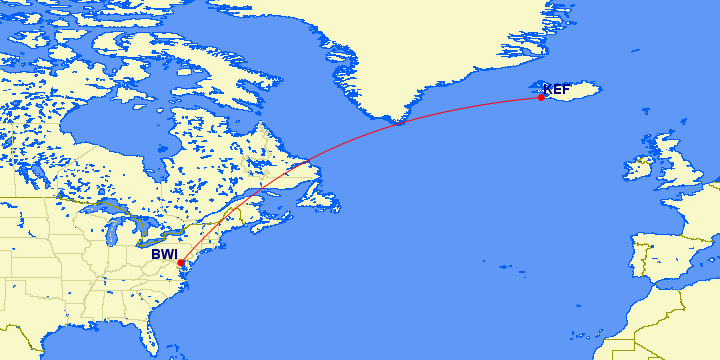 The flight will cover a distance of 2,763 miles, and is blocked at 6hr20min westbound and 5hr45min eastbound. It will be operated by a Boeing 757-200, featuring 183 seats, including business class (which is more like domestic first class on a US airline), premium economy, and economy.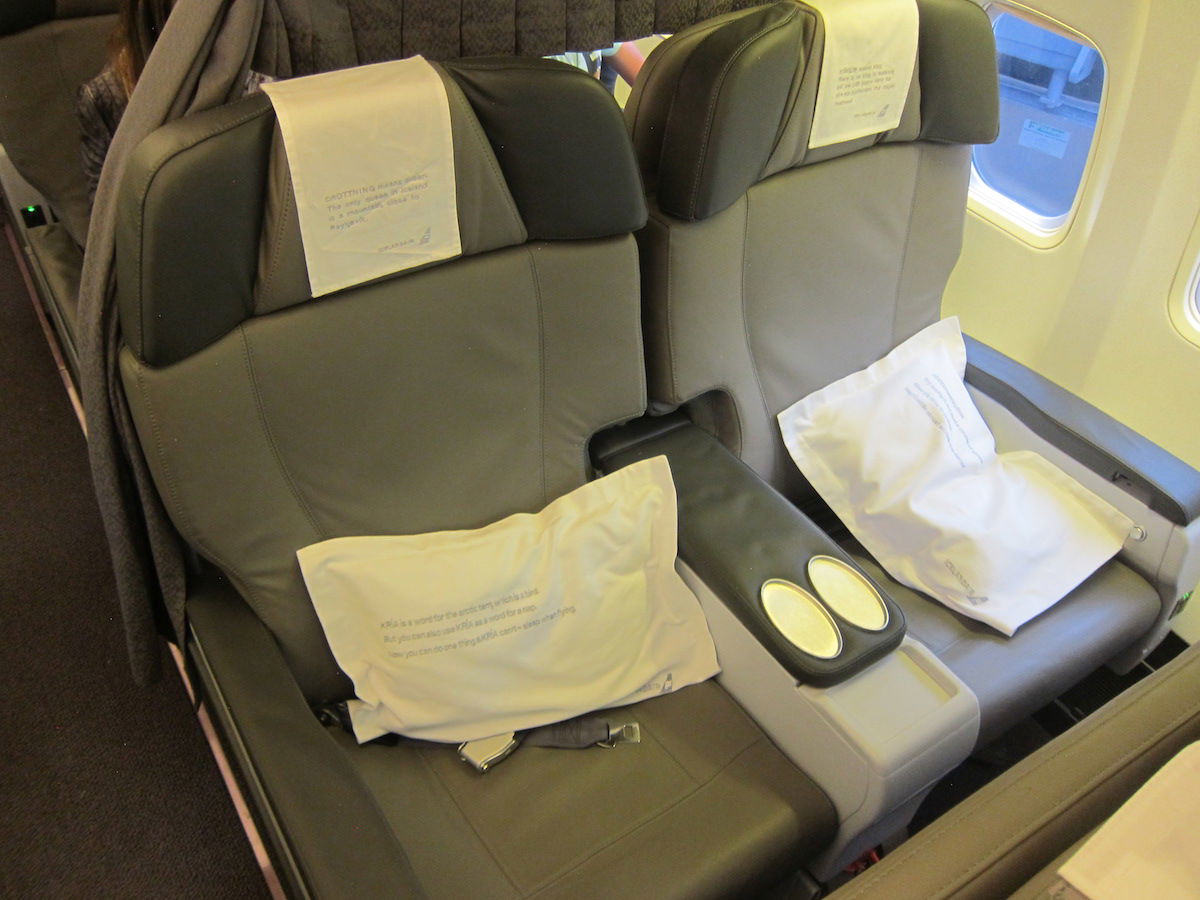 Icelandair's 757 business class
This flight isn't just useful if you're trying to visit Iceland, but rather Icelandair is known for how they use Keflavik Airport as a connecting point between North America and mainland Europe. With them you can fly from over a dozen cities in North America to over a dozen cities in Europe. Best of all, Icelandair allows a free stopover in Iceland on a roundtrip ticket, which is a great way to explore one of the most breathtaking countries without having to pay extra in airfare.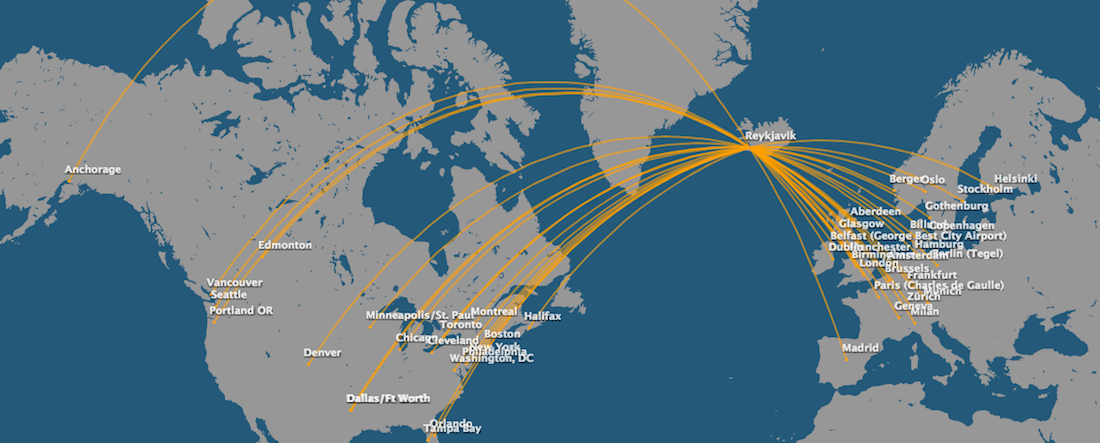 This flight is now bookable on Icelandair's website, and fares start at ~$299 roundtrip in economy, which is cheap. In many cases fares are only marginally more expensive to other destinations in Europe.Icelandair is significantly more full service than WOW Air, as they don't charge for carry-ons, etc., so this can represent a very good deal.


It's interesting to see Icelandair choose Baltimore as their next destination. When WOW Air first started flying to the US in 2015, Baltimore was one of the first two cities they flew to, along with Boston. Icelandair has been around forever, though they're only now adding flights to Baltimore. The airline already flies to Washington Dulles, so clearly they aren't just viewing this as a low cost alternative to DC, but rather they really see a market there.
In terms of earning and redeeming miles on this flight, Icelandair's most useful US airline partner is Alaska Airlines. You can earn Alaska Mileage Plan miles on Icelandair, as follows: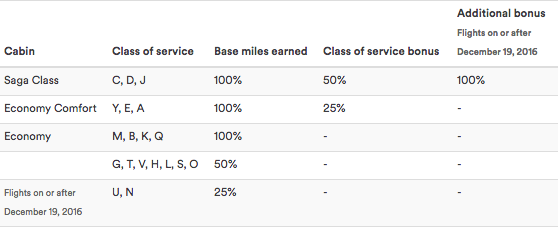 And here are the redemption rates, should you want to redeem miles (though given how cheap paid tickets are, I can't imagine doing that):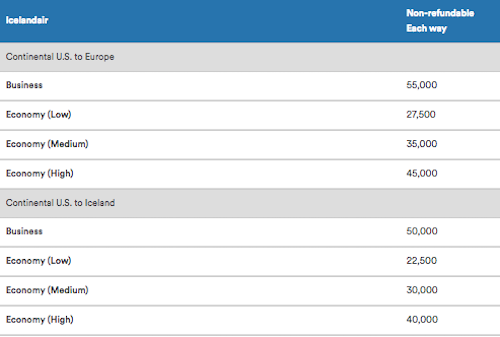 Anyone plan to take Icelandair's new flight to Baltimore?