I'm pretty open about my life on the blog, perhaps to a fault. I consider y'all to be my friends, at least those of you who want to be. 😉 I share a lot of details on the blog, sometimes to my own detriment. But hey, that's a cost of doing business on the internet!
Of course the blog is exponentially larger than it was when I launched it over seven years ago, which also means there's more of a peanut gallery than there was back then.
But I still sort of take the same approach to the blog that I took seven years ago — I write it as if no one is reading, and to a large extent I think that what others think of me is none of my business. I tend to think that if you're good with your own decisions in life, then that's what matters most.
With that in mind, last week I shared the story of my 6+ hour visit to a German emergency room. I had terrible abdominal pains for two weeks, though didn't make much of it. I'm usually someone who is both terrified of hospitals and not very sensitive to pain. But after having pain for that long I posted on Facebook, and the unanimous response was to go see a doctor right away.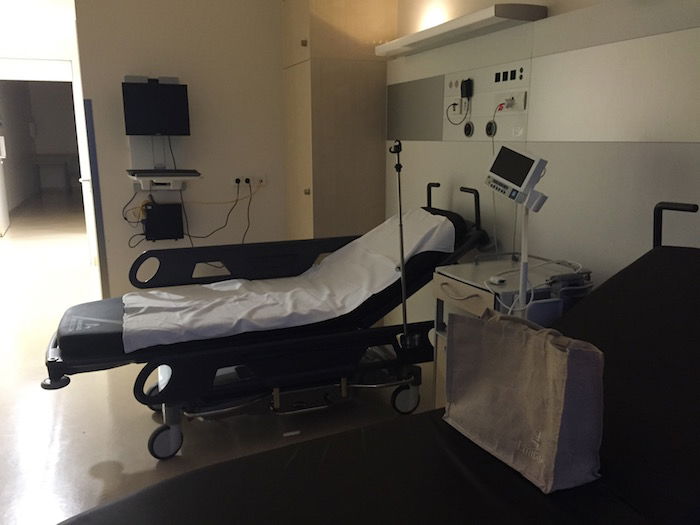 So I went to a German emergency room, since at that point the pain was really bad, and it seemed like the only option at that hour.
Two days later my mom and I made the decision to fly back to the US so I could see my doctor and try to get to the bottom of this.
In retrospect I sort of regret posting about the whole situation. I get a lot of negative comments, and most of them don't get under my skin, because I think they reflect on the people leaving them more than they reflect on me. But some of the comments/messages I got really did hurt me, and I even deleted a few of them (just because there were far too many stereotypes in there which hurt others as well).
But more importantly I got so many messages from people expressing concern and trying to be genuinely helpful. And that I appreciate more than anything. With that in mind, I figured I'd provide a quick update, not for the peanut gallery, but rather for those who were genuinely concerned. 😉
I saw my doctor last week, and everything checked out fine. My heart. My blood tests. Everything. He was perplexed.
He couldn't really narrow it down too much, since none of the symptoms matched up to anything he was familiar with. He found it odd that the pain returned at the same time every day, and that it was unrelated to eating (on some of those days I ate lunch, on some I didn't). So then I got an ultrasound, on which I'm still waiting for the results (though OMG that was incredibly awkward… me being ticklish certainly didn't help).
So what he actually pegged as the top candidate is some sort of stress related thing. Which is odd. Because I "work" a lot of hours, but I don't really consider what I do to be stressful — rather it's an obsessive hobby.
But the more I thought about it, the more sense it potentially made. I was traveling with my parents and trying to spend as much time with them as possible, while also working at least eight hours a day, while also being jetlagged, etc.
It did sort of make me realize that I eventually need to change my current lifestyle. I've found a place to settle down when the time comes (more on that later). It's not the living in hotels part as such that's the problem, but rather the drastic weekly time changes which lead to huge sleep deprivation, especially since I'm sort of passionate about being up during US east coast business hours (which doesn't end well in Asia!).
I certainly still haven't drawn any conclusions, though since Sunday I've been completely pain-free. I feel normal again. I'll certainly await the ultrasound reports, and if I feel any pain again I'll go right back to my doctor.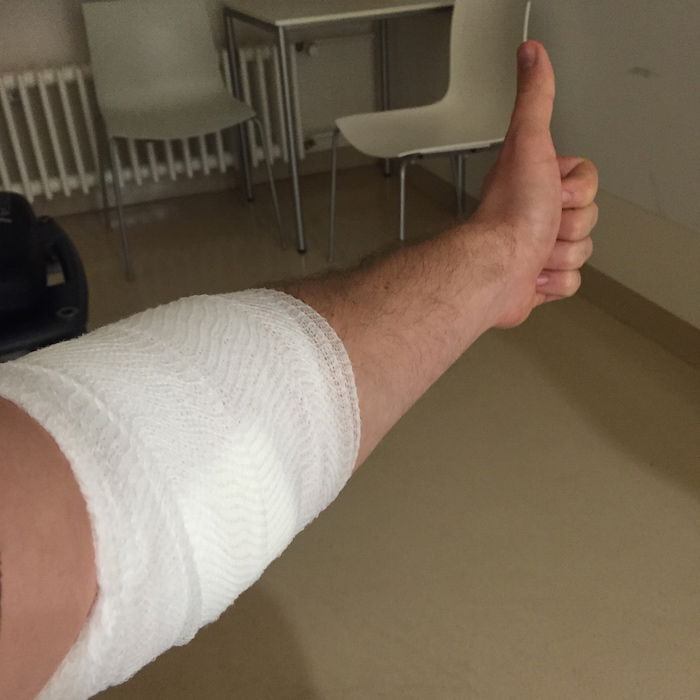 But I did want to post a sincere thanks for all the concern and feedback you guys have provided — it means a lot.
At the end of the day your health is your most important asset (not your credit score, as another miles & points blog likes to say), and I'm going to be focused more on that, regardless of the outcome of my recent scare.