In the interest of full disclosure, One Mile at a Time earns a referral bonus for purchases made through some of the below links. These are products and services we use ourselves, and are the best offers we know of. Check out our Advertising Policy for further details. Thanks for your support!
Through August 31, 2015, Hyatt Gold Passport is offering up to a 30% bonus on the purchase of points.
This comes literally right after Hyatt offered a targeted 40% bonus to elite members, which ended on July 31, 2015.
If you max out the promotion and purchase 55,000 points you'd receive a total of 71,500 Gold Passport points. That would cost you $1,320, which is a rate of ~1.85 cents per Gold Passport point.

How does this stack up to Hyatt's past promotions on the purchase of points?
As you can see, bonuses typically range in the 30-40% range, so this promotion is in the lower end of the range as far as bonus promotions go.
I value Hyatt Gold Passport points at ~1.5 cents each, though they can definitely be redeemed for a lot more than that. I just think that's a "fair" number. In this case there are some circumstances under which it can be lucrative to purchase points.
At the rate of ~1.85 cents per point, you can purchase enough points for a free night at a Category 7 property for~$555, while paid rates at those hotels are often $1,000+ per night. For example, rates at the Park Hyatt Maldives are often $1,200+ per night:
You can potentially get even more value out of your points by using Hyatt Points + Cash redemptions.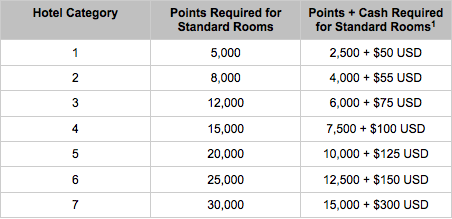 As a Gold Passport Diamond member, Points + Cash redemptions are especially awesome because:
Confirmed Diamond suite upgrades can be applied on Points + Cash reservations
Points + Cash reservations are eligible for elite stay & night accrual, as well as points accrual
Points + Cash reservations count as qualifying nights for the purposes of promotions
On the other end of the spectrum, it can also make sense to purchase points for some lower category hotels. For example, I've stayed at the Grand Hyatt Santiago, which is a Category 2 property retailing for just 8,000 points per night.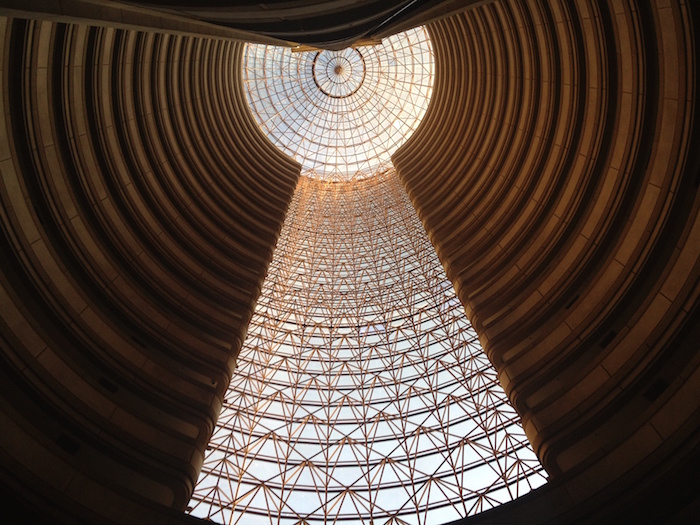 That means you could purchase enough points for a free night for ~$150. Meanwhile sometimes paid rates at this hotel are more than double that.
As a reminder, Hyatt points purchases are processed by points.com, so wouldn't count as hotel spend for the purposes of credit card spend. That means you'd want to purchase the points with a card which offers a high return on everyday, non-bonused spend.
Bottom line
As is always the case in this hobby, you should crunch the numbers and see if this promotion works for you. A 30% bonus is decent, though we've certainly seen bigger bonuses in the past. I would still decide if/when to buy points based on when you have the need for them, though, as opposed to based on the specific offer.
While it's perhaps not an offer I'd personally take advantage of just for the purposes of hoarding points (given that I have a large Gold Passport balance already), with a specific use in mind it can be a great deal.
Do you plan on purchasing Hyatt points with a 30% bonus?