Hyatt Place is Hyatt's limited service brand that's known for offering complimentary breakfast. Well, the group is making some changes to its breakfast offerings, and they sure are complicated.
"Free" hotel breakfast is tough right now
There are all kinds of limited service hotel brands out there that offer complimentary breakfast. I think it's worth acknowledging that this has become significantly more complicated during the pandemic. I'd guess that it will be at least a couple of years until we see breakfast buffets brought back on a consistent basis, and even that might be optimistic (personally I'd be happy to never see another buffet, but I realize I'm in the minority).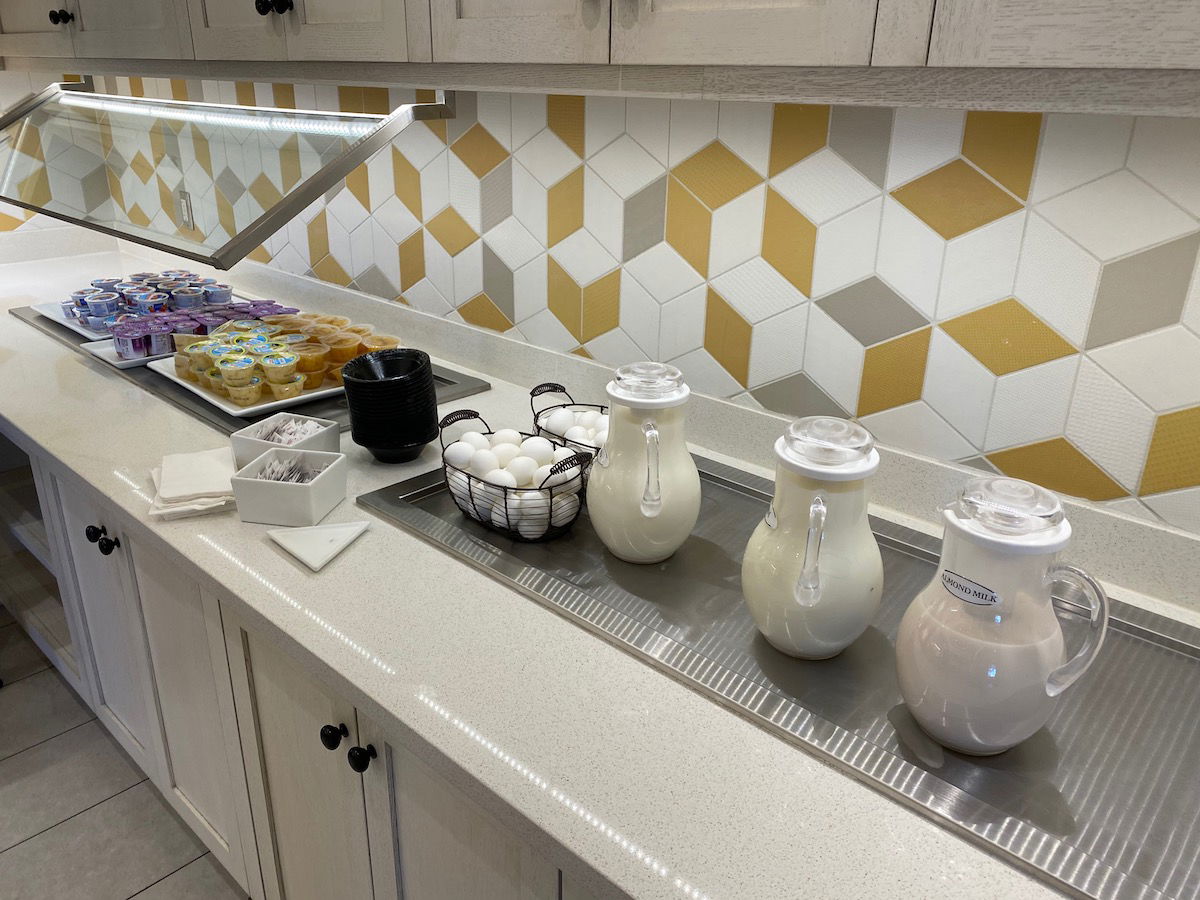 Many hotels have greatly modified their approach to breakfast
This puts hotels in a tough spot. It seems like the most common solution we've seen from hotels has been the introduction of breakfast bags that you can take to-go. The problem is that their contents aren't exactly great, and the whole thing is kind of wasteful, since a lot of people won't eat everything in there.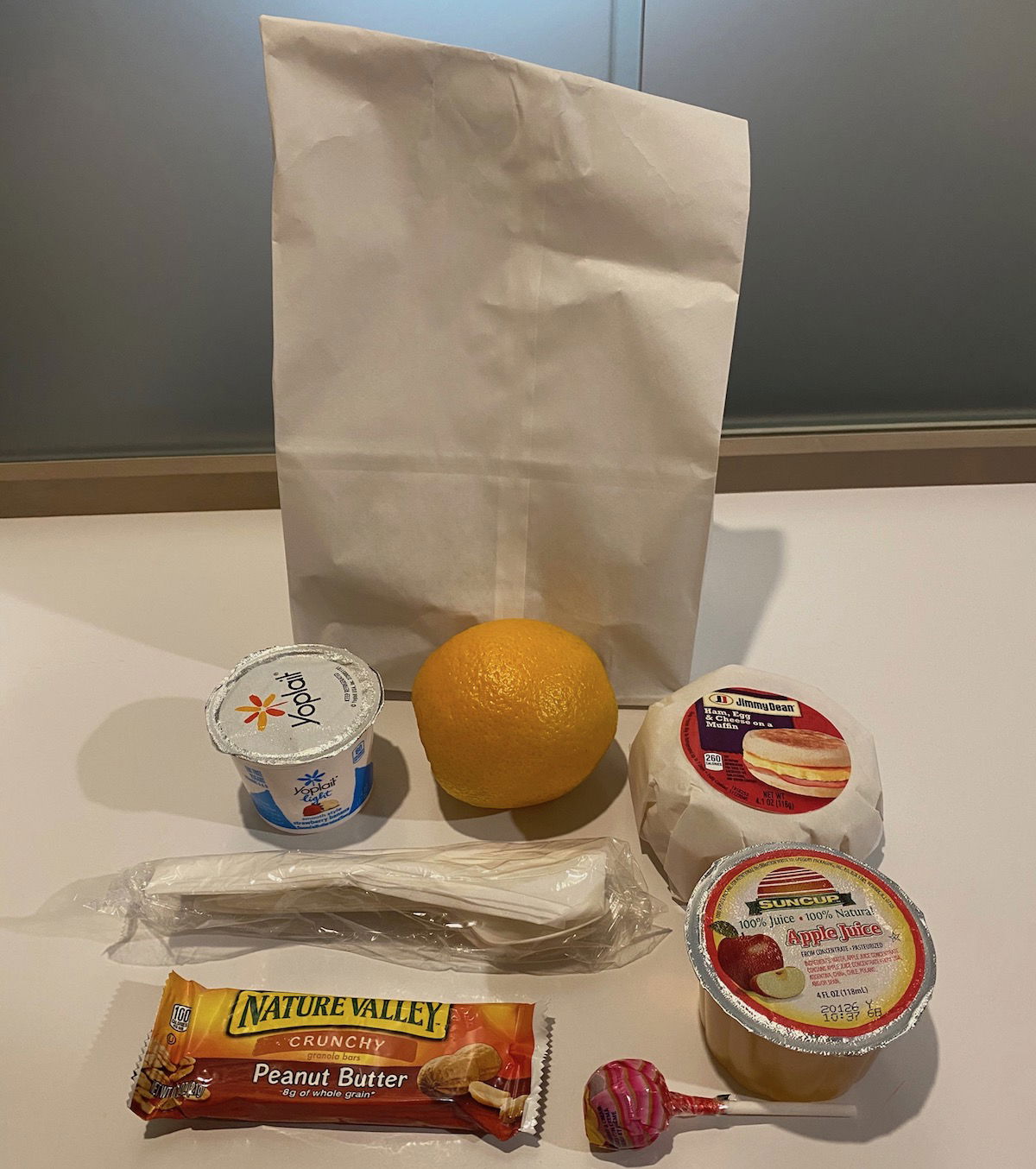 Breakfast bag from a SpringHill Suites stay
I totally get that these are just largely temporary solutions and that we'll see things evolve over time. So I also don't blame hotel groups for taking this time to rethink their approach to breakfast.
Hyatt Place breakfast changes
Back in early 2018, some Hyatt Place properties participated in a test where they stopped offering free breakfast. Then later that year there was a new requirement that you had to be a World of Hyatt member to enjoy free breakfast. I didn't mind that too much, since joining a free loyalty program isn't a huge barrier. Furthermore, I've found enforcement of that to be virtually non-existent anyway.
Well, now more changes are coming to Hyatt Place breakfast, and I can't help but feel like they're unnecessarily complicated, to the point that it almost reminds me of Marriott Bonvoy in terms of complexity.
As Hyatt describes these changes:
The company is taking a "test and learn approach," embracing the Hyatt Place "brand spirit of experimentation"
The company is "responding in innovative ways to incorporate guest and member feedback, as well as evolving global market considerations"
The changes differ by region, so let's go through them.
By the way, I should give the tip of the hat to The Points Guy here, as they note they have an "exclusive" on this information. I'm not sure if that info was given to them as part of their paid content with Hyatt lately, or it's just a coincidence. For the record, I have no problem with their paid reviews of the "Work from Hyatt" experience, except:
Don't they have a policy of paying for their own travel and not doing sponsored travel reviews, or did that change? Or is this a case of "well technically we were paid for content, and then we used some of the money towards our hotel stay?" I would ask in a comment over on their site, but…
If you're gong to review the Work from Hyatt experience, and if the primary benefit of booking that rate is a private workspace outside of your room, it would be nice if the person writing the review actually shared details about the private workspace, rather than just saying s/he worked from the desk in the room; you know, minor details
Anyway, I digress…
Hyatt Place breakfast in the US
Effective immediately, whether or not you're a World of Hyatt member will no longer impact eligibility for complimentary breakfast. However, other changes are coming, which will start with a pilot program:
This will apply to 20 Hyatt Place properties
All guests staying at these properties will be offered a complimentary continental breakfast, which could include an avocado toast kit, oatmeal, yogurt, and fresh fruit
Those who want a hot breakfast can purchase food that's for sale, including items like sandwiches, pastries, frittata egg bites, and more
World of Hyatt Globalist members will receive one free hot paid food item per registered guest at these properties
Feedback will be analyzed, and changes will be made at all properties in 2021
My take? During these times the above might not actually be that bad of a change, since the options are otherwise so limited. Many will no doubt consider this to be a downgrade over the pre-coronavirus breakfast, though.
Hyatt Place breakfast in Africa, India, and the Middle East
As of November 16, 2020, all Hyatt Place properties will offer a "regionally inspired breakfast" for free to all guests. There's no need to be a World of Hyatt member.
My take? That's an all around positive change, since everyone gets free breakfast, and you don't have to be a World of Hyatt member.
Hyatt Place breakfast in Asia-Pacific
As of November 1, 2020, not everyone gets free breakfast at Hyatt Place:
If you booked direct with Hyatt and you're a World of Hyatt member, you get free breakfast for two people
If you are a non-World of Hyatt member and/or booked an eligible rate, you get free breakfast for one person
My take? Why is this policy being made so complicated? Free breakfast for one person vs. two people? This seems like a pain to explain to guests, and I feel like it will just cause confusion.
Hyatt Place breakfast in Europe
As of November 16, 2020, there will be room-only rates at some Hyatt Place properties, which won't include breakfast. These room-only rates will include Hyatt Place properties in Amsterdam, Frankfurt Airport, London Heathrow Airport, Paris Charles de Gaulle Airport, and West London.
World of Hyatt Globalist members will continue to receive free breakfast even if booking a member-only rate.
My take? It's cute that TPG suggests that "these cheaper rates could be appealing if you don't need breakfast." That sounds like the claim airlines made when basic economy fares were introduced. If we're being honest, the goal here isn't to lower the cheapest rate, it's to upcharge for breakfast (and that's totally fair from the hotel's perspective). It shouldn't be that hard to see through that.
Bottom line
Changes are coming to breakfast at Hyatt Place properties, and I'd say they're a mixed bag. I actually don't have particularly strong feelings about them one way or another (short of free breakfast no longer being standard in Europe), but my main takeaway is just how frustratingly complicated these policies are.
One of the things that I love about Hyatt is how consistent the brand is, which isn't true at Marriott. I basically have to travel with a mini-Marriott bible to remember what benefits I get at what brands, depending on the region, whether it's a weekend or not, whether it's a resort, and whether there's a full moon (okay, that last part isn't true).
If you want guests to be brand loyal, you should offer consistency globally. With this new policy, at some Hyatt Places everyone gets a free hot breakfast, at others everyone gets a free continental breakfast, at others just one person gets breakfast, and at others no one gets free breakfast (when booking the base rate).
What do you make of these Hyatt Place breakfast changes?