Hyatt has done a good job introducing some special types of rates during the pandemic, to get heads into beds. For example, several weeks back Hyatt introduced a new 20% off rate that also included breakfast.
Well, Hyatt has now introduced another rate that's intended to encourage WFH — but instead of working from home, the hope is that you'll be working from Hyatt. 😉
New Work from Hyatt rate basics
With millions of people still working from home and kids going back to school online, many people may be looking for a way to get out of the house, may want to go somewhere with better weather, etc.
That's why the "Work from Hyatt" rates have been introduced, offering special packages at select resorts in the US, Mexico, and Caribbean.
These rates are available when booking at least seven consecutive nights, and rates start at $139+ per night (though vary by property). There are a few things to note upfront:
You have to stay a minimum of seven nights to take advantage of these rates
They're valid for stays between August 25, 2020, and March 31, 2021
You need to enter special offer code WFHYAT at the time of booking
You can also redeem World of Hyatt points for these rates by calling Hyatt, though it's not clear how many points would be required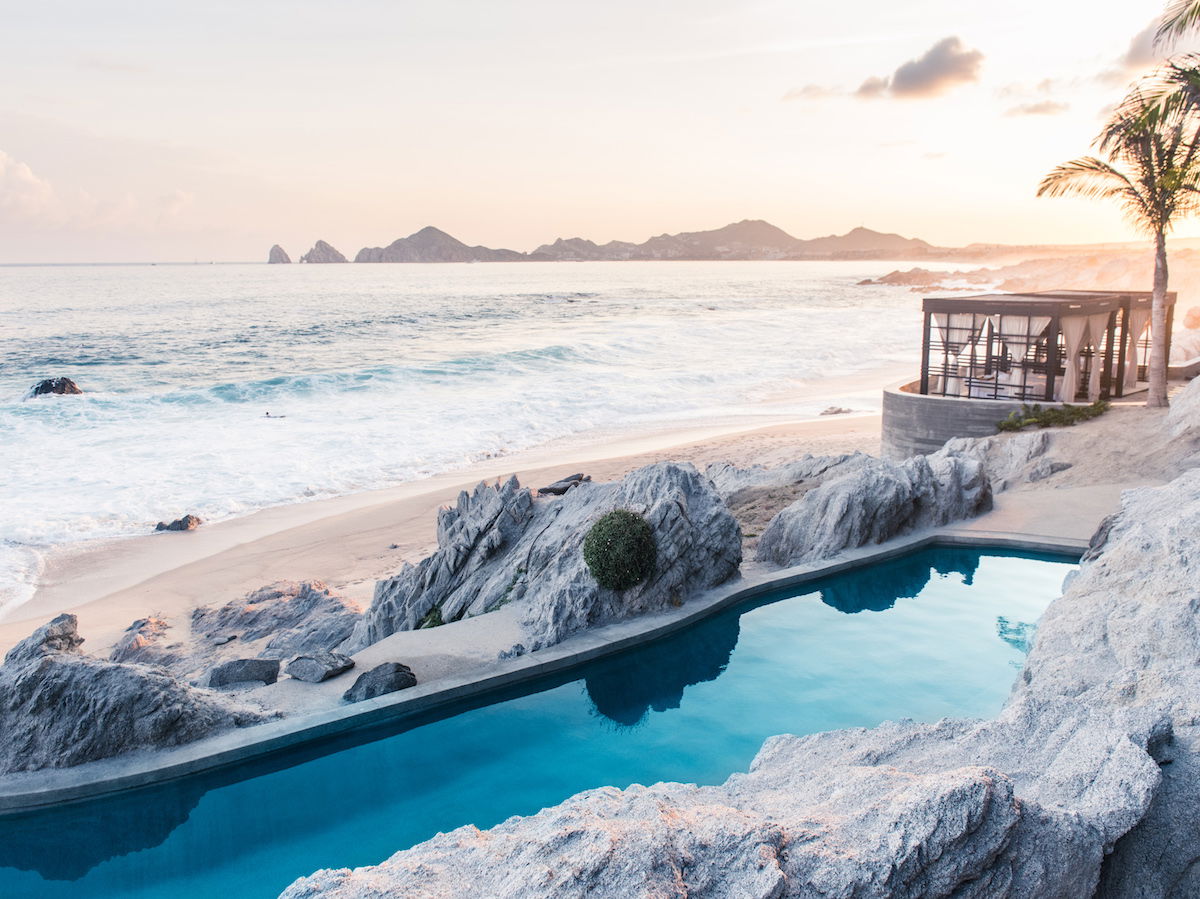 Get special perks when booking stays of seven or more nights
What's included with Work from Hyatt rates?
Work from Hyatt rates include the following:
Standard guest room or suite accommodations with the option to upgrade
Workspace options that may include a suite living room, a connecting room or a private meeting room
Daily food and beverage credit
Complimentary or discounted laundry services
Complimentary self or valet parking
Complimentary high-speed Wi-Fi internet access
Waived resort fees
Standard World of Hyatt in-hotel benefits including earning points and having nights count toward elite status
Housekeeping services that reflect guest preferences on frequency and time of day
In addition to the above standard offerings, some participating properties may have additional perks, which could include the following:
Complimentary pool cabana at Hyatt Regency Indian Wells
One round of golf per stay and one spa treatment per stay at Park Hyatt Aviara
Complimentary s'mores kit at Hyatt Regency Chesapeake Bay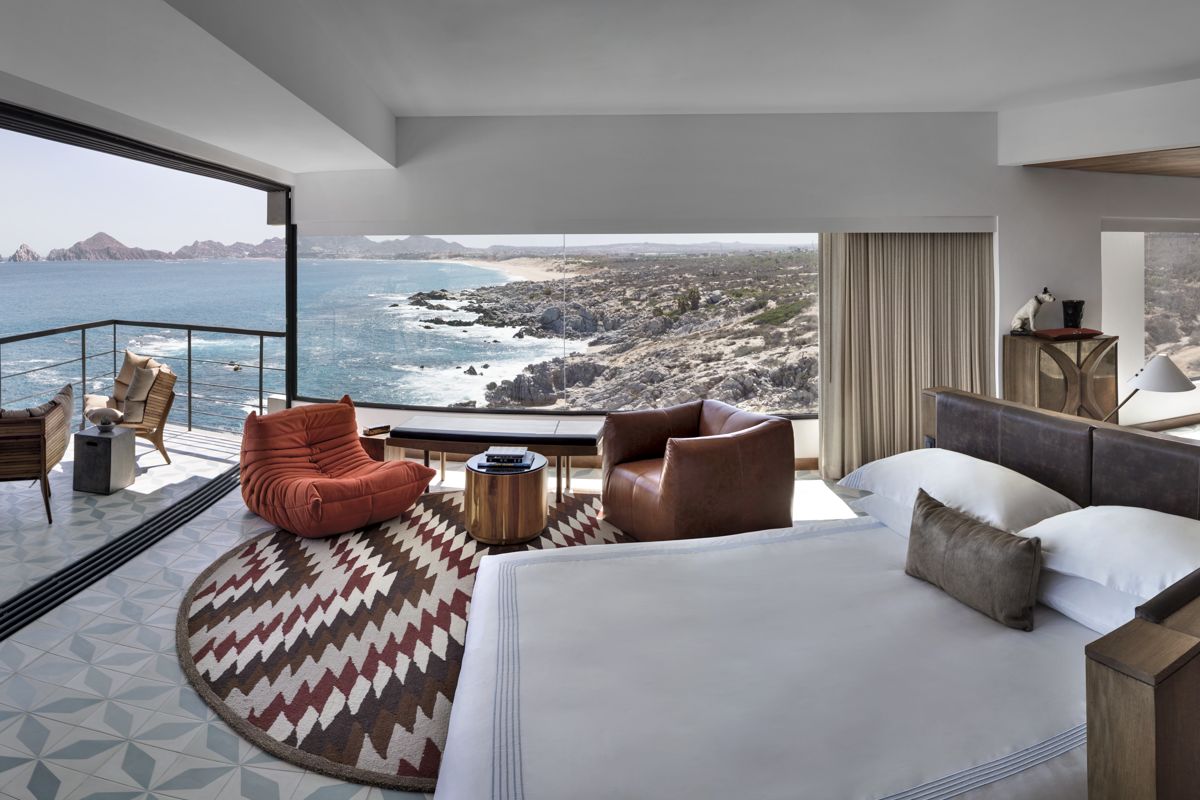 Get a cooking class as an added benefit at The Cape
Which Hyatts are offering these rates?
The following Hyatt properties are offering these special rates:
"Window to the Waterfront" – Hyatt Centric Key West (Florida), Hyatt Regency Lake Tahoe (Nevada), Hyatt Regency Chesapeake Bay (Maryland), Hyatt Regency Clearwater (Florida), Hyatt Regency Grand Cypress (Florida), Hyatt Regency Huntington Beach (California), The Cape, A Thompson Hotel, Cabo San Lucas (Mexico), Park Hyatt Aviara (California), Wild Dunes Resort (South Carolina)
"Mountains for Miles" – Andaz Napa (California), Grand Hyatt Vail (Colorado), Resort at Squaw Creek (California), Lodge at Spruce Peak (Vermont), Suncadia (Washington)
"Wake up to Waterslides" – Hyatt Regency Scottsdale Resort & Spa at Gainey Ranch (Arizona), Hyatt Regency Coconut Point Resort & Spa (Florida), Hyatt Regency Hill Country Resort & Spa (Texas), Hyatt Regency Indian Wells (California), Hyatt Regency Lost Pines Resort & Spa (Texas)
"Play in Paradise" – Hyatt Ziva Cancun (Mexico), Hyatt Ziva Rose Hall Jamaica, Hyatt Ziva Cap Cana (Dominican Republic), Hyatt Zilara Cancun (Mexico), Hyatt Zilara Rose Hall Jamaica, Hyatt Zilara Cap Cana (Dominican Republic)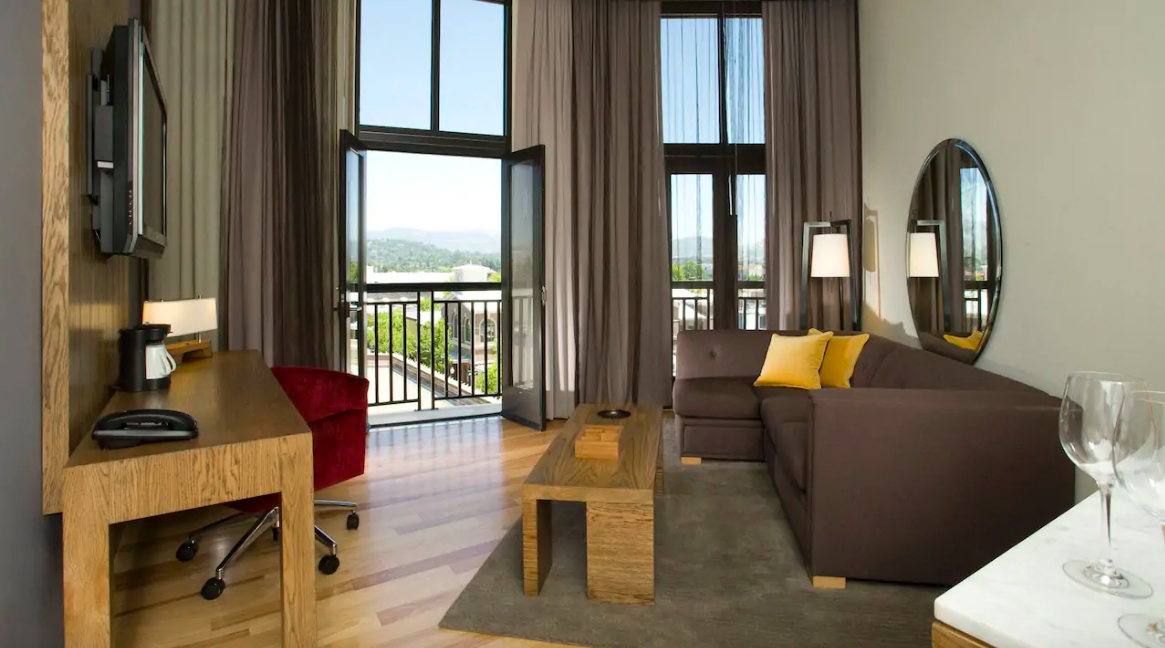 The Andaz Napa is offering Work from Hyatt rates
My take on these rates
I find this rate concept to be pretty innovative, and this could prove a good deal for anyone planning a minimum of a week-long stay at any of a couple of dozen Hyatt properties.
In many cases this could be the best value, though it's worth keeping a few things in mind:
Resort fees are ordinarily waived for anyone redeeming World of Hyatt points (and are always waived for Globalist members)
Globalist members always receive free parking on award stays; then through October 8, 2020, Globalist members receive free parking on all stays, and non-Globalist members receive free parking on award stays
Just as an example, I pulled up the Hyatt Regency Clearwater Beach, where the cheapest rate is $187 per night, and the Work from Hyatt rate is $264 per night.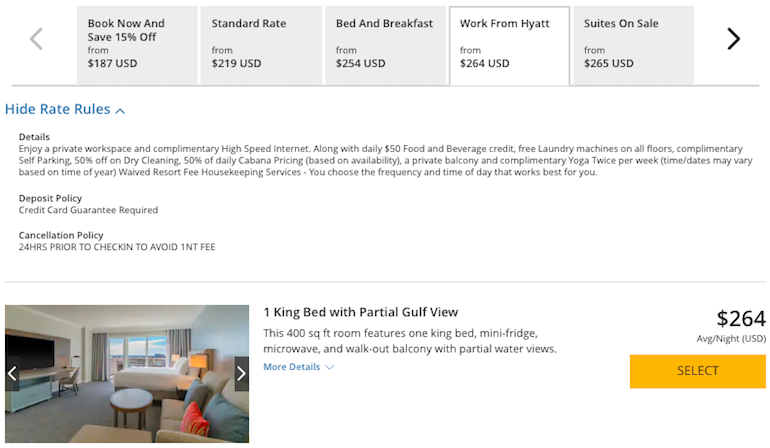 The rate includes a $50 daily food & beverage credit, waived resort fees, free parking, a private workspace, 50% off dry cleaning, 50% off cabanas, complimentary yoga twice per week (though maybe this is available to all guests), and free laundry machines on all floors (it also sounds like this might be open to all guests?).
As a Globalist member I'd get the waived resort fee and free parking anyway (at least for now), so the only real value here is the $50 daily food & beverage credit, and the "private workspace." That's probably not worth paying an extra $77 per night for.
However, as a non-Globalist member that could be worth it.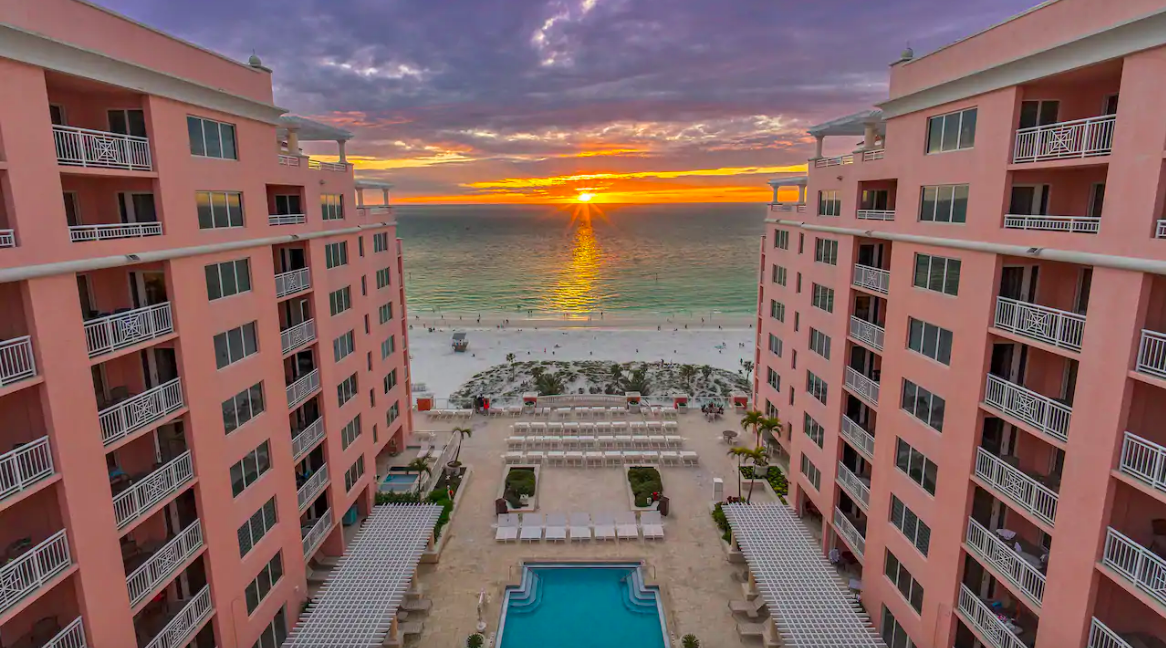 Book a Work from Hyatt package at the Hyatt Regency Clearwater Beach
Bottom line
Hyatt has creative new rates for those staying at least seven nights, which offer inclusions that people may value if trying to work from a hotel. I love the concept of this, and if you're planning to stay at a participating property, it's definitely worth seeing if the rate makes sense.
However, I'm not sure the value is there in many cases, at least as a Globalist member.
What do you make of the new "Work from Hyatt" rates?