I'm a big fan of Los Angeles, so when I'm not "traveling," it's sort of my home base. When I eventually stop living in hotels full time, it's probably where I'll decide to settle down.
When I'm in LA I usually stay at the Andaz West Hollywood. I love the hotel, the area, the breakfast, and the staff. It's a great "home base," I suppose.
However, I do try to mix things up as much as I can, and I've always quite admired The Sunset Tower Hotel, located right across the street from the Andaz. I think it really captures the beauty of "old world" Hollywood… and I'm not talking about the "triple threats" — actors (extras in toothpaste commercials… if they're lucky)/(Instagram) models/(YouTube) singers.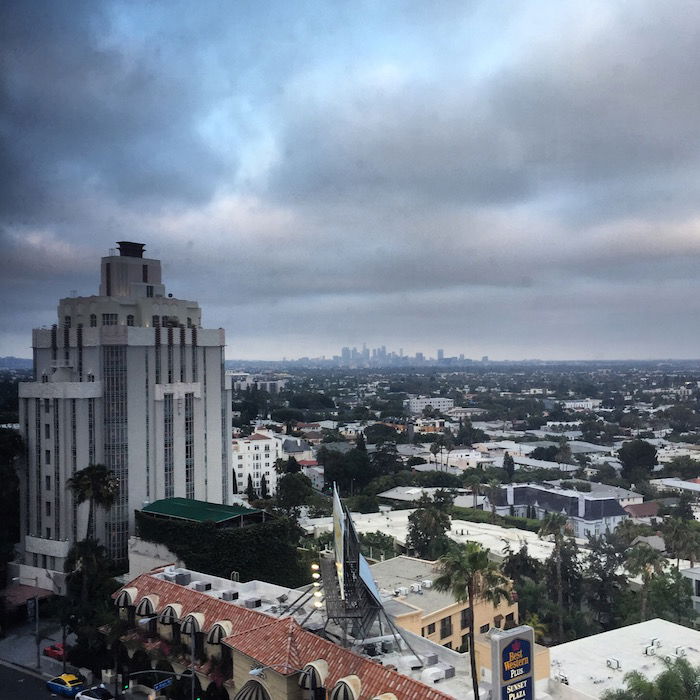 It's run down, but in a charming way. Which I think describes a lot of LA. I love going to The Tower Bar at The Sunset Tower Hotel for drinks, as it has a gorgeous terrace with views of the LA skyline.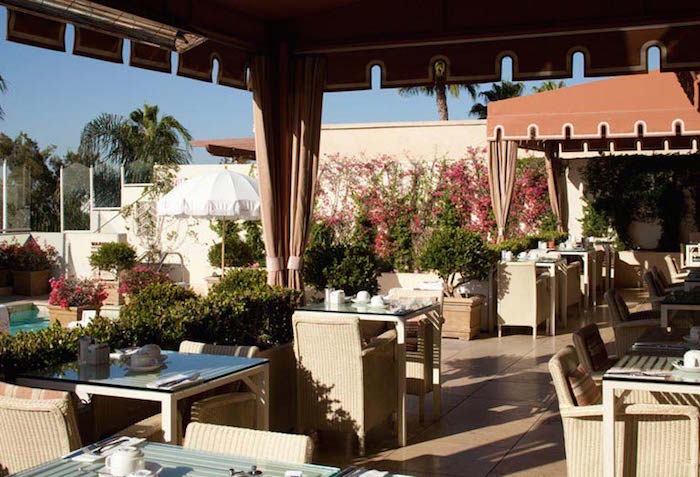 I knew the bar has a no photography policy, as it's frequented by a lot of celebrities (which I couldn't care less about, I just like it for the overall ambiance).
However, last night I decided to stay at The Sunset Tower Hotel, which I booked through American Express Fine Hotels & Resorts. The rate wasn't bad, and given that it included guaranteed late check-out, a room upgrade, free breakfast, and a $100 food & beverage credit, it seemed like a great deal, especially since I was looking forward to reviewing the hotel.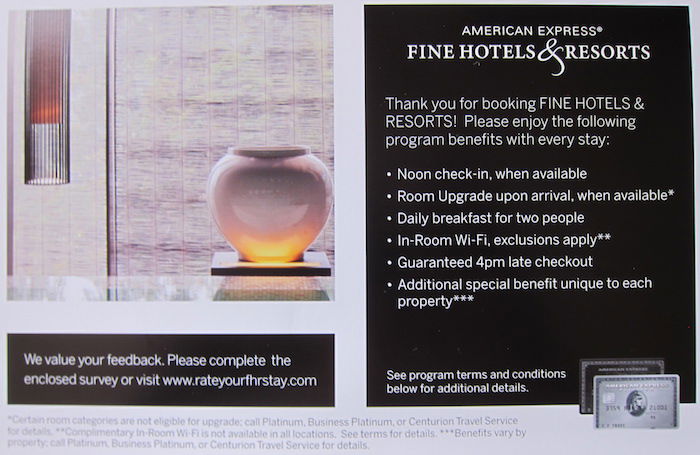 However, at check-in I had to sign a page agreeing to some hotel rules, like not bringing any outside alcohol to my room (which I found odd) and not taking any photography on the premises.
I've certainly been at hotels which don't allow photography in certain areas, like the Park Hyatt Shanghai, which doesn't allow pool pictures (a rule I can in theory understand). But this is the first hotel I've stayed at which supposedly has a blanket "no photography" policy.
I'm a bit conflicted here:
My assumption is that the intent is that people don't take pictures of celebrities and perhaps in public spaces with people present; I'm not sure what objections the hotel would have to rooms being photographed
There are tons of pictures from the hotel online, including from Instagram, TripAdvisor, etc.
Presumably the policy isn't enforceable, though at the same time I'm aware of the rule and would prefer not to break it
So what's a full time blogger/trip reporter to do? Write a review without any pictures? Reach out to the general manager and see if it's okay to take pictures as long as people aren't in them? Just post a review with pictures, given how many people have posted pictures from the hotel online? Or just not write a review?
Have you ever stayed at a hotel which has an across the board no photography policy?