The major hotel loyalty programs all have different policies when it comes to combining points across accounts.
Hilton Honors is by far the best in this regard, as they let you transfer points instantly to any other member online, and you can transfer up to 500,000 points and receive up to two million points per account per calendar year.
Marriott Bonvoy is now the world's largest loyalty program, so how does their policy on combining points compare? Not very favorably, unfortunately. Here's what you need to know about how it works:
How Many Marriott Points Can You Combine?
Marriott lets you combine points between accounts at no cost, with the following restrictions:
You can transfer up to 100,000 points per calendar year
You can receive up to 500,000 points per calendar year
You can only combine points in 1,000 point increments
Who Can You Combine Marriott Points With?
There's no need to be related to the person you're sharing points with, or even to share the same address. Rather you can transfer your points to any member.
The only limitation is how long accounts have to be active:
With qualifying activity, you can combine points with someone after they've had an account for 30 days
Without qualifying activity, you can combine points with someone after they've had an account for 90 days
Qualifying activity includes any earning or redeeming of points, with the exception of gifting or transferring points, receiving points as a gift or transfer, or earning points through social media programs.
Along those lines, it's also worth pointing out that combining points with a member won't count towards extending the expiration of your points, if that's something you're going for (Bonvoy points expire after 24 months of inactivity).
How Do You Combine Marriott Points?
Unfortunately the actual process of combining Marriott points is kind of annoying. You have to contact member support at 801.468.4000.
Ideally the person transferring the points would call, so that you can verify all the information associated with your account, and then you'll also need the account number and name of the Bonvoy member that you're transferring points to.
Once requested, points should move to the new account instantly.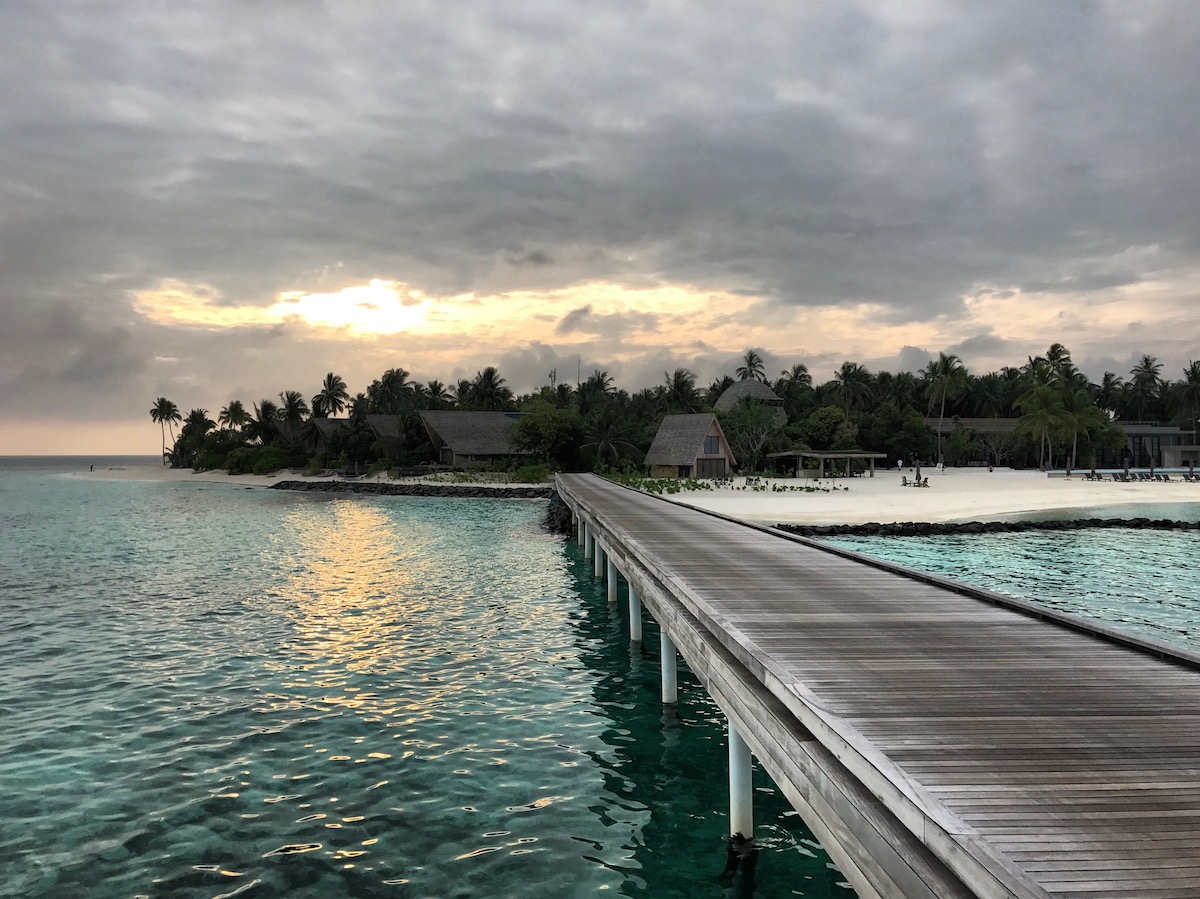 Redeem Bonvoy points at St. Regis Maldives
Why Would You Want to Combine Marriott Points?
Now that we've established that you can transfer points, perhaps the bigger question is why you would want to.
There are some circumstances where combining points between Marriott accounts could make a lot of sense:
If you want to book a free night award but don't have enough points in a single account to book
If you want to book an award for a friend or family member, then this is the easiest way to book a stay in their name
If you plan to travel with a friend or spouse and they have elite status, so that you can transfer points to them and then you'd receive the perks associated with status for your stay
Redeem Bonvoy points at Al Maha, Dubai
Bottom Line
While Marriott Bonvoy isn't the most generous when it comes to letting members combine points between accounts, this is still a functionality worth being aware of. There are plenty of circumstances where it could make sense to combine points, whether you're looking to maximize elite benefits or book travel for others.
The major catch is the restriction on how old the accounts have to be, and also the limit on how many points you can transfer.
Have you ever transferred Marriott Bonvoy points? What was your experience like?