No, this post isn't about tips for not being asked to gate check your bags, like not overpacking or being sure you're not among the last to board.
Instead this post is about an email I received from a reader last night about how to avoid gate checking bags after you've already been asked to:
Question: Have you ever been forced to gate check your carry on but ripped off the baggage tag on the gate ramp and just walked on with it? I had an overzealous gate agent today who wouldn't accept that the bag was allowed on for 48,000 previous miles with them this year. Admittedly, I was a little paranoid it might hold up the plane if they were looking for the bag. Did I get lucky?
There's no denying that airlines are cracking down more and more on oversized carry-ons. I think many of us are used to carrying on bags which are bigger than "regulation size," even though they'll easily fit in the overhead. I know when I'm wrapping up a long trip my carry-on is often bulging more than someone watching Showtime in the wee hours of the night, with the extra sets of pajamas, amenity kits, etc., I've collected.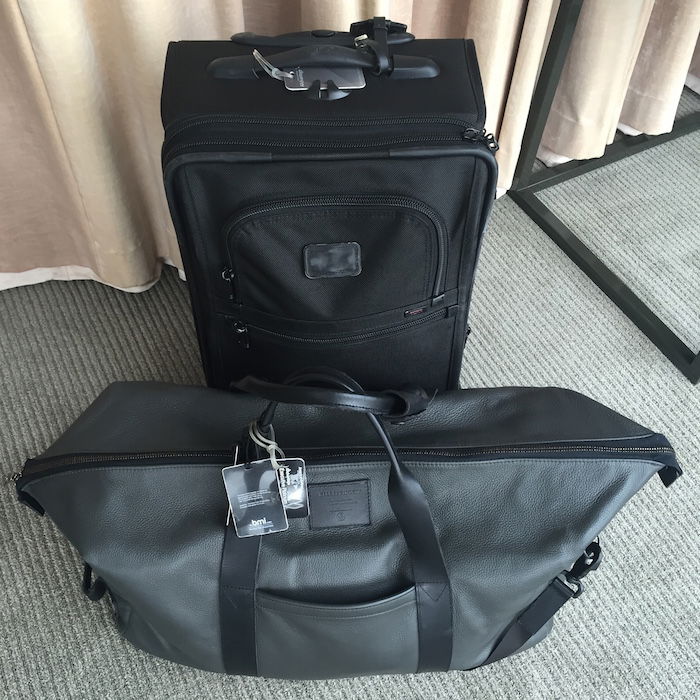 So before I answer the question, let me quickly point out that I've been asked to gate check a bag less than a handful of times over more than four million flown miles, and that's despite pretty consistently (technically) being over the carry-on limit. There are a couple of easy tricks to minimize your odds of having to gate check a bag:
Whenever I approach an agent (whether it's at check-in, the security checkpoint, or the gate), I roll my carry-on on the opposite side of me where the agent is standing
I always place the strap for my (huge) weekender bag over my shoulder (the opposite shoulder of where the agent is), and then wedge it between my torso and arm, so they can't totally make out how big it is
And it works like a charm.
But what happens when you are forced to gate check your bag? Does the strategy outlined by the reader work? Surprisingly it does… usually. Though there are some things to keep in mind:
Sometimes when agents gate check bags they'll actually collect them at the podium and take them to the plane for you, rather than letting you carry them to the bottom of the jet bridge; you're out of luck in those instances
If the agent catches you intentionally removing the tag from a carry-on, they may get angry, and we all know that nowadays frontline airline staff have a lot of power
If you are actually among the last to board and are asked to gate check, the odds are good that the overhead bins actually are full
So it's not something I'd make a habit of for sure, but I've done it… once. It was on a Lufthansa flight from Munich to Frankfurt. I was connecting to Lufthansa first class. And while Germans are typically pretty strict about the rules, I find that when flying first class they actually encourage you to exceed the carry-on limit. Heck, at the First Class Terminal I've been asked if I wanted to carry-on a 30″ checked bag which weighed 60+ pounds.
In this case I was connecting on the short-haul flight in business class and knew the bag would fit in the overhead, and I knew I'd have no issues with it in Frankfurt. The agent was being extremely rude and condescending about the bag, and I didn't argue with her. I let her put a gate check tag on the bag, and as I walked down the jet bridge I removed the tag. The bag easily fit in the overhead, and there were no issues with it in Frankfurt.
Like I said, it's not something I'd make a habit of, but if you're in a dire situation I don't see why it wouldn't work, assuming they're not holding onto your gate checked bag at the top of the jet bridge.
Have you ever removed the tag from a bag which was supposed to be gate checked? If so, what happened?