I've been giving hotels a lot of thought lately, and now that I've just about requalified for both Hyatt Globalist and Starwood Platinum for the year (in both cases on stays instead of nights), I figured I'd provide my general thoughts about both programs, as well as InterContinental. It's also worth noting that I've now been a Starwood Platinum for a bit over year since status matching last April, so I now have more of a basis on which to judge Starwood. With that in mind, here are my general thoughts about both programs:
Hyatt
I love Park Hyatt properties. I mean, I really, really love Park Hyatt properties. The more I think about it, the more I realize that Park Hyatts are really what keeps me loyal to Hyatt. The ability to redeem no more than 22,000 points per night (or no more than 33,000 points per night for a suite) at a Park Hyatt hotel is really what drives my loyalty to the chain.

Park Hyatt Abu Dhabi
Don't get me wrong, Hyatt gets tons of points from me for their consistency. There's not a more consistent hotel chain, a chain that under promises and over delivers as consistently. But the more Hyatt hotels I stay at, the more I realize that aside from Park Hyatt and Andaz properties, most of their hotels are pretty boring.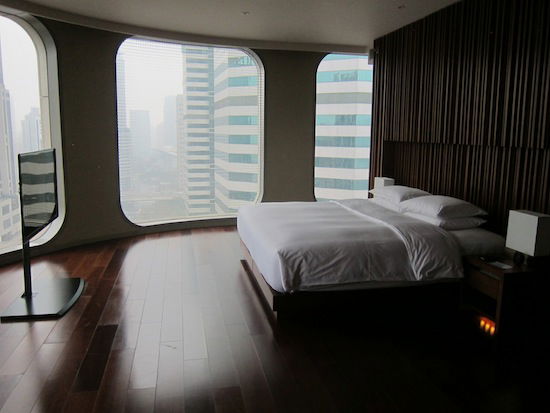 Andaz Shanghai
But now that Starwood really stepped up the game, especially in terms of incremental benefits over initial qualification, I think it's time for Hyatt to step up theirs. I actually don't necessarily think they should start counting award nights towards elite qualification like Starwood does. I mean, I have no problem if they do, but I think what they really need are marginal benefits above the first 25 stays or 50 nights.
In the past Hyatt's amazing promotions were reason enough to stay at their hotels since you could earn a free night at a Park Hyatt after every few nights. Obviously that's not sustainable, so it doesn't have to be that drastic. But I think where Hyatt is missing the boat is that marginal benefits actually decrease after the first 25 stays and 50 nights. You get four confirmed Diamond suite upgrades after qualifying, but then get nothing extra if you stay double or triple as many nights/stays. So they're not giving any sort of an incentive to stay with them. It's still a really solid program, though without the promotions and with Starwood recently stepping up their game, I don't think it's the clear winner anymore.
Starwood
I've always referred to Starwood as the chain that over promises and under delivers. This is because as a chain they offer "unlimited space available suite upgrades" to Platinum members, but in practice a lot of the franchised hotels don't seem to be aboard and will do just about anything to avoid giving an upgrade. My frustration with Starwood was that as a Platinum member you could have a stay where you literally get no benefits except free internet, since breakfast wasn't guaranteed either.
Fortunately back in March they revamped their program to add breakfast as a Platinum amenity option, and also to add incremental benefits for those that more than qualify for Platinum status. As usual with Starwood it sounded great on paper, though I was curious about the implementation. Surprisingly enough I have to say that in my experience so far the implementation has been excellent. While the breakfast amenity does have to be chosen in place of the 500 SPG point Platinum welcome amenity, for my stays thus far the hotels have gone beyond the minimum required. At Le Meridien Munich, for example, I even got access to the full buffet.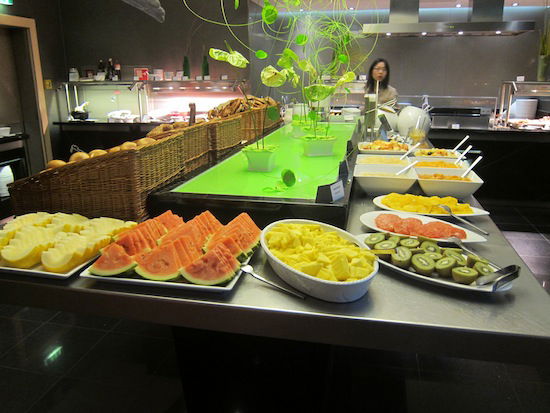 Le Meridien Munich breakfast
But what's really tempting me about Starwood is the marginal benefits beyond the initial 25 stays and 50 nights, which really force me to stay at their hotels instead of at Hyatt properties. The most tempting of those benefits are the 10 confirmed suite night awards after 50 nights, which I'm aiming for this year. This allows you to confirm 10 nights in a suite five days before arrival, which is hugely useful in basically "jumping" the Platinum upgrade queue. With Starwood I seem to always get suite upgrades for my one-night airport hotel stays, but not for the "vacation" stays that really count. So being able to confirm those would be hugely valuable.
Furthermore, the fact that award nights now count towards elite qualification with Starwood make this even more of a no brainer, since I can redeem points for stays at mid-range hotels and have those work towards the additional benefits.
But that still doesn't solve my major frustration with Starwood, which is the number of points required for their high end hotels. I value SPG points at over two cents each, so at 30,000+ points per night for a category seven hotel, there are almost no circumstances under which a points redemption is a good value. Worst of all is that all villa hotels like the W Retreat Koh Samui charge double of the normal points required given that they don't have any "standard" rooms. I'll never understand that, since the redemption category a hotel belongs to is already based on the cost of rooms, so you're basically being penalized twice.
InterContinental
I also have Royal Ambassador status with InterContinental, though for me this is the program which is becoming less and less valuable by the day. InterContinental Royal Ambassador used to be the best top tier status by far, in my opinion, though over the past couple of years has decreased in value to me, partly because the competition has caught up and partly because InterContinental has done everything they can to "standardize" benefits, which is rarely a good thing.
Nowadays I'm not really loyal to the chain, but rather mainly to a few of their individual hotels, which make me want to keep Royal Ambassador status. For example, the InterContinental San Francisco and InterContinental Berchtesgaden are among my favorite hotels, and I'd hate to give up Royal Ambassador because of how much I love these hotels.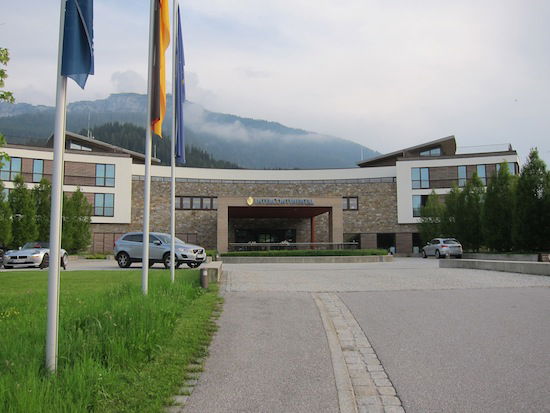 InterContinental Berchtesgaden — my favorite place on earth
At the same time, the status really isn't sustainable. While they've continued to quietly reduce benefits they've also increased qualification requirements. While the requirements are unpublished, anecdotal evidence suggests it takes at least 60 nights per year to be invited to Royal Ambassador. If Priority Club had more "middle ground" between InterContinental and their other brands that might not be so bad, but as things stand now, I can't see myself staying 60 nights per year with them. The most frustrating part of the program is the lack of elite benefits on award stays, which is the biggest slap in the face of all.
Finding value in short stays outside the main chains
Here's the last challenge I'm having. I'm increasingly finding a lot of value in one to two night stays at Virtuoso and American Express Fine Hotels & Resorts properties that don't belong to Hyatt, Starwood, or Priority Club. For example, if I see a Ritz Carlton available for $250 per night and it comes with a room upgrade, $100 food and beverage credit, and daily breakfast for two, I'd be hard pressed to book a Westin for $200. And while that's not always the case, it certainly makes me a bit less "focused," which is never a good thing when trying to requalify for status.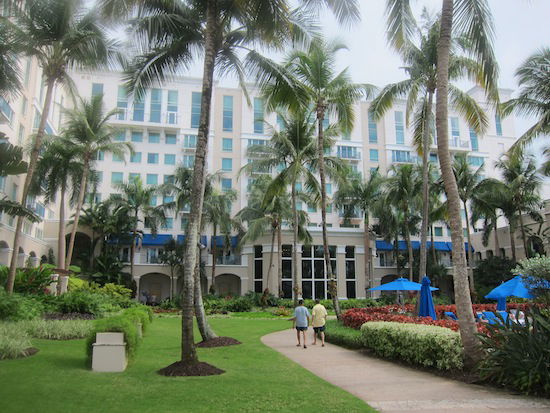 Ritz Carlton San Juan
The bottom line
There is no perfect hotel chain. I love Hyatt for the ability to stay at mid-range hotels and redeem for high-end hotels. I just wish their mid-range hotels were more interesting. I love Starwood for the benefits I receive when staying at mid-range hotels and the reasonable award redemption costs for mid-range hotels. I just wish their high-end hotels would be priced more reasonably for award redemptions.
My hotel decisions for the rest of the year will be dictated first and foremost by which chain gives me the best value on the promotion front. Unfortunately both Hyatt and Starwood's second quarter promotions are pretty lackluster. Barring decent promotions, my decisions will be driven by incremental benefits, which is where Starwood wins for now.
Who is everyone else favoring this year?