The practice of overselling flights is pretty common in the airline industry. This happens when a flight ends up with more ticketed passengers than it can carry, for whatever reason. If the situation hasn't resolved itself by the time the plane is ready to board, the airline is required to start soliciting passengers who might be willing to take an alternative flight in exchange for compensation.
Sometimes, however, they are unsuccessful at getting enough folks to voluntarily give up their seat and instead have to resort to denying boarding to some passengers involuntarily. As you can expect, this latter case can really start to tick people off. "You mean I bought a ticket for this flight, but you don't have a seat for me!??! WTF!!!
Hotels can end up in a similar situation, only instead of running out of seats, they run out of rooms. They even have their own industry jargon — instead of getting bumped from a flight, you get walked to another hotel. (Why you can't just get in your car and drive, I don't know.)
The difference, at least I always thought, was that hotels don't actually try to solicit volunteers to give up their rooms but instead just start walking folks when their inventory is depleted. If you check in late, and there's no room in the inn, well too bad for you.
Unless you have elite status. Then I'd assume your room is preassigned and held for you, particularly if you specified a late arrival. But if you are a regular guest, or heaven forbid made your booking through an online travel agency, I'd assume the rooms are mostly just handed out on a first-come, first served basis.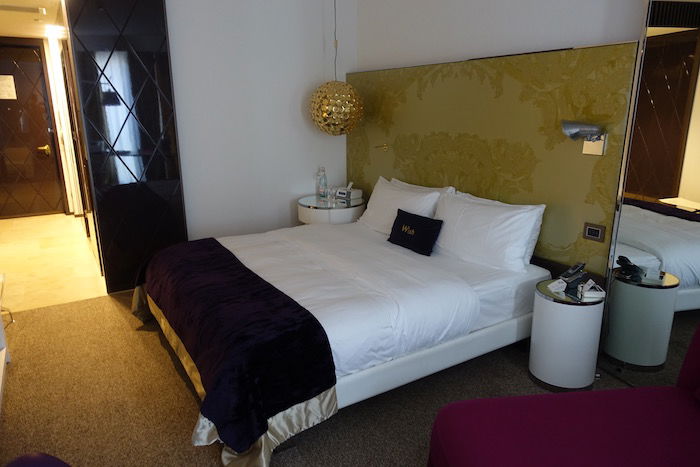 Voluntarily Denied Check-In Anyone?
So it was a bit surprising to me this week as I was checking into a Holiday Inn on Cape Cod and the desk agent started asking the guy next to me if he would be interested in giving up his room for the night in exchange for some compensation.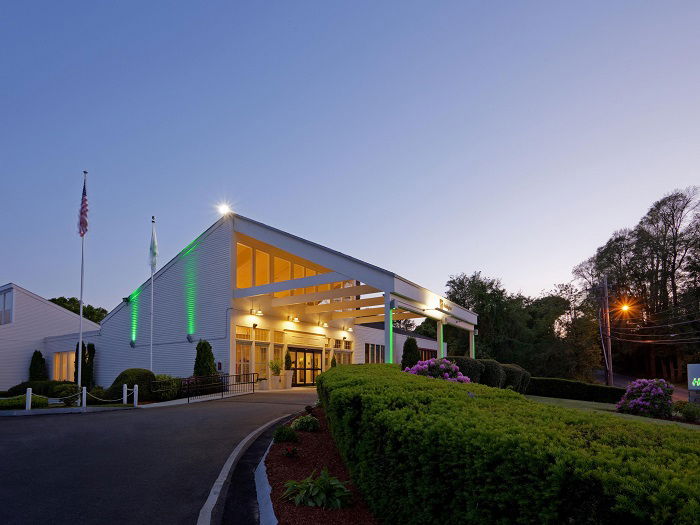 He explained that the hotel was in an oversold situation and that they were going to need to "walk a guest" later that night.
The guy looked at him sort of funny — as anyone not deep into this game would — and the agent explained that he did indeed have a room for the night, but that they could offer him a room at a nearby hotel, which he assured him would be very nice, as well as enough IHG points for free a night at any Holiday Inn. He went on to say that this happens sometimes due to reservations booked through online travel agencies messing with their inventory. I'm not sure if that was just an excuse….
At any rate, the guy, who was an IHG Gold member, declined the offer and took his room as booked.
The Compensation
The whole thing was a new experience for me, because I have neither been walked from a hotel, nor offered the chance to voluntarily give up my room to prevent another guest from getting walked.
Because I was curious, I asked what the compensation would be. He said it would be up to the General Manager, but probably about 30,000 points. I kind of wanted to point out to him that 30,000 points is not enough to stay at just "any" Holiday Inn. Then again, if you value IHG points at 0.5 cents each, maybe getting paid $150 to stay somewhere else for a night would be OK?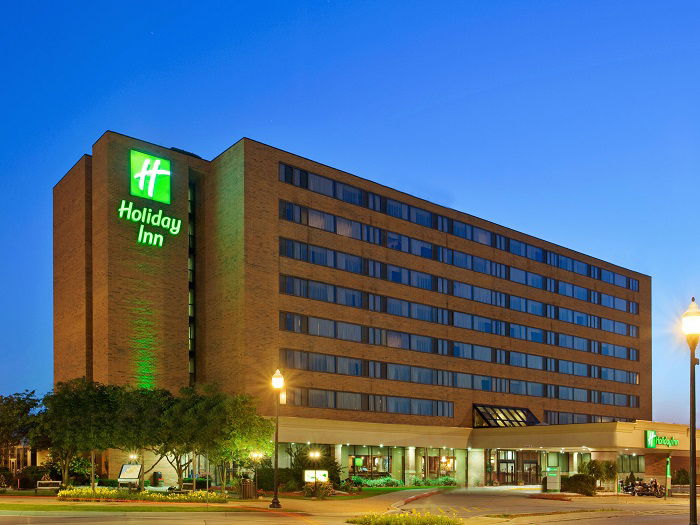 Regardless, he said I probably wouldn't be eligible because I was staying for multiple nights. I sort of figured I could have offered to do a hotel shuffle after the first night, but given that I am flush in IHG points after riding the damn elevator last winter, I assured him I would just take my room.
So what do you think? Have you ever had an opportunity to voluntarily give up your hotel room? What was the compensation? Do you think 30,000 points was a good offer in this case?