[poll id="42″]
Today marks my two week anniversary of living in hotels, and to be honest it's still very much "business as usual." I feel the same way I felt on day four, which I guess isn't really surprising since I've stayed within 150 miles of Seattle the whole time. That's because I've still been finishing up my move, and the "real" traveling fun starts later this month.
Anyway, I've spent much of the past two weeks at the Hyatt Olive 8 and Grand Hyatt, which are Hyatt's two "full service" properties in Seattle. They're actually sister properties and share one general manager, as they're located just one block apart. I do find that a bit odd, since you'd think to some degree they're cannibalizing their own business by having two properties so close to one another with virtually the same rates. But I guess Seattle isn't really an over-saturated hotel market, so it works for them.
As a Gold Passport Diamond member, one of the major differences is that the Grand Hyatt has a club lounge while the Hyatt Olive 8 doesn't. As a Diamond member you get complimentary club lounge access, and in the event that the hotel doesn't have a club lounge, you get full restaurant breakfast.
The Hyatt Olive 8 happens to have one of the most generous breakfast benefits out there, as you can have breakfast for up to four people of $26.50 each as part of the Diamond breakfast benefit (so it's basically a $106 breakfast credit). I don't think I've gone over $30 any day, but they sure are generous.
There are pros and cons to both hotels, though as a Diamond member one question I've been asking myself is whether I prefer restaurant breakfast or a club lounge at a hotel.
There are pros and cons to each:
Pros to a club lounge:
Easy access to drinks all day, so I don't ever have to purchase water or soft drinks (then again, Seattle has some of the best tap water in the country, so I usually just drink sink water here anyway)
When you work on your laptop all day from a hotel room, it's nice to have a change of scenery, so I do enjoy sitting in the club lounge for an hour or two in the mornings and evenings (which I supplement by visiting different coffee shops throughout the day)
Evening happy hour, which in the US isn't exactly good (outside of the US it can easily be a dinner substitute, though in many cases I'll just have a big lunch and then some snacks in the club lounge in the evening)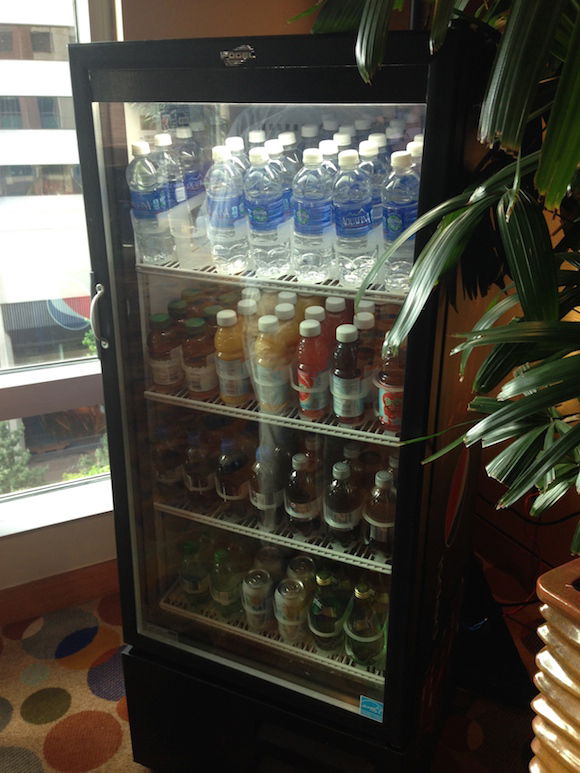 Grand Hyatt Seattle Grand Club fridge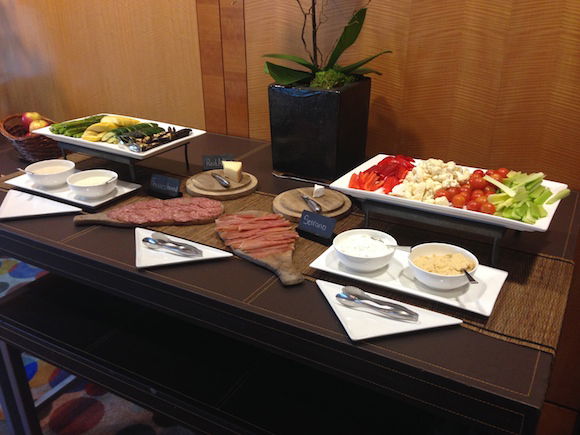 Grand Hyatt Seattle Grand Club happy hour spread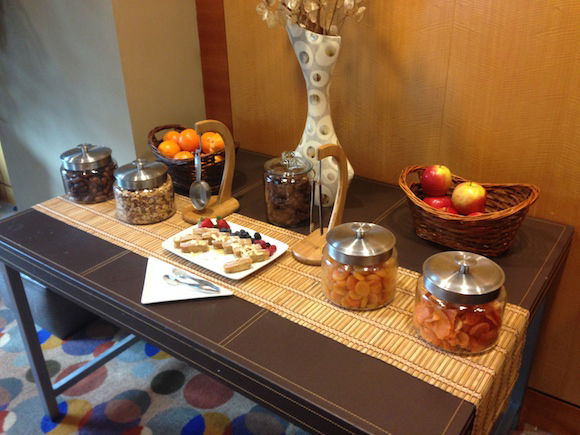 Grand Hyatt Seattle Grand Club happy hour spread
Pros to restaurant breakfast:
"Real" food that's actually filling and can be reasonably healthy (edible fresh fruit, egg white omelet, oatmeal, etc.)
Actual high quality coffee drinks in the morning that don't come out of a machine
As silly as it sounds, it's easier for me to start my day if I'm having breakfast at a restaurant, since I'll shower and wear "real" clothes (trust me, as a stay-at-homehotel blogger this is a real challenge)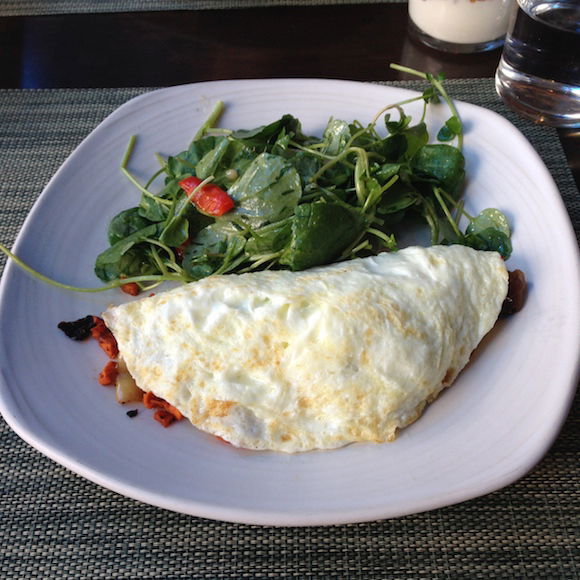 Urbane Restaurant at Hyatt Olive 8 Seattle egg white omelet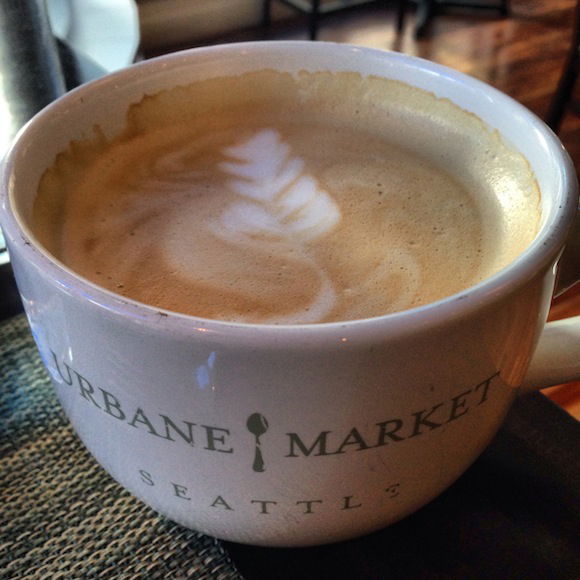 Urbane Restaurant at Hyatt Olive 8 cappuccino
So which do you prefer — restaurant breakfast or club lounge access? Vote in the poll at the top of the post, and if you have further thoughts, let me know in the comments section below!