As I mentioned previously, I'm currently on a trip with one of my best friends, Matt. He has been sharing his experiences from the trip on the blog. Here is another post from him, tackling the inconsistencies in hotel branding.
We give things names so that we can readily identify them. It's obvious that a bike isn't a car. And we can explain that fairly easily. Though not all that efficiently. Realistically, we'd need to explain that a car is powered by an engine and not pedals, and has four wheels instead of two (generally). By giving it a name, we avoid needless comparing and contrasting.
This is even more important when we're not talking about the difference between a bike and a car, but between different brands of cars. This is of course where trademark has emerged to protect against source confusion — whether intentional or otherwise.
Where consumers are concerned, however, there's a compelling argument that a name is most important when its purpose is to distinguish between various products lines offered by the same company. This is not so much an issue of trademark as it is one of internal branding.
Just to prove my point, I'll pose a "hypothetical." Picture a world where people have virtually unflagging loyalty to various hotel brands of their choosing. Let's say this is not so much because the hotels are always the best option, but because they have "loyalty programs" whereby guests who stay a certain number of times in a given year get perks like confirmable upgrade instruments, guaranteed late check-out, and lounge access and/or breakfast. I'm going to be extra indulgent and posit a world in which the hotels also give points currency that can be used to redeem free nights at any hotel within the brand.
Alright, so now that you realize this is not a hypothetical, and that many people — especially readers of this blog — patronize hotels in (large) part because of loyalty benefits offered by the brand; I'll continue with my actual point. Many of us visit Hyatt properties precisely because they are Hyatt properties. I know I do. I love Hyatt. And I especially love Hyatt Diamond status. Give me a suite at the Park Hyatt with room service breakfast and I'm happy as a clam — or probably happier since I actually have conscious thought!
Park Hyatt properties are fairly uniform, I think. There are certainly standouts, like Tokyo, Sydney, and (to a slightly lesser extent) Paris. And there are definitely the less GWTW properties — Mendoza and Aviara immediately come to mind. But overall the branding and the level of service are quite uniform given that the brand spans six continents.
I also think Hyatt Place is very, very uniform. Andaz properties are unified at the very least in being the most modern hotels in the portfolio, even if that only means less furniture and that weird iPad check-in bulls*!t that they do. Hyatt Regencies are somewhat uniform, although there are standouts in both directions, especially when we consider airport locations versus higher profile city center locations.
That brings us to the Grand Hyatt brand. Ben and I are currently staying at the Grand Hyatt Berlin, and it's absolutely wonderful. I was at the Grand Hyatt Hong Kong last July and that too was an excellent hotel. Both have well appointed rooms (I was in a remodeled suite at the GH Hong Kong — I understand rooms that haven't been remodeled are a bit dated), and superb club lounges. The GH Hong Kong pours Ruinart blanc de blancs during the evening canapés service, along with other good (although not commensurately good) wines. The GH Hong Kong has the "grand" feel. The lobby and the lounge are massive. I'd say it's properly described as a well done Grand Hyatt.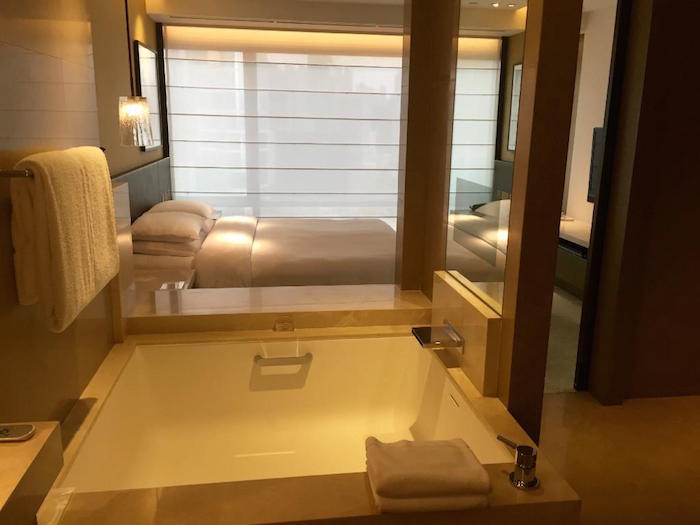 Grand Suite at Grand Hyatt Hong Kong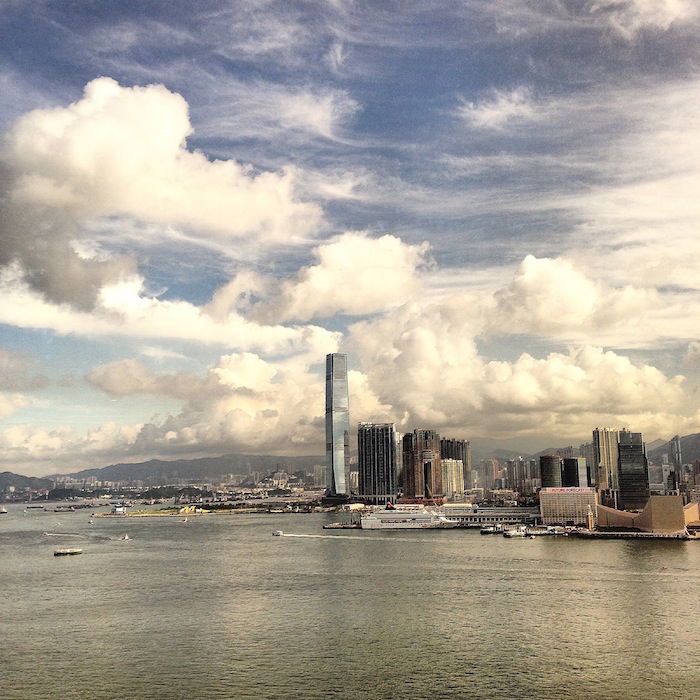 View From the Bed™ (not from the wing) at Grand Hyatt Hong Kong
The GH Berlin isn't small, but it certainly feels much smaller — both in terms of its physical size and the size of the lounge, the lounge food offerings, etc. The quality of the lounge was excellent, however, and I'm certainly a quality over quantity type of guy. I'd say that the Grand Hyatt Berlin feels as much like a Park Hyatt as the Park Hyatt Dubai.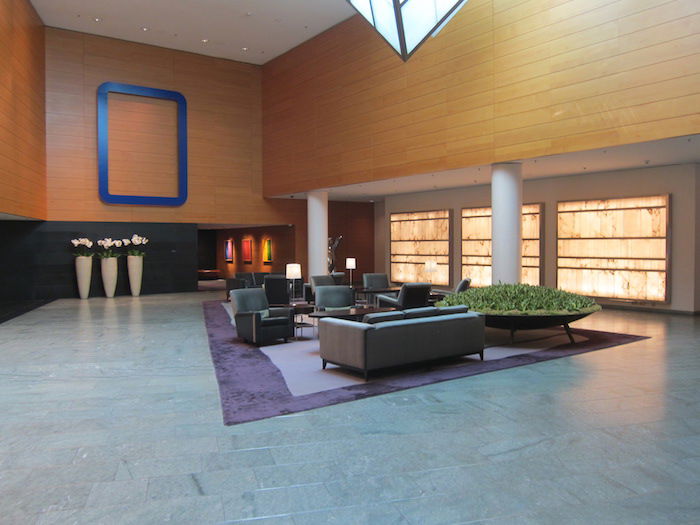 Grand Hyatt Berlin lobby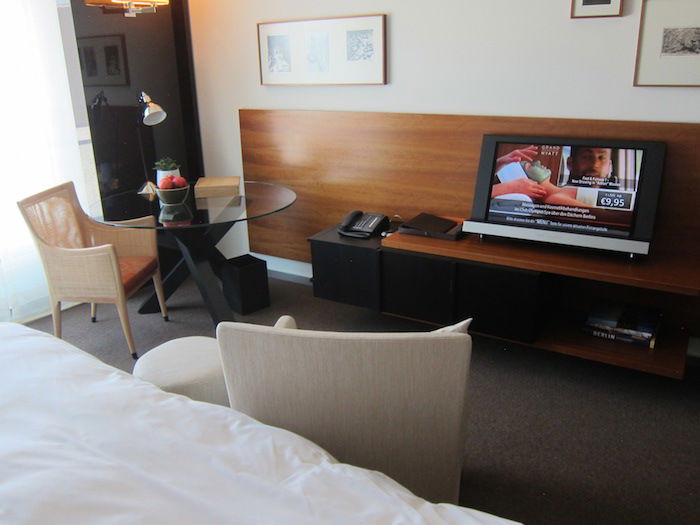 Club Twin Room at Grand Hyatt Berlin
Now, the premise we started with was that we give things names so that we can readily identify them. I'm confused how the Grand Hyatt properties in Berlin and Hong Kong fit with the Grand Hyatts in New York and San Antonio, for example.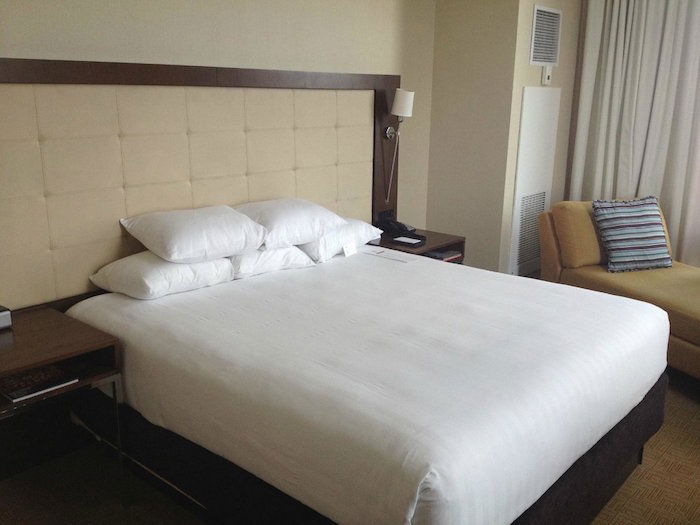 Grand Hyatt San Antonio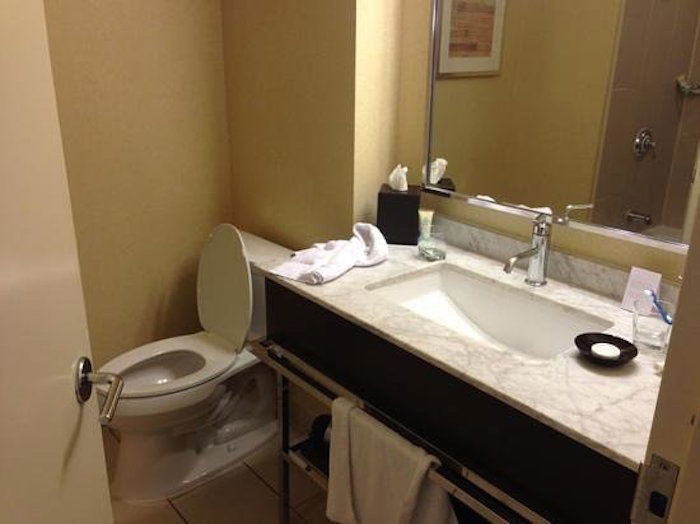 Grand Hyatt San Antonio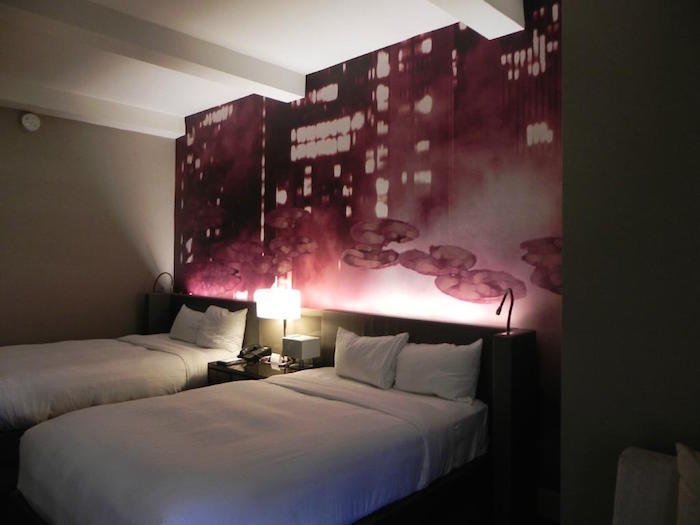 Grand Hyatt New York
How do we actually compare these hotel rooms? They both have beds and sinks and toilets. But beyond that the overlap is minimal, at best. I get that the markets are different, i.e., San Antonio is much different than Berlin or Hong Kong, but that excuse won't suffice to distinguish New York.
I think an airline analogy is fitting. Let's assume United Airlines has five different 747s, and that all of them are marketed as offering United Intergalactic First (or whatever they call it). One has Emirates first suites, another has Lufthansa first seats, two have United first seats, and one has Air Tahiti Nui business class seats. But all of them are "United First." Not helpful. At all.
I of course would check in advance and know not to book any of these except the United-Emirates or United-Lufthansa first configurations, as would most (and I hope all) blog readers. Not everyone reads OMAAT. Moreover, although they should read it, they shouldn't have to read it to know what to expect. Nor should they need to read TripAdvisor or some other review site. After all, we gave the brand a name for a reason, right?
I'm picking on Hyatt because it's my favorite hotel chain by far, and it's easy to be the most critical of the ones we love. Compare the Hilton Trafalgar or Bora Bora to the Hilton Los Angeles or, better yet, Savannah, and it's clear there's a massive disconnect. I'm aware things cannot be perfectly "uniform" — and I don't want the hotels be to so cookie cutter I can't tell them apart — but it would be nice to see more consistency overall. And even though, as noted, trademark doesn't really come into play when we're dealing with internal branding, inconsistencies throughout a brand portfolio undoubtedly have a dilutive effect.
What hotel brand(s) do you think are best / worst at offering a consistent guest experience across multiple properties?