Last year Hawaiian Airlines placed an order for up to 20 Boeing 787-9 aircraft. The airline placed 10 firm orders, with the option for a further 10. The airline is expected to take delivery of their first 787-9 in early 2021, so we're still a couple of years off from this.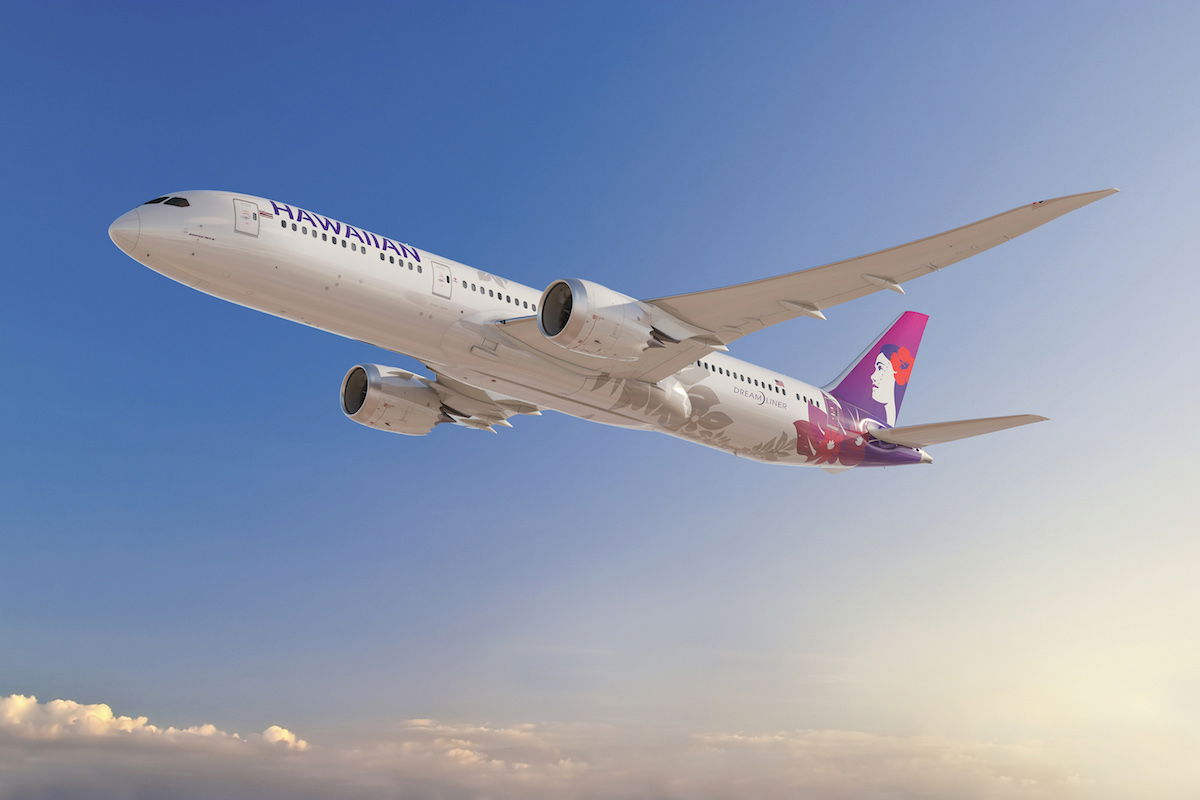 Many of us have been wondering what kind of a business class product they'll put on these planes.
Hawaiian Airlines' current A330 business class
Currently Hawaiian operates a fleet of 717s, A321neos, and A330s. The 717s and A321neos feature fairly standard domestic first class seats.
Meanwhile the airline has flat beds on their A330s, though they sure are in a strange configuration (see my Hawaiian Airlines A330 first class review here). It makes sense that Hawaiian has seats in pairs, given that many people traveling to Hawaii are doing so as couples or families.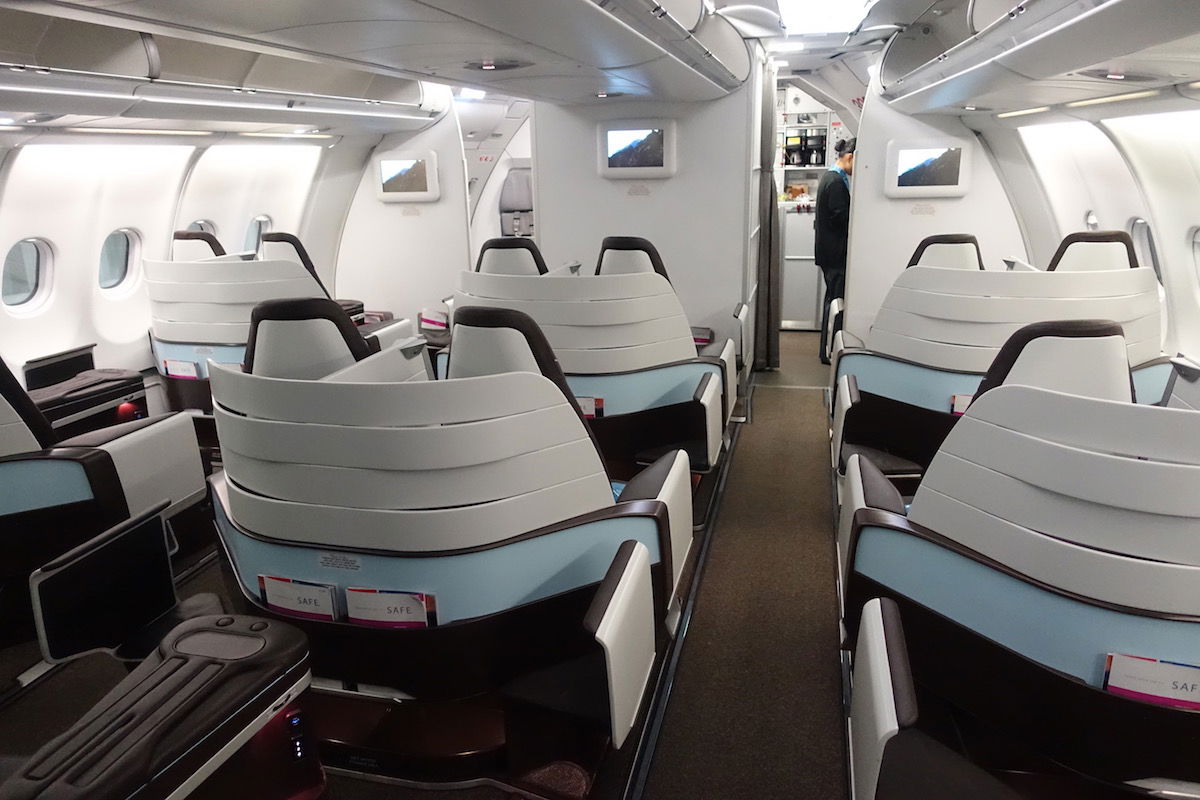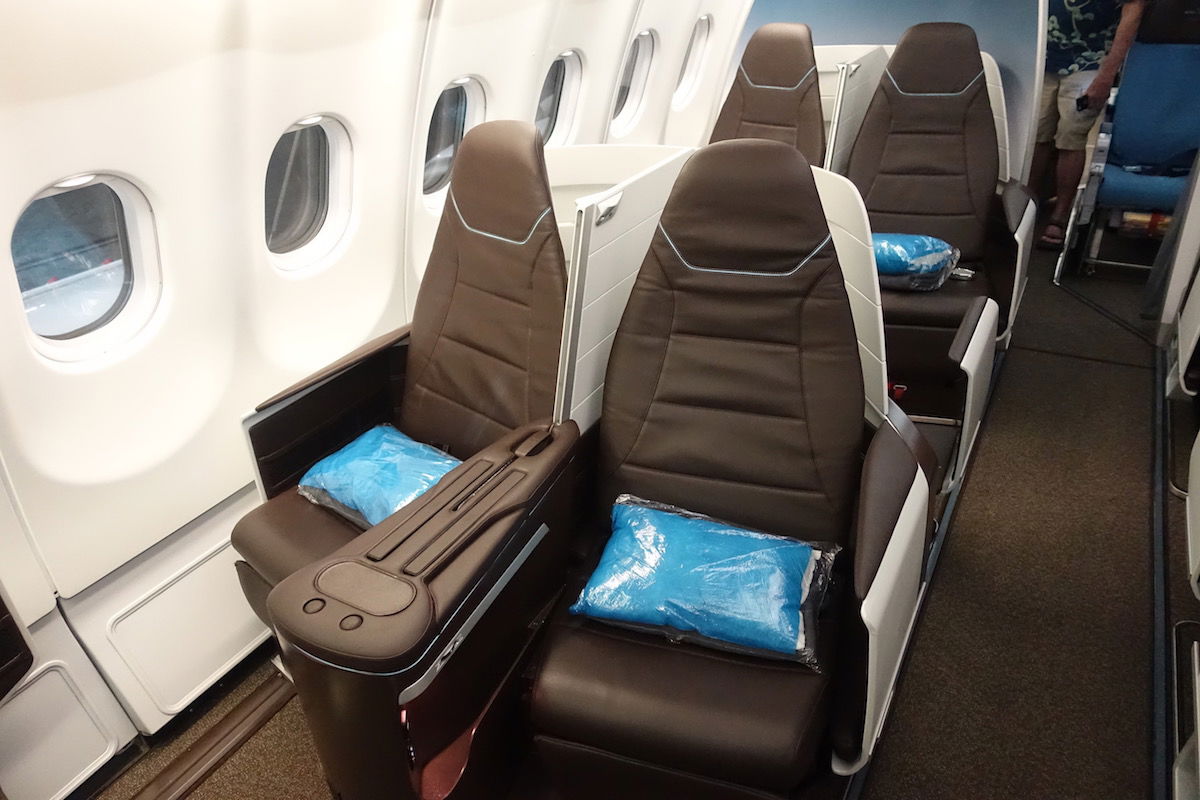 Hawaiian Airlines' new 787 business class
It has now been revealed that Hawaiian Airlines will be the launch customer for the new Ascent Adient Aerospace seat. This is a joint venture between Boeing and Adient, which primarily manufactures automotive seating.
The exact configuration hasn't yet been revealed, though Hawaiian Airlines has said that they've chosen the seat in part because of how customizable it is. So as of now we only know what the "generic" concept looks like, and not the finished product for Hawaiian Airlines.
Hawaiian Airlines has noted that they have very different business class passengers than many other airlines, as noted by FlightGlobal:
"The challenge for us is that we are in a leisure market, and most lie-flat seats are designed for business travellers. Our demographics are very different, with more honeymooners and other couples, and often children."
So the focus was to find a seat that offered flexibility with partitions that allowed passengers to create private or shared experiences:
"We even looked like the positioning of controls so they were suitable for a wider range of guests. That's why a new to market product, that we could customise, suited us better."
Here are some renderings of the new seats: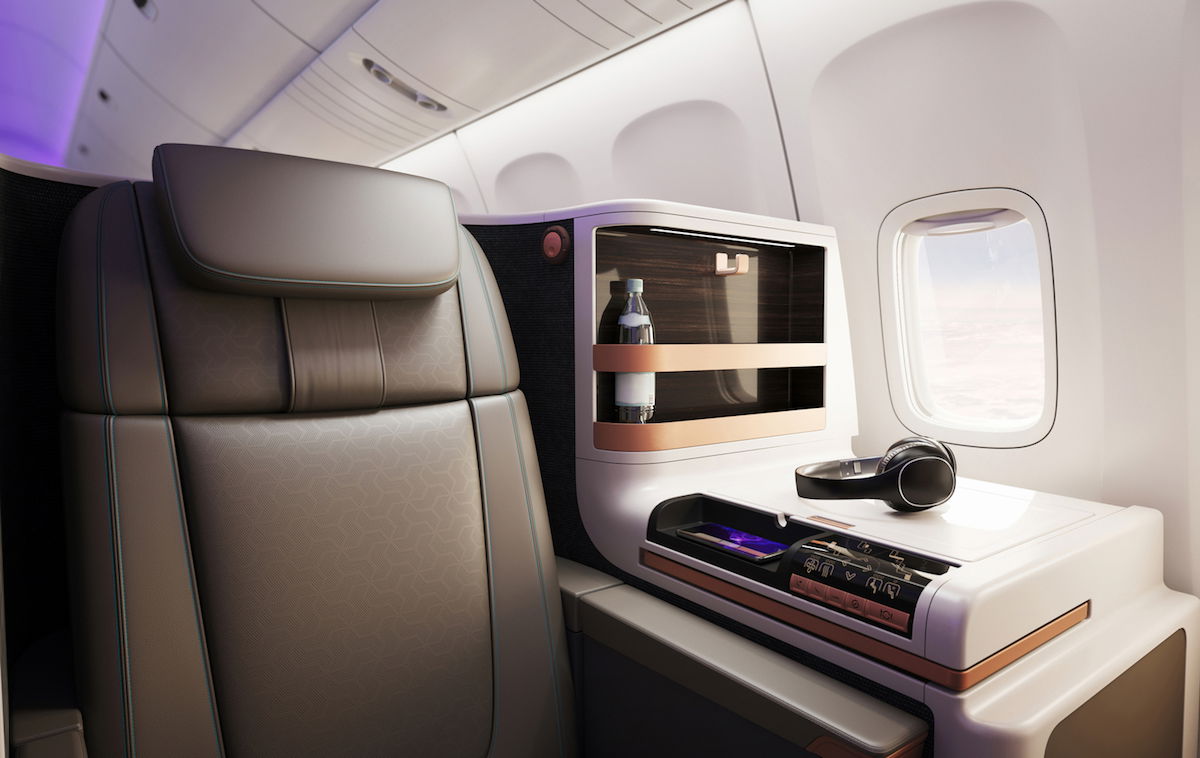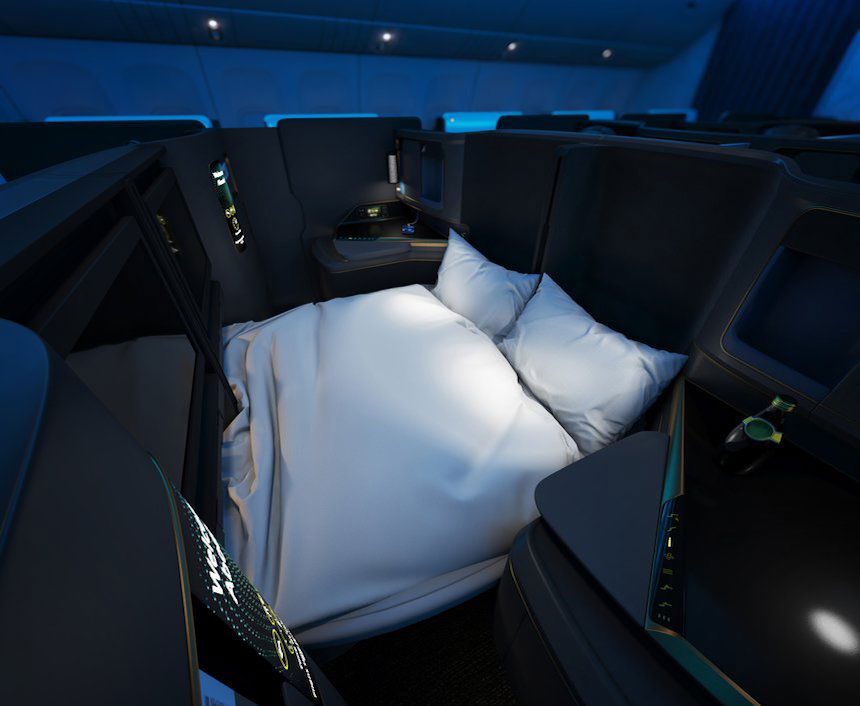 It would appear that these seats have double beds in the center section, and even have sliding doors! This almost looks to me a bit like Qatar Airways Qsuites.
Bottom line
It's cool to see Hawaiian Airlines up their game with a new business class product, and this really looks like it has the potential to be spectacular. To me this looks very similar to Qsuites, which is great news.
I'm guessing it'll be over a year until we actually see how Hawaiian customizes the configuration, but it looks like they're off to a very good start.
Double beds and doors isn't something that many were likely expecting from Hawaiian!