For as long as I can remember, Hawaiian has been operating widebody aircraft between Hawaii and the mainland. Thy operate a combination of Airbus A330 and Boeing 767 aircraft. In late 2015 they even introduced a new fully flat first class product, which Tiffany reviewed last year.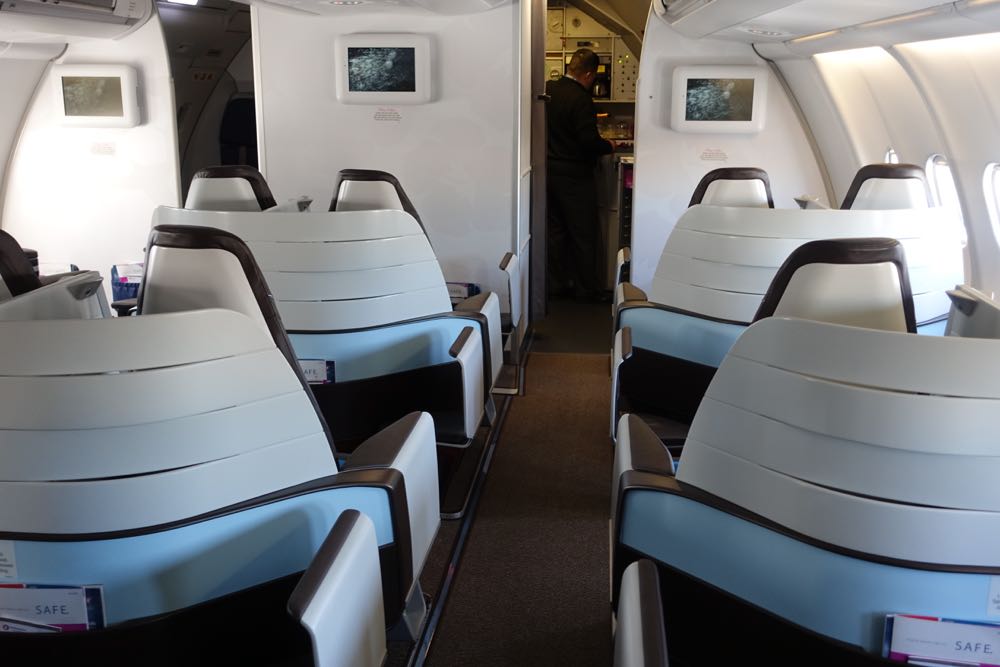 Well, Hawaiian will be taking delivery of 18 A321neo aircraft between the fourth quarter of 2017 and 2020, which will be operating many of their flights between the west coast and Hawaii.
The A321neo is an updated version of the A321, with updated engines that make it more fuel efficient and give it a longer range. Hawaiian has just revealed the interiors for these new plans, and later this year they'll reveal the routes on which these planes will be operated.
Hawaiian's A321neo aircraft will feature a total of 189 seats, including 16 first class seats, 45 extra comfort seats, and 128 economy seats. Here's how they describe the new interiors:
Guests will enjoy the choice of three cabin products, with intuitive and comfortable seating provided by B/E Aerospace. The Premium Cabin will be luxuriously appointed with leather recliners, thoughtful design details and a custom lighting fixture incorporating Hawaiian's signature 'wave' motif. The 45 Extra Comfort premium economy seats will offer five more inches of legroom, priority boarding and other perks. Seats in all cabins will be equipped with complimentary high-power USB outlets for device charging, while guests in the Premium Cabin and Extra Comfort seats will enjoy access to an additional AC power outlet. Pivoting overhead bins maximize the amount of space available for carry-on luggage.

New to Hawaiian's guest experience, the A321neo will feature wireless streaming inflight entertainment. Guests will be able to download an application on their personal devices before they board to enjoy a wide selection of complimentary movies, TV shows, and Hawai'i content available exclusively through the airline's Hawaiian Skies channel. Holders for personal hand-held devices and tablets will be integrated into the tray tables of the Premium Cabin as well as the first row of Extra Comfort, and built into the backrest of all other seats in the aircraft.
Hawaiian's A321neo aircraft won't feature any personal televisions, but rather will have streaming entertainment, which seems to be the way of the future, for better or worse. Personal televisions add weight to the plane (which in turn increases fuel burn) and can malfunction, so nowadays many airlines are instead deciding on streaming inflight entertainment.
What I find interesting here is that Hawaiian's new A321neo first class is absolutely a step backwards compared to the first class product that they're presently installing throughout their A330 fleet. Those planes are getting flat beds, while the A321s will have a more standard domestic first class configuration.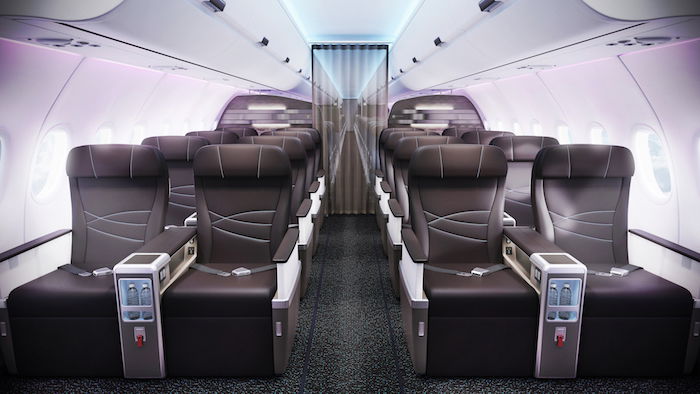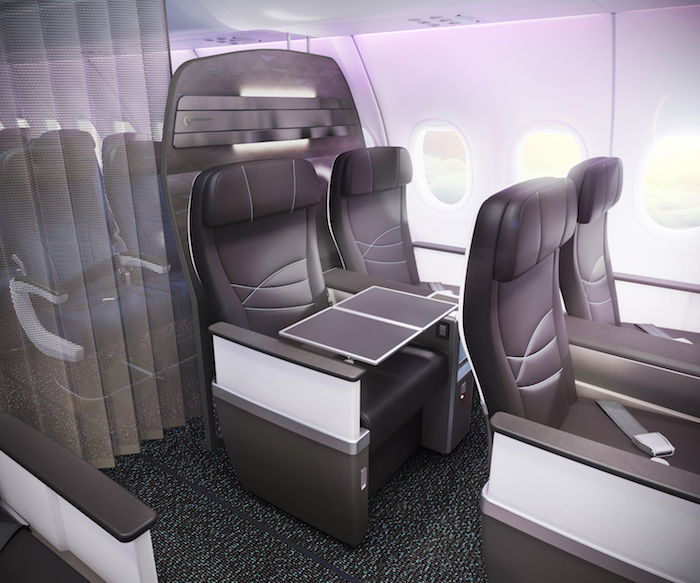 Now, in fairness, this configuration will only be used for flights to the west coast, so you won't see this product to New York, Sydney, etc. However, they previously flew the A330 to the west coast, so this does represent a significant product downgrade.
The economy cabin looks nice enough, especially given that they have 45 extra legroom seats.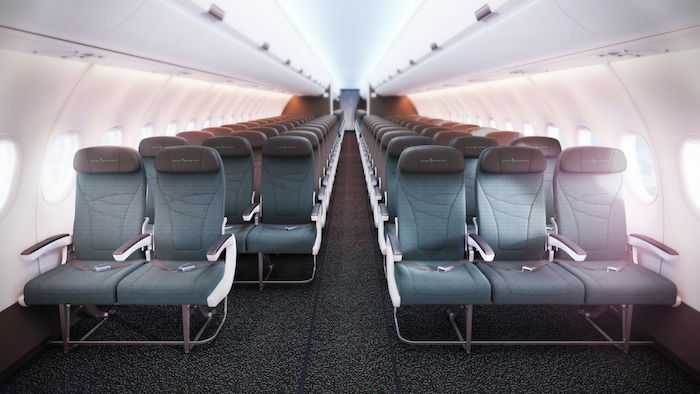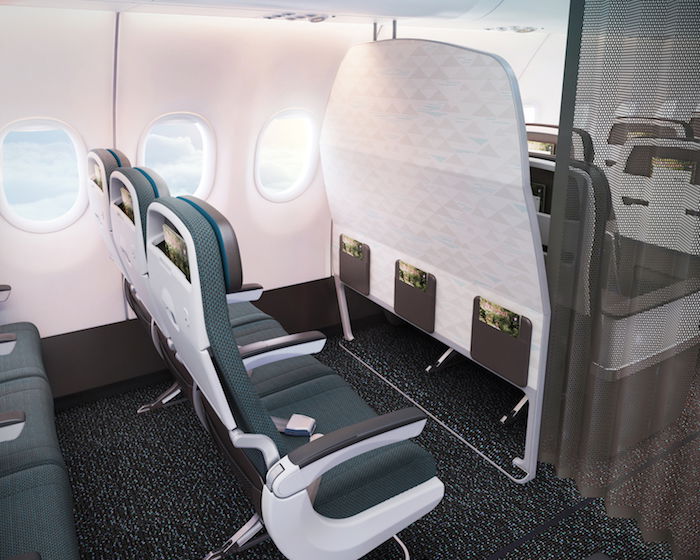 Bottom line
Hawaiian's A321neo aircraft will be worth avoiding once they're introduced. Whether in first class or economy, I'd much rather be on an A330. In first class the A330 product is much better, while in economy a 2-4-2 configuration is more comfortable than a 3-3 configuration, in my opinion.
Still, I don't blame Hawaiian for what they're doing here — they went with a pretty standard configuration, which makes perfect sense, since they couldn't really command much of a price premium for their flat bed product to Hawaii. Now they're more in line with what most of the competition is offering.