As most of you guys have probably ascertained by now, I just flew Hainan Airlines on their new route between Los Angeles and Changsha. I booked the route shortly after it was announced, as they had amazing ~$1,350 roundtrip business class fares.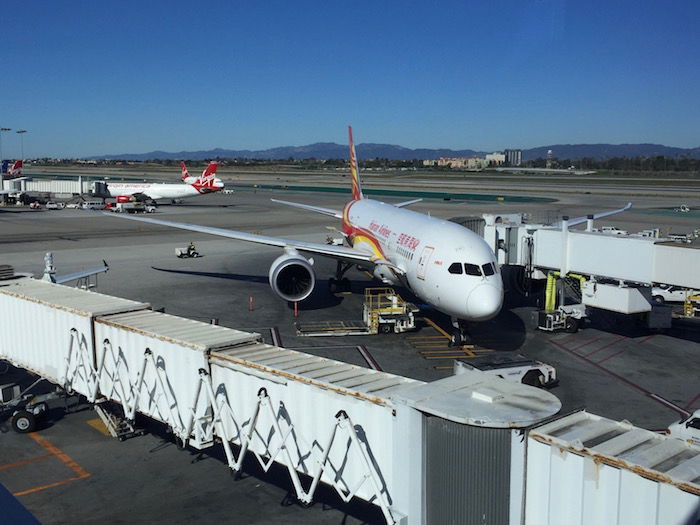 I'll begin publishing my full review starting this weekend (after I finish the report covering my trip to the Middle East), but in the meantime I figured I'd share my initial takeaways from the outbound flight. I've long been wanting to fly Hainan Airlines, especially now that they're a partner with Alaska Airlines Mileage Plan.
They're also a Skytrax 5-star airline, so did they achieve that with a generous donation, or earn it fair and square?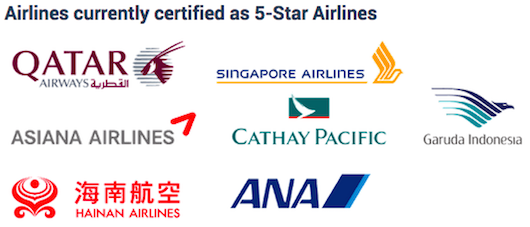 Here are my six initial thoughts about my Hainan Airlines flight, which was operated by a 787:
Disappointing seats
I often say "business class is all about the seat." Unfortunately in that category Hainan didn't impress. It's sort of sad, because Hainan has actually regressed with their hard product. Hainan has a fully flat staggered configuration on their A330s, which they use for their longhaul flights.
But then when they added 787s to their fleet, they decided to install fully flat forward facing business class seats, with a total of six seats per row. That's a pretty average product, especially for a 14 hour flight. What annoys me aren't even the seats as such, but rather there's no privacy partition between seats. Some airlines at least install a small "shield" between seats, so you feel like you have a bit of privacy.
The good news is that my flight was about half empty, so this is less of an issue when you have two seats to yourself. I probably wouldn't have been as happy if I had someone seated next to me, though.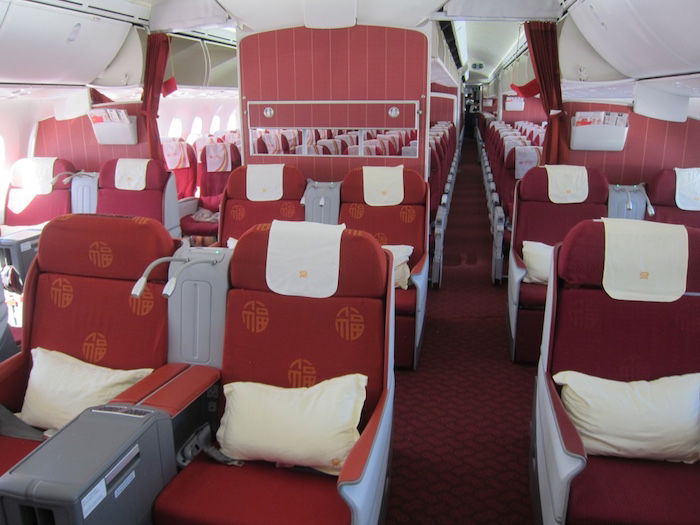 Extremely attentive service
This is the aspect of the flight which impressed me most. I've never been impressed by service on Chinese airlines. It's not a judgment on the culture, but rather that I don't speak their language, and I've found flight attendants on Chinese airlines to typically not have a good grasp of the English language. So that barrier can cause the service to feel indifferent.
The language barrier was still there on this flight, but the crew was so lovely. They were charming, attentive, and couldn't have been friendlier. A special shout out to purser Maria, who was a superstar. Despite the rough start to the flight, by the end of the flight I felt like I was almost friends with her.
Maria was just so sweet about everything. As she took meal orders the conversation went like this:
"How may I address you?"
"Ben, please."
"Okay Mr. Big Ben, I call you."
Every time I went to the lavatory one of the crew would open the door for me and close it from the outside. Throughout the 14 hour flight a crewmember was through the cabin at least once every 10-15 minutes to see if anyone wanted anything.
Maria had a great sense of humor as well. She asked me whether it was my first time to China. I explained I had been many times before, but never to Changsha, and never on Hainan Airlines. I figured I'd talk them up a bit, and said that I had heard they were a five star airline, and couldn't help but experience it myself.
Throughout the rest of the flight she'd constantly jokingly reference it. "How was your five star dinner? You like?" She was just so funny, charming, and awesome. I got the same general feeling from the rest of the crew, though not quite to the level of Maria.
Fantastic food
I've never been impressed by food on Chinese carriers, though Hainan's food was fantastic, whether eating Western or Asian. Each person was offered a breadbasket, the courses were well planned out, the presentation was great, etc.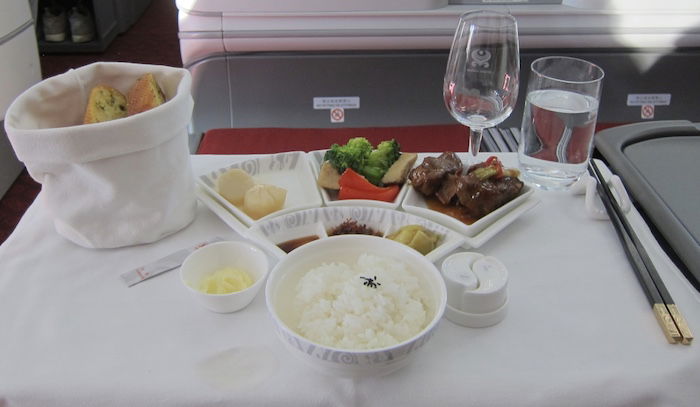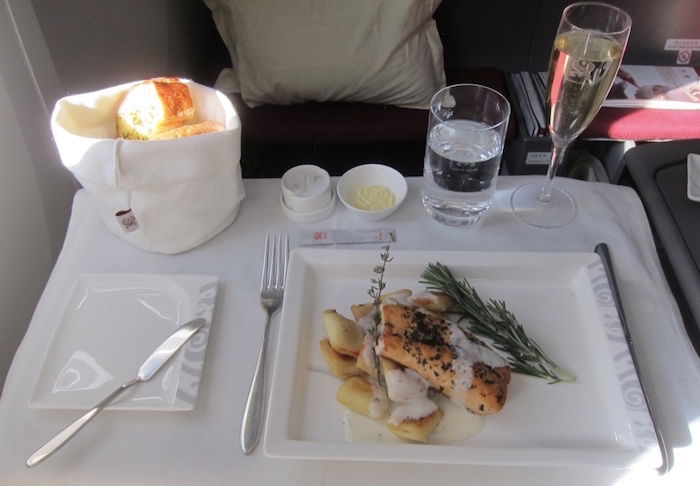 They even have cappuccinos in business class. When the crew saw me taking pictures of the cappuccinos, they made a game of coming up with a new cappuccino "design" every time I ordered one.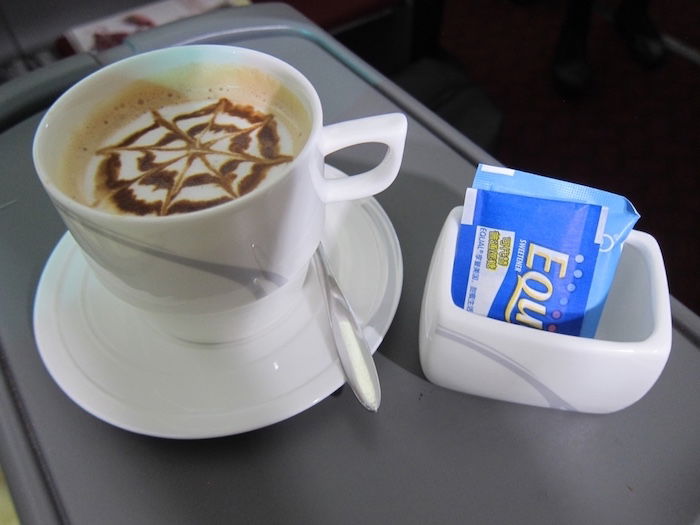 Great bedding
While I didn't love the seat as such, the bedding was fantastic. There was a sheet placed on the seat itself, two plush pillows, and possibly the best blanket I've ever had in business class. I was extremely impressed by that, and especially the attention to detail the flight attendant had when she made my bed.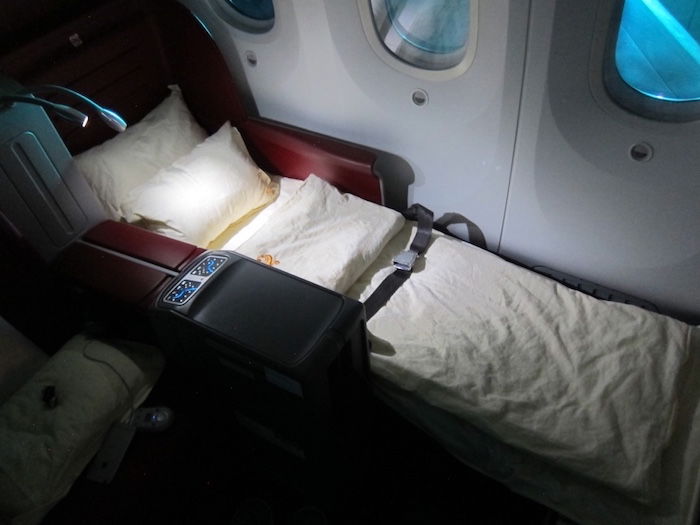 Tidy cabin
"Tidy" is never a word I've used to describe the cabins on Chinese airlines. Heck, that's true even in China Southern first class, where I was one of the only passengers.
This crew was incredible when it came to cabin cleanliness, possibly the best I've ever seen. Twice during the flight I saw one of the flight attendants walk through the cabin with gloves on, literally picking crumbs off the floor. Never in my life have I seen that before, on any airline.
The bathrooms were also extremely clean, to the point that the toilet paper "tip" was folded almost every time I visited the lavatory. That's something I've only ever seen in first class on some top carriers.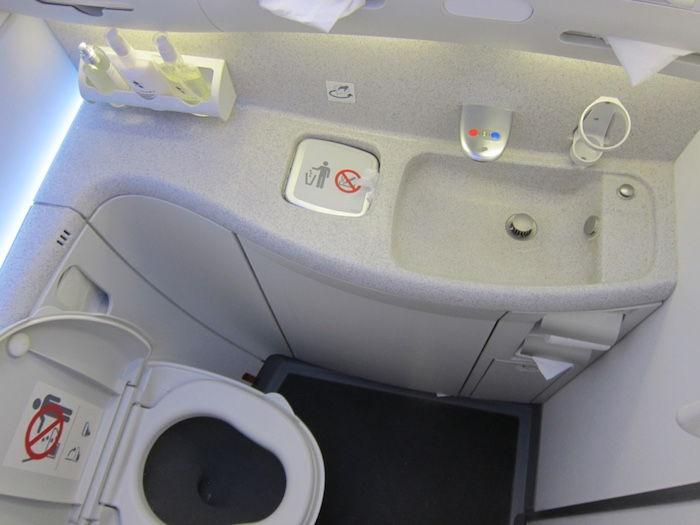 Interesting staffing process
Virtually all of Hainan's longhaul flights are operated out of Beijing, though China has a policy where only one Chinese airline can operate each route between the US and China.
That's why Hainan flies from Los Angeles to Changsha — there were already airlines flying from Los Angeles to Beijing, Guangzhou, Nanjing, Chengdu, and Shanghai, which sort of left slim pickings.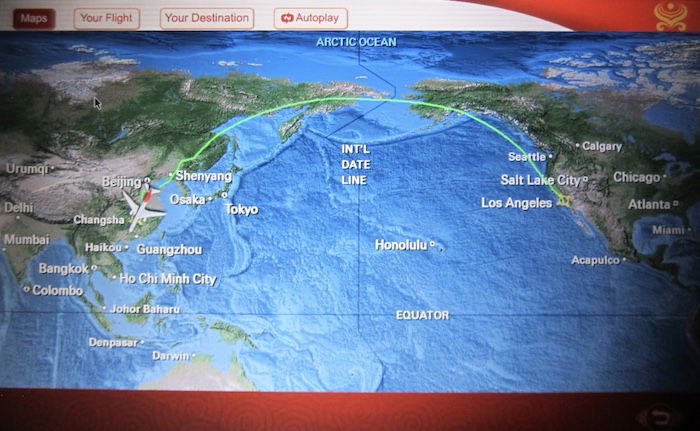 So I was curious, did Hainan hire crews especially for this flight, or did they transfer crews from other bases? As it turns out, the entire crew is Beijing based, so Hainan flies them as passengers from Beijing to Changsha, then they overnight, then they fly from Changsha to Los Angeles. Then on the return they connect the same day from Changsha to Beijing as passengers — that's a long day!
They seem to love this trip, though, since the flight is only two days a week, so they got to spend four nights in LA.
It's also interesting that the captain was as American as bad reality TV and divorce. Hainan Airlines has a lot of ex-pat pilots, so I was sort of amused to hear the captain's announcement shortly after boarding, after having real communication issues with the crew initially.
Bottom line
All things considered I was pleasantly surprised by Hainan Airlines. I actually wasn't expecting them to be better than the other Chinese airlines I've flown. But I thought the soft product was significantly better, from the food to the service (though that's based on one flight — let's see what the return is like!).
I am still disappointed by the hard product, though. I wish this route were operated by an A330 with the reverse herringbone seats, as that would be a significantly more comfortable ride.
How does this compare to what you were expecting from Hainan Airlines business class?