Cool, Hertz is doing something innovative for once…
Hertz invests in electric vehicles
It has today been announced that Hertz has ordered 100,000 Teslas, which will join the car rental giant's North America fleet by the end of 2022. With this order, electric vehicles will comprise more than 20% of Hertz's global car rental fleet (and presumably an even higher percentage of the North America fleet).
Furthermore, Hertz will be installing thousands of chargers throughout its location network, in addition to the 3,000 Tesla supercharging stations that renters will have access to. It's not yet known exactly how billing will work for supercharging — is Tesla giving Hertz renters some sort of a deal, or will customers be billed the standard price directly?
Beginning in early November 2021, customers will be able to rent a Tesla Model 3 at Hertz airport and neighborhood locations in major markets in the United States. Hertz is planning to "offer a premium and differentiated rental experience" for Teslas, including digitized guidance to educate customers, as well as an expedited booking process through the Hertz mobile app.
As Hertz interim CEO Mark Fields describes this development:
"Electric vehicles are now mainstream, and we've only just begun to see rising global demand and interest. The new Hertz is going to lead the way as a mobility company, starting with the largest EV rental fleet in North America and a commitment to grow our EV fleet and provide the best rental and recharging experience for leisure and business customers around the world."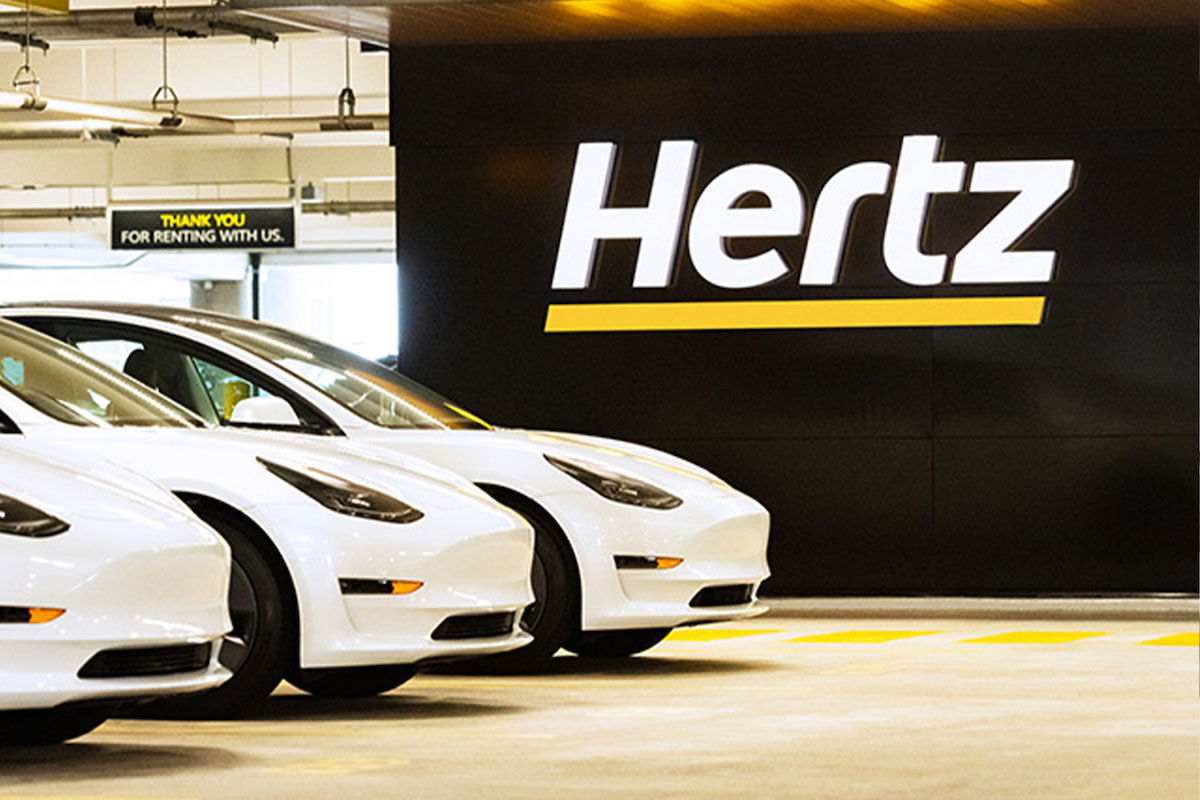 What a cool development, but…
Renting cars in the United States can be frustrating, and not particularly fun. In that sense, this is one of the most exciting developments we've seen to the industry in quite a while, and it seems like a win-win:
The cars offered by the major car rental companies often aren't great (to be polite), so a Tesla Model 3 would be a huge upgrade over that; in my opinion there's simply not another car in that price range (electric or gas) that performs as well as
One other benefit of renting a Tesla Model 3 is that you'll know exactly what you're going to get, so there's not the typical car rental roulette of having no clue what car you'll end up in
This is great promotion for Tesla, and the car manufacturer will likely get lots of new clients from this
Unfortunately Tesla is the only electric vehicle company where rentals like this are practical, thanks to Tesla's network of superchargers; renting an electric car without access to superchargers seems rather pointless to me
Only time will tell how much of a premium Hertz tries to charge for Tesla Model 3s. Hertz is buying a lot of these cars, so I imagine the pricing won't be too steep, since this will make up a good chunk of the overall available cars.
My one concern is regarding people getting into a Tesla for the first time. The car performs differently than most gas cars, from the autopilot, to the acceleration, to the regenerative braking. If first-time Tesla drivers can rent these without any sort of a crash course (no pun intended), I could see there being some issues. Could we see certain features locked for renters?
Bottom line
Hertz will be adding 100,000 Teslas to its fleet by late 2022, and that will make up about 20% of the rental car company's global fleet. This is a huge development, and should be great for renters, assuming the pricing isn't too steep.
This would probably cause me to rent with Hertz over a competitor (though I've also generally been quite happy with National).
What do you make of Hertz's investment in 100K Teslas?