Just over three years ago I wrote about how I really wanted to visit Greenland. Life got in the way of that happening (for whatever reason), though I'm happy I wrote about it, because it gave me a lot of planning inspiration for when the time did come.
Well, I've decided that 2020 is the year where I want to plan a summer visit Greenland, and Ford is excited about it as well. I wanted to share my general plan and then get feedback from you guys, because my intent is to finalize booking this trip this week.
The airline angle
Since this blog is largely about getting to destinations, let me first share my plans for flying to Greenland. There are two practical ways to fly to Greenland (assuming your transatlantic flight isn't diverting there):
Air Greenland offers up to two daily flights (in high season) between Copenhagen and Kangerlussuaq, which is the largest airport in Greenland; this flight is operated by an A330 with business class seats
Air Greenland offers up to 3x weekly flights between Keflavik, Iceland, and Nuuk, which is the capital of Greenland; this flight is operated by a Dash 8 (turboprop), and I'd argue that's probably the most interesting turboprop route in the world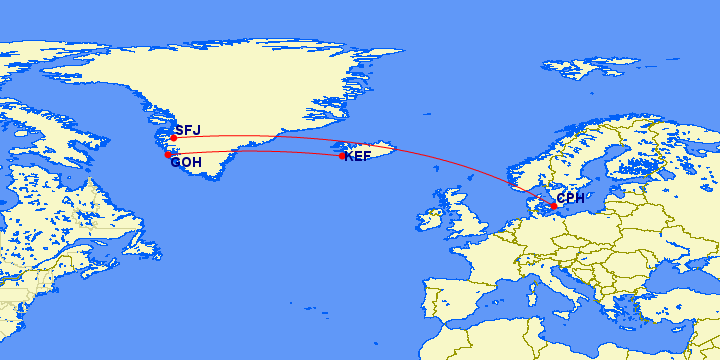 Air Greenland doesn't belong to any alliances, so we'd have to pay for a ticket. Our plan is to fly to & from Copenhagen, since we'll be in Europe anyway. Fares aren't cheap, but then again, nothing in Greenland is.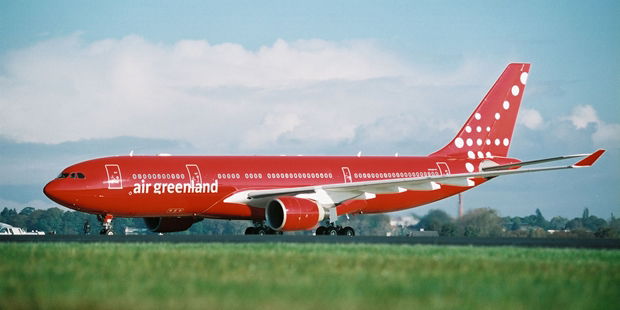 I can't even imagine how cool the views on these flights must be!
Why I'm so interested in Greenland
When it comes to travel, I'm much more into nature than cities. A vast majority of my most memorable trips in the past few years have been to nature destinations, whether we're talking about Bhutan, Easter Island, Big Sur, or Svalbard.
In particular, our visit to Svalbard was probably our most memorable, and being so far North in summer, with 24 hours of daylight, was unforgettable. I view Greenland as being a similar nature destination, and I'm even more excited because I have no real clue what to expect — it's not exactly a widely traveled to destination (at least relatively speaking).
Planning a trip to Greenland
Below I wanted to share my general plans for visiting Greenland, and I'm hoping that some of you who have been can chime in and either approve or veto my ideas. I'm basing my plans on the recommendations you guys provided last time I wrote about this, a few years ago.
Let me start by saying that:
Realistically we plan to "only" be on the ground in Greenland for about five days, as we're tagging this on to another trip
We can't completely disconnect, as we'll still be working (so we need to be places with decent Wi-Fi)
With that in mind, I'm leaning towards us splitting our time between Ilulissat and Nuuk, with the former apparently being the most beautiful, and the latter being the capital (and also beautiful).
Plans for Ilulissat
Ilulissat is essentially known for ice fjords and glaciers, which I suppose is the first thing that comes to mind anyway when you think of Greenland.
This is also where Hotel Arctic is located, which seems to be one of Greenland's better hotels (though it's most definitely more in the category of "nice enough" rather than "luxurious").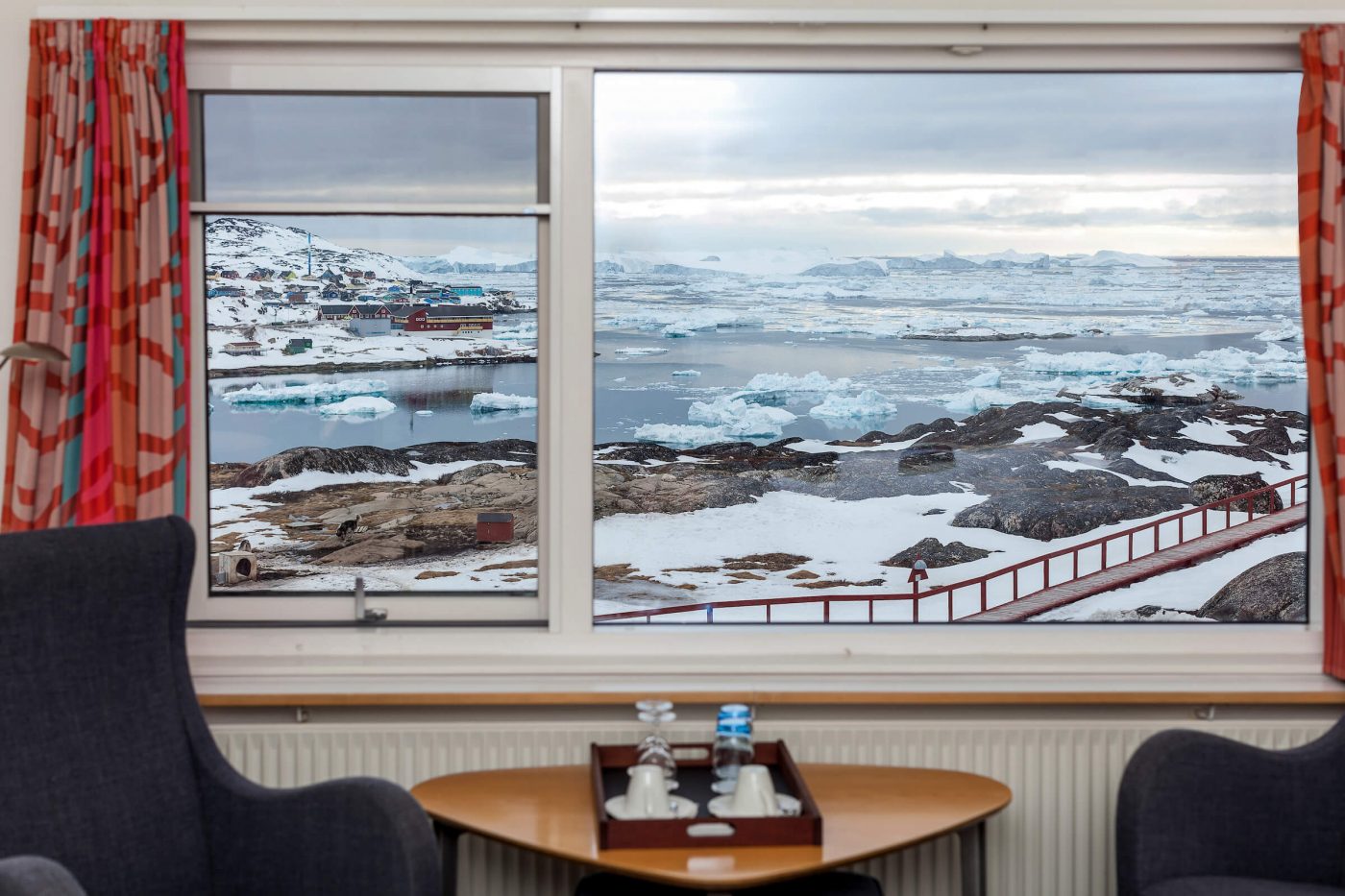 What confuses me a bit is that the property shows as sold out for almost the entire summer on the hotel's website, while it's readily available through most online travel agencies. I'd get if they sold some space to consolidators or tour groups, but it's puzzling for the space to show through all OTAs (where they're paying big commissions), and not directly, no?
I'm hoping I'm not misunderstanding anything here. So my plan was to spend three days here, because it seems like there are lots of great nature activities.
This requires adding on an internal flight, but you can book it as part of the itinerary from Copenhagen, and it only increases the fare marginally.

Plans for Nuuk
Nuuk seems to be the largest and most vibrant city in Greenland, though still only has ~18,000 residents. So our plan was to go here for two days, and both see what the city is like, and also enjoy the nature, as there seem to be lots of options to take cruises to icebergs, etc., from here.
Our plan here is to stay at Hotel Hans Egede, which seems to be the best lodging option.

We'd then return out of Nuuk back to Copenhagen, and similarly, it seems it doesn't increase the fare that much to include the connecting flight.

Other Greenland musings
A few other thoughts/questions for anyone who may have an opinion.
While we could easily add a stopover in Kangerlussuaq to our itinerary without it costing extra, it seems that most agree it's not necessarily worth a stop, if you're trying to be efficient? Or is it worth spending a day there?
Is there anywhere else in Greenland we need to visit? I've heard some stuff about Qaqortoq (I'm really not going to be able to pronounce anything here, am I?), but it is a bit of a trek to get to, so I'm not sure if it's a place we can't miss, or if it's worth it.
Lastly, while I totally understand why Greenland is so expensive, the flights between Ilulissat and Nuuk are crazy expensive. A one-way economy fare consistently costs $394.

Of course airfare pricing is never logical and airlines use married segment logic, but you've gotta love when adding a connecting flight within Greenland to a Copenhagen itinerary costs ~$30-50, while it's $394 if purchased separately.
Anyone know of a trick to get that added on at a more reasonable cost as part of an itinerary to & from Copenhagen, or is that just what you'll pay no matter what?
Bottom line
For a variety of reasons I've decided that this is the summer to finally visit Greenland, so I'm trying to finalize this trip. The above is what I'm leaning towards, and I'm very excited about both the airline aspect of this, as well as the destination. Ford and I loved Svalbard, so if this is half as cool, we'll be delighted.
I'd love some feedback on our planned itinerary for anyone who has been to Greenland (or who knows much about the destination). If time is limited, are Ilulissat and Nuuk the places to go (and then of course we would do day trips from there), and are the above the best lodging accommodations there? Or is there somewhere else we absolutely must visit?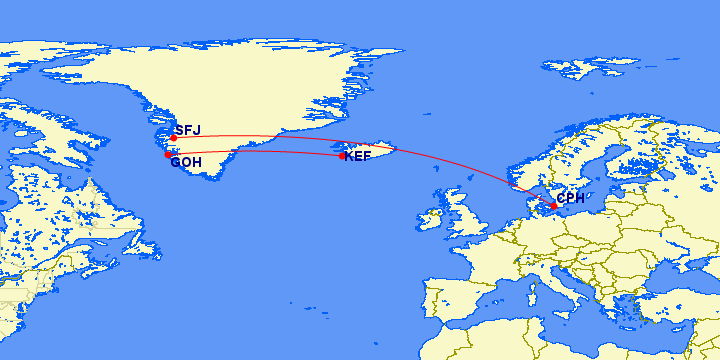 I'm so excited to finalize this and to share our experience there, so any further thoughts before we book this would be appreciated!