In the summer of 2024, Air Greenland will be launching what might just be one of the coolest airline routes ever, connecting Greenland to the Canadian Arctic. I first wrote about this last week, but the flight is now on sale, so I wanted to go over all the details (thanks to Ryan W for flagging this).
Air Greenland's Nuuk to Iqaluit route
Air Greenland will be adding a seasonal once weekly route between Nuuk, Greenland (GOH), and Iqaluit, Canada (YFB). The 513-mile flight will operate each Wednesday in the peak summer season in both directions, and Air Greenland will use a 37-seat De Havilland Dash 8-200 for this service.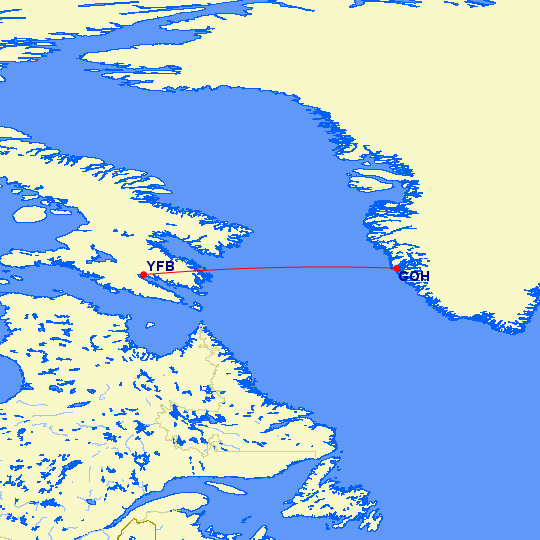 The flight will operate with the following schedule:
GL771 Nuuk to Iqaluit departing 1:45PM arriving 12:50PM
GL772 Iqaluit to Nuuk departing 1:50PM arriving 6:50PM
There's a three hour time difference between Nuuk and Iqaluit, so that's quite an interesting schedule, eh? The westbound flight is blocked at 2hr5min and the eastbound flight is blocked at 2hr. I was expecting fares would be higher given the type of service this is, but they start at around $230 (USD) one-way.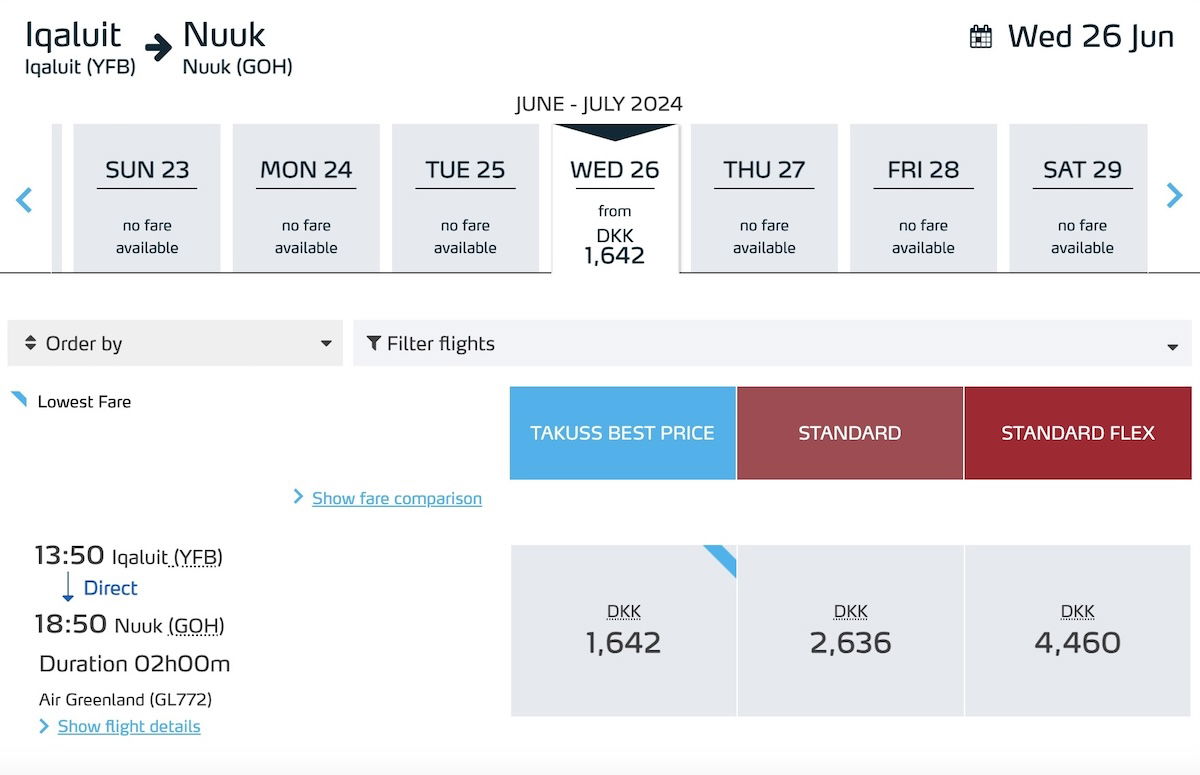 This route represents a resumption, as Air Greenland last served this market in 2014-2016. Here's how Air Greenland CEO Jacob Nitter Sørensen describes this service:
"We know that there is a great desire for closer cooperation between Nunavut and Greenland and to ensure dialogue, it is natural to open a route to our neighbours to the west. We believe that this will create an even stronger basis for supporting the many business, political and cultural ties that already exist."

"Our mission is to lift Greenland, and with the opening of the route to Iqaluit, we will greatly contribute to further opening up the country for cooperation with Inuit and neighbours to the west. It will be our fifth international route after Keflavik, Kastrup, Billund, Aalborg and now Iqaluit. The desire to visit each other in the Arctic region has increased since the last scheduled flight between the two capitals in 2014. We believe that the time and the local market are now right to resume the route."
Air Greenland will be partnering with Canadian North to offer same-day connections to Ottawa, and other destinations. Canadian North has a large route network through the Canadian Arctic, serving 27 destinations.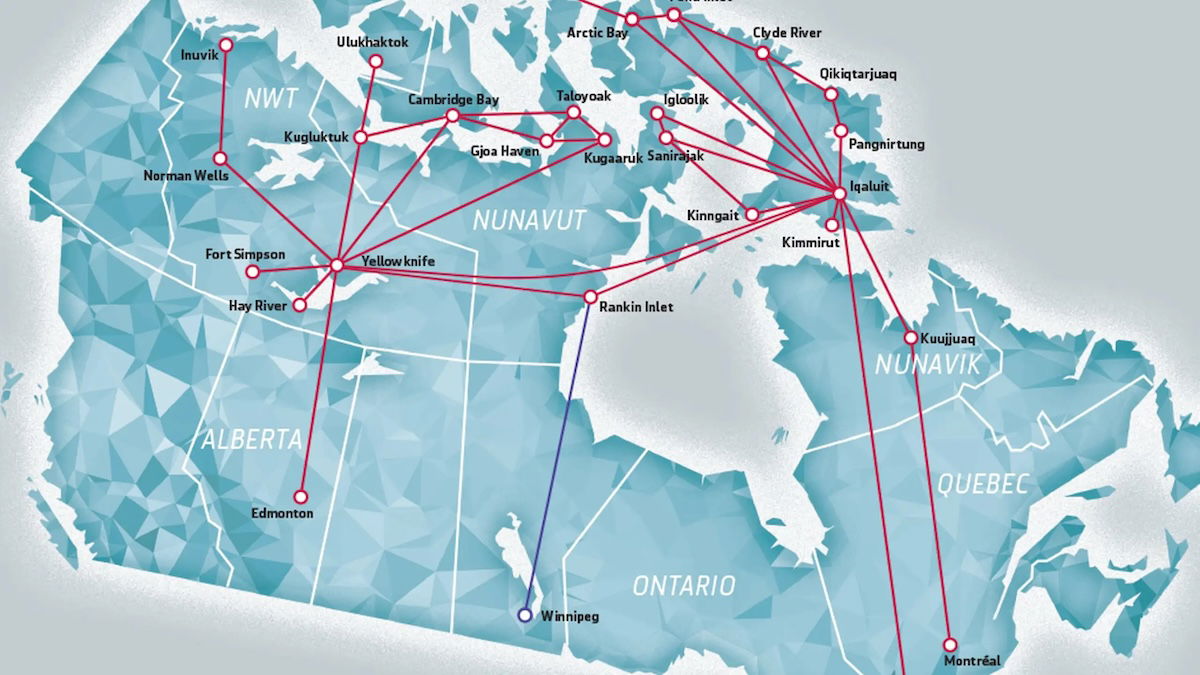 The logic for this new Air Greenland route
While the Canadian Arctic and Greenland are geographically very close to one another and also have some cultural similarities, historically there hasn't been much service between them. However, there has increasingly been talk of closer ties between the regions, given what they have in common.
In 2022, we saw an agreement signed between Nunavut and Greenland, intended to increase cooperation in the areas of culture, education, fishing, green energy, and improved mobility. Obviously this new service is a big part of that.
Even prior to that, back in 2020, Canadian North revealed its desire to launch this exact route as well. That never did end up happening, unfortunately, but now Air Greenland is stepping in.
This route is offering just 37 seats per direction per week, so this is a very low capacity route. Heck, over the course of the entire season, at most a few hundred people will take this flight. I'm curious what the passenger breakdown ends up being between those exclusively traveling between the two airports, those connecting to Ottawa, and those connecting to other destinations in North America.
From an aviation geek standpoint, I can't think of a much cooler flight than this, and I'd definitely be choosing a window seat on this service.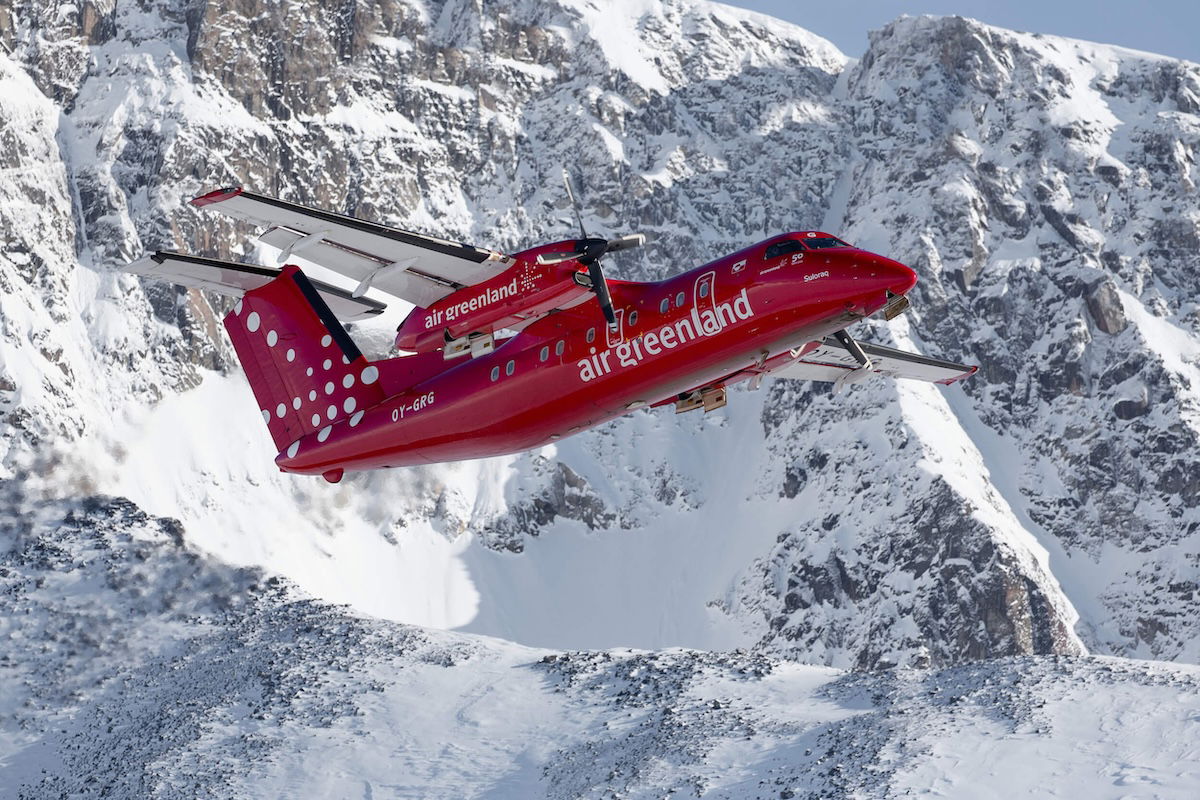 Bottom line
In the summer of 2024, Air Greenland will be launching a once weekly seasonal flight between Nuuk, Greenland, and Iqaluit, Canada. The flight will be operated by a Dash 8, with a capacity of just 37 seats. What a cool new flight, and it just reinforces how close Greenland is to Canada.
What do you make of Air Greenland's new route to Canada?