Update: I'm working on verifying firsthand, but for now I may hold off before transferring points. I'm verifying to make sure this is actually a 90% off promotion rather than them just saying you pay 90% of the price. If it's the latter, it's very poorly worded on their part.
Okay, this is possibly the best legitimate mileage deal I've seen in my entire life. Like, I actually can't come to terms with good of a deal this is, and feel like I must be missing something.
Garuda Indonesia first class is one of the best in the world. I recently flew them between London and Jakarta thanks to an excellent Black Friday sale, and was blown away by every aspect of the experience, including the incredible ground experience in London, the spectacular onboard experience on the 14 hour flight to Jakarta, and the arrival experience in Jakarta.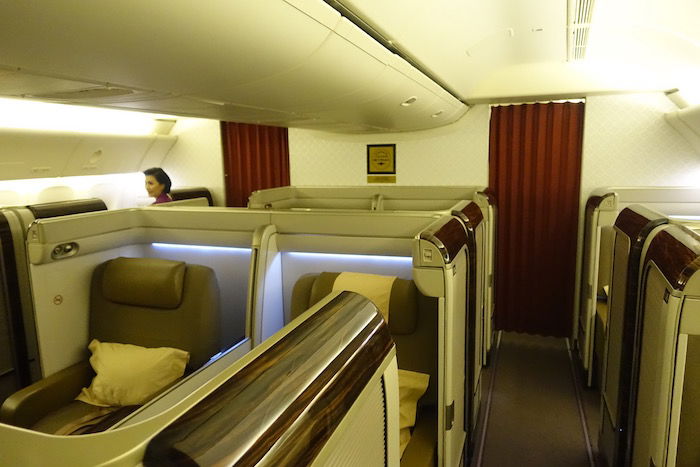 I thought the Black Friday sale was a good deal, though this is even better. As a matter of fact, it's shocking how generous this promotion is.
Get 90% off Garuda Indonesia award redemptions!
Garuda Indonesia's GarudaMiles program is offering a 90% discount on award tickets that are issued between December 22 and December 31, 2016, for travel between February 1 and May 31, 2017. They're calling it the best deal of the year, and I'd tend to agree. I'll take it a step further, and say it's the best mileage deal of the decade.
I hope that this is actually what they're intending, because it seems too good to be true. The only other thing I could think of is that they're referring to a 10% discount, but if so they badly botched how they phrased this, and I also wouldn't call it the "best deal of the year." I'm on the phone with Garuda Indonesia right now trying to figure that out, and will report back.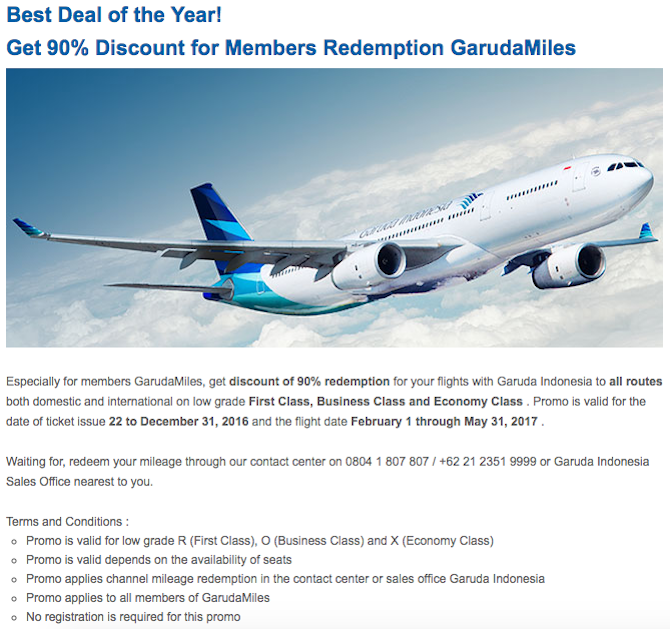 The basic terms of this promotion are as follows:
Promo is valid for low grade R (First Class), O (Business Class) and X (Economy Class)
Promo is valid depends on the availability of seats
Promo applies channel mileage redemption in the contact center or sales office Garuda Indonesia
Promo applies to all members of GarudaMiles
No registration is required for this promo
The other catch is that in order to take advantage of this promotion you have to book through Garuda Indonesia's call center, which can be reached at 0804 1 807 807 or +62 21 2351 9999. While you can nowadays book Garuda awards through their website, the discounted prices aren't showing there.
You can find Garuda Indonesia's award chart here.
To give a few examples, a one-way first class ticket from Jakarta to Tokyo ordinarily costs 90,000 miles, while a business class ticket would cost 63,000 miles.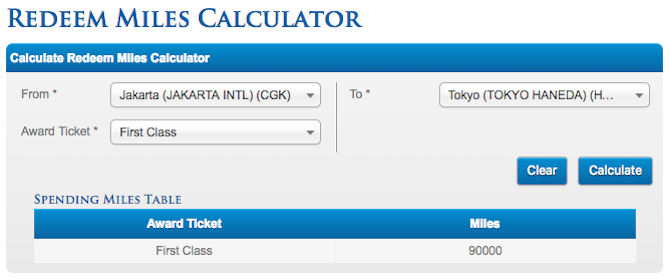 A one-way first class ticket from Jakarta to London ordinarily costs 190,000 miles, while a business class ticket would cost 63,000 miles.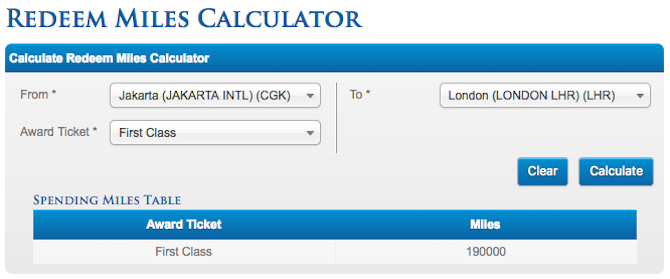 How to earn Garuda Indonesia miles
Garuda Indonesia is transfer partners with Citi ThankYou, so you can transfer those points to GarudaMiles, though transfers can take up to a couple of days.
Alternatively, GarudaMiles can be purchased directly from the airline at the rate of $30 per 1,000 miles, with a limit of 50,000 purchased miles per calendar year. This would be like paying $270 for enough miles for a one-way first class ticket from Jakarta to Tokyo, or $570 for enough miles for a one-way first class ticket from Jakarta to London.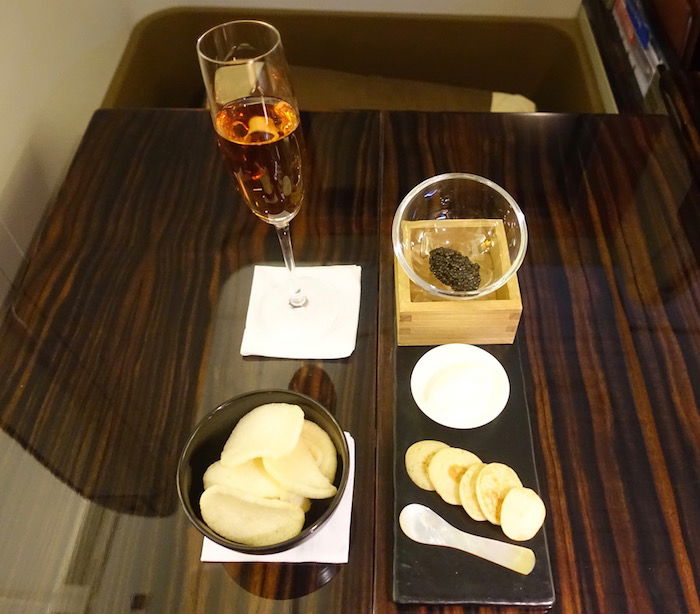 Bottom line
This is an amazing deal, one of the best I've ever seen. There don't seem to be any catches, though I'm in the process of calling and trying to verify firsthand. For now I'd recommend holding off before transferring miles and letting us verify everything is as it seems, and we'll be sure to report back.
This is potentially an amazing opportunity to try one of the world's best first class products!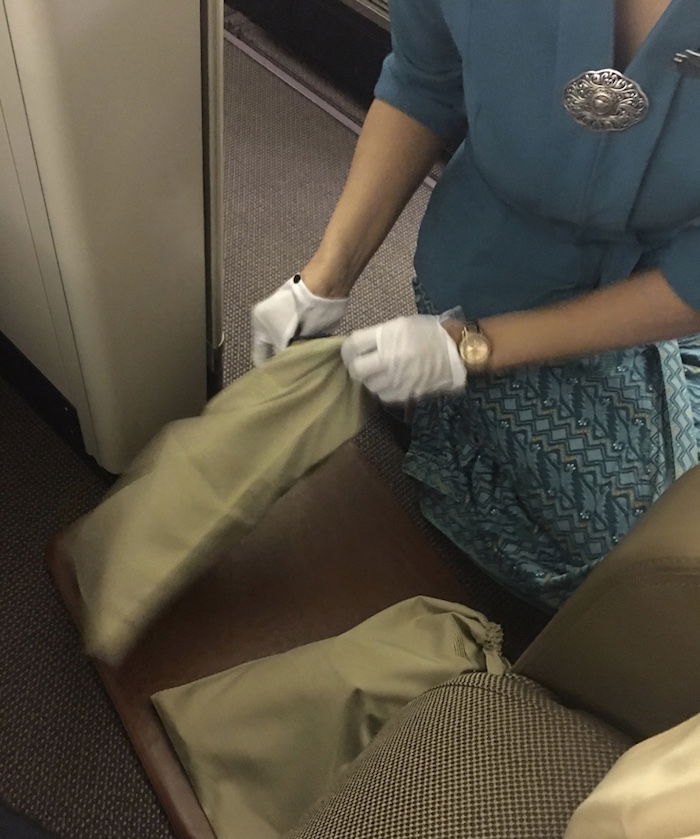 (Tip of the hat to Edy Sulistyo)