I rank Garuda Indonesia's first class as being one of the best in the world. Is the product on the cusp of being eliminated completely, though?
Garuda Indonesia only has two planes with first class
Garuda Indonesia has a fleet of 10 Boeing 777-300ERs, and this is the only aircraft type to feature first class. However, over the years the airline has greatly reduced the number of 777-300ERs with first class.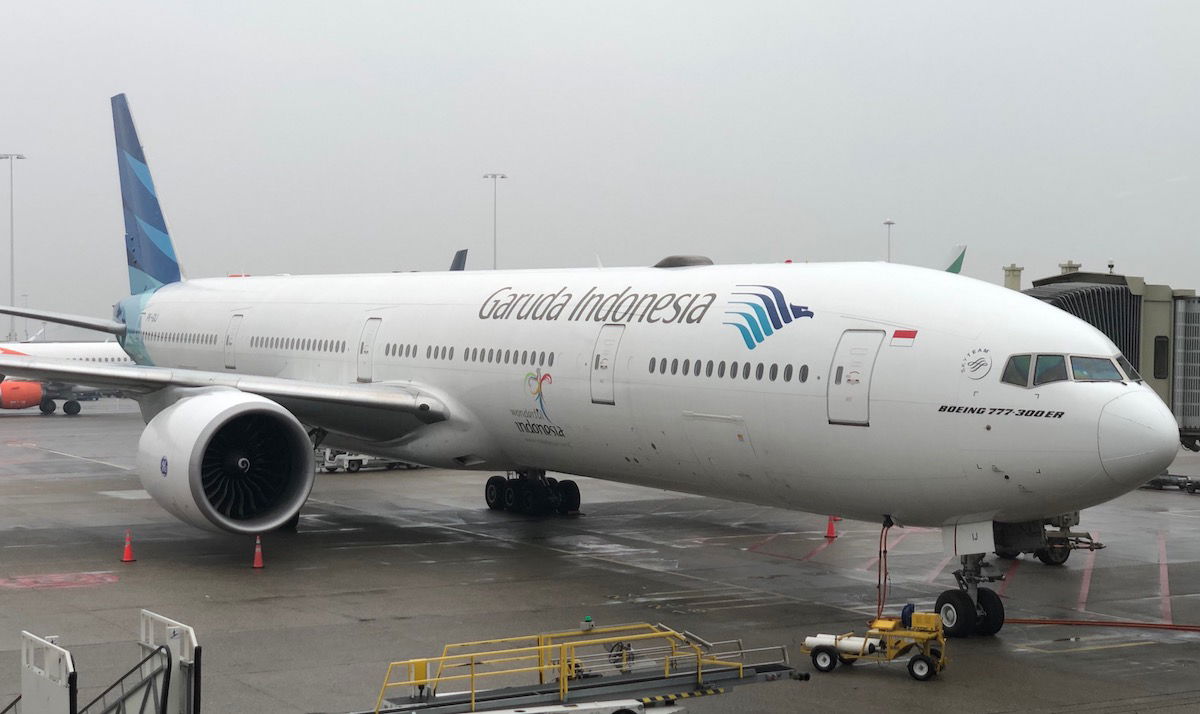 Garuda Indonesia 777-300ER
Initially eight of the 10 planes had first class, while now only two of the planes have first class. In other words, three quarters of the planes with first class have been retrofitted to remove first class.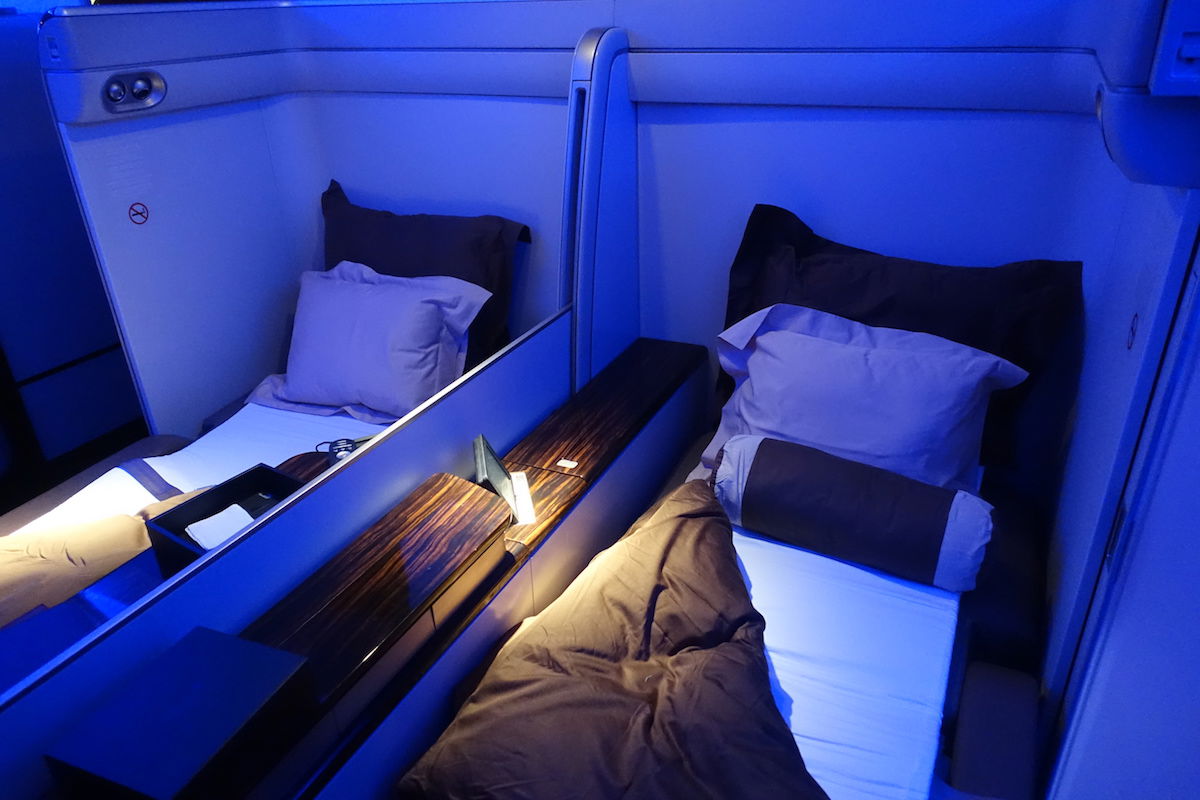 Garuda Indonesia first class
Indonesia's president takes over one of those two planes
PinterPoin notes that one of Garuda Indonesia's two 777-300ERs with first class is now being leased by the government of Indonesia as the presidential plane. Indonesia's president will use the plane to attend the ASEAN-US Summit 2020 in Las Vegas.
The plane has the registration code PK-GIG, and it's not yet known for how long the government will be leasing the plane. It seems like this isn't a one-off lease, though it's not known if the plane will operate Garuda Indonesia flights when the president isn't using it, or what.
For what it's worth, Indonesia's president otherwise uses a Boeing Business Jet, though obviously a 777 has significantly more range and capacity.
That means at this point Garuda Indonesia is down to a single 777-300ER with first class, and that plane flies exclusively between Bali and Tokyo.
It's probably a pretty good indication that there's not demand for first class when a carrier's only route with first class is also a leisure route…
Garuda Indonesia first class catering
Garuda Indonesia generally lacks a vision
While Garuda Indonesia has exceptionally friendly staff and a great onboard product, the company is so poorly run. They've gone through a countless number of leadership changes, with the most recent CEO having been fired in late 2019 for smuggling.
The problem is that with each new leader there's also a new strategy, except leadership usually changes before that vision can be executed. Garuda Indonesia's European route network is the perfect example of how dysfunctional the airline is, as I've never seen an airline change routes as often as Garuda Indonesia does.
Bottom line
While Garuda Indonesia continues to schedule first class on the Bali to Tokyo route, I can't help but feel like Garuda Indonesia's days of offering first class are limited.
75% of planes with first class have had the cabin removed, and one of the two remaining planes is being leased to the government. Add in the fact that the only route with first class is a leisure route, and I can't help but think that this is a product that may just be on the way out.
Do you think Garuda Indonesia will eliminate first class?