Oh, Garuda Indonesia. They have a great onboard product, but I have no clue what their management team is thinking. For the umpteenth time, Garuda Indonesia has modified their European route network.
Garuda Indonesia Adjusts Amsterdam Flights
Garuda Indonesia only has two destinations in Europe — Amsterdam and London. Understandably Amsterdam is a big market for them, not only since it's a SkyTeam hub, but also give the ties between the Netherlands and Indonesia.
Garuda Indonesia currently operates a 6x weekly nonstop flight between Jakarta and Amsterdam using a Boeing 777-300ER.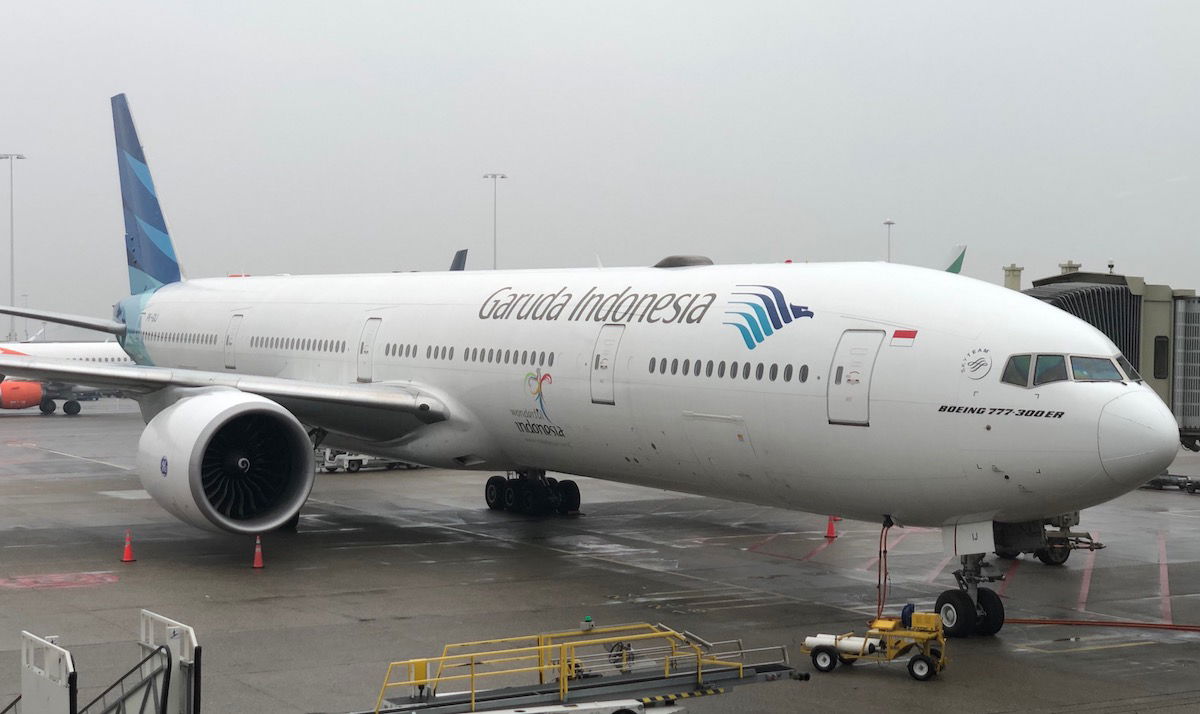 Garuda Indonesia 777-300ER
However, the airline has revealed that they'll be adjusting this as of next week. The airline will be downgrading the plane they use for the route, they'll be halving frequencies, and they'll be changing up the route altogether.
As of October 1, 2019, Garuda Indonesia will instead operate the following flight 3x weekly with an A330-200:
GA88 Bali to Medan departing 8:25PM arriving 11:15PM
GA88 Medan to Amsterdam departing 11:55PM arriving 7:50AM (+1 day)
GA89 Amsterdam to Medan departing 12:05PM arriving 6:25AM (+1 day)
GA89 Medan to Bali departing 7:05AM arriving 11:05AM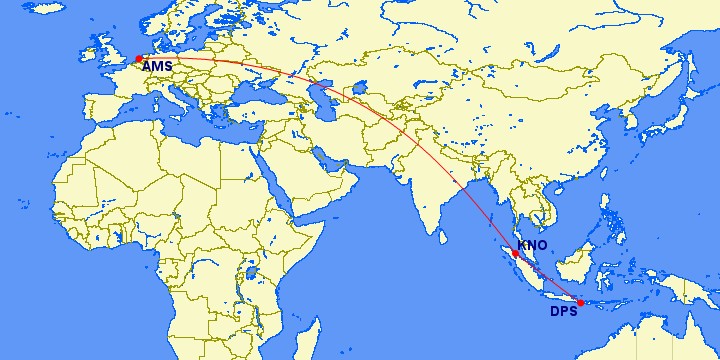 So yeah, this is extreme:
They're going from 6x weekly flights to 3x weekly flights
They're going from a 394 seat 777-300ER to a 222 seat A330-200; overall weekly capacity in each direction decreases from 2,364 seats to 666 seats, so they're reducing capacity by nearly 75%
In business class they're going from fully flat seats with direct aisle access to angled seats in a 2-2-2 configuration
Unless you're traveling to Medan, you're looking at a one stop routing to Bali, or a one stop routing to Jakarta, which doesn't give them much of a competitive advantage (and if you're going to Jakarta, that domestic flight will most likely be on a 737)

Garuda Indonesia's 777-300ER business class
Garuda Indonesia Already Changed London Flights
Garuda Indonesia's changes to their Amsterdam flight follow them making an endless number of changes to their London flight. I recently wrote about the sheer number of changes they've made to their London service, which is truly bizarre (I won't cover it here, so check out the previous post).
As of July, Garuda Indonesia's London flight also operates via Medan. That flight is operated by an A330-200 3x weekly with the following schedule:
GA86 Bali to Medan departing 9:15AM arriving 11:40AM
GA86 Medan to London departing 12:40PM arriving 8:00PM
GA87 London to Medan departing 9:45PM arriving 4:25PM (+1 day)
GA87 Medan to Bali departing 5:25PM arriving 10:00PM
As of October 29, 2019, Gaurda Indonesia will use an A330-900neo for the route. They're just about to take delivery of their first such plane, as they have 14 on order. The good news is that the A330-900neo will have fully flat business class seats with direct aisle access, though the airline hasn't yet revealed exactly what we should expect onboard.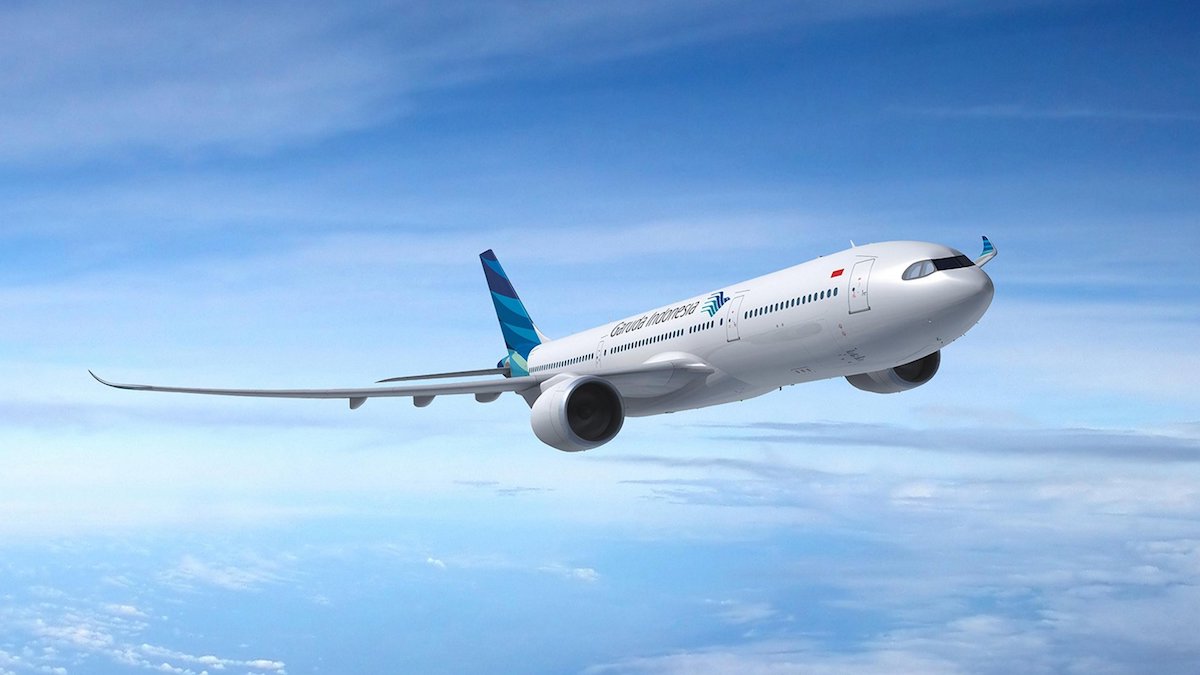 Garuda Indonesia A330-900neo
As the airline takes delivery of more A330-900neos, I would guess that the Amsterdam route will also eventually get the plane.
Bottom Line
Garuda Indonesia is significantly reducing capacity to Europe — to Amsterdam we're seeing nearly a 75% cut in capacity. Furthermore, both London and Amsterdam flights are now operating via Medan, with the final destination being Bali rather than Jakarta.
All of this just puzzles me. I trust that the nonstop flights from Europe to Jakarta weren't profitable. Therefore I understand their desire to operate a smaller plane, and that requires going via somewhere else, since they can't fly nonstop from Bali or Jakarta.
However, by essentially introducing one-stop service between Europe and Bali/Jakarta, they no longer have any sort of competitive advantage over other airlines. Never mind the fact that premium travelers will go out of their way to avoid them on the A330-200, given that they have angled seats in business class.
What do you make of Garuda Indonesia's new Medan strategy for Europe?