Garuda Indonesia has been undergoing a major restructuring, and as part of that the airline is looking at significantly cutting its fleet. One aircraft retirement in particular stands out, and could spell the end of first class for Garuda Indonesia (which seemed inevitable even pre-pandemic).
Garuda Indonesia could retire entire 777 fleet
Garuda Indonesia plans to significantly scale back its fleet, and there's a document circulating about the carrier's fleet plan starting in 2022. The plan calls for Garuda Indonesia's long haul fleet to be significantly scaled back, including:
Retiring all 10 Boeing 777-300ER aircraft
Retiring all seven Airbus A330-200 aircraft
Retiring 10 of 17 Airbus A330-300 aircraft
Canceling an order for 13 Airbus A330-900neo aircraft, leaving Garuda Indonesia with three of these planes, and Citilink with two of these planes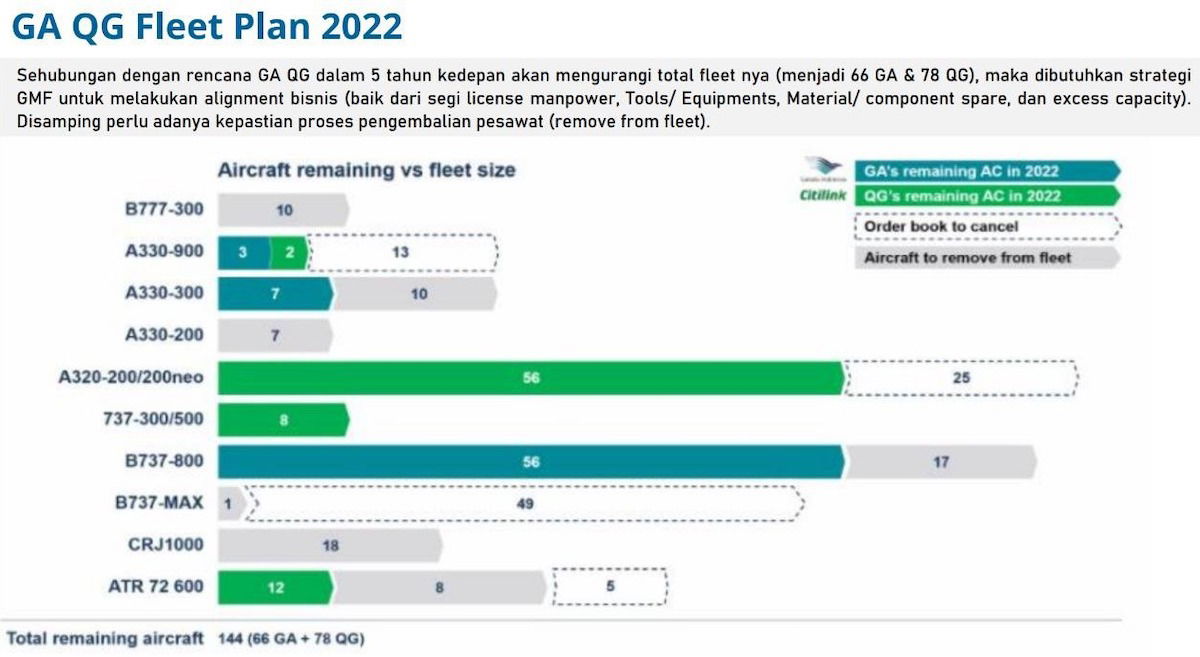 If Garuda Indonesia moves forward with this plan, suffice to say that this would have massive implications for the carrier's long haul route network. Garuda Indonesia's long haul fleet would consist of just three Airbus A330-900neos and seven Airbus A330-300s.
If that were the case, the airline would have to greatly cut back its network to Australia, Europe, and even within Asia, since most of the longer flights within Asia are operated by wide body aircraft.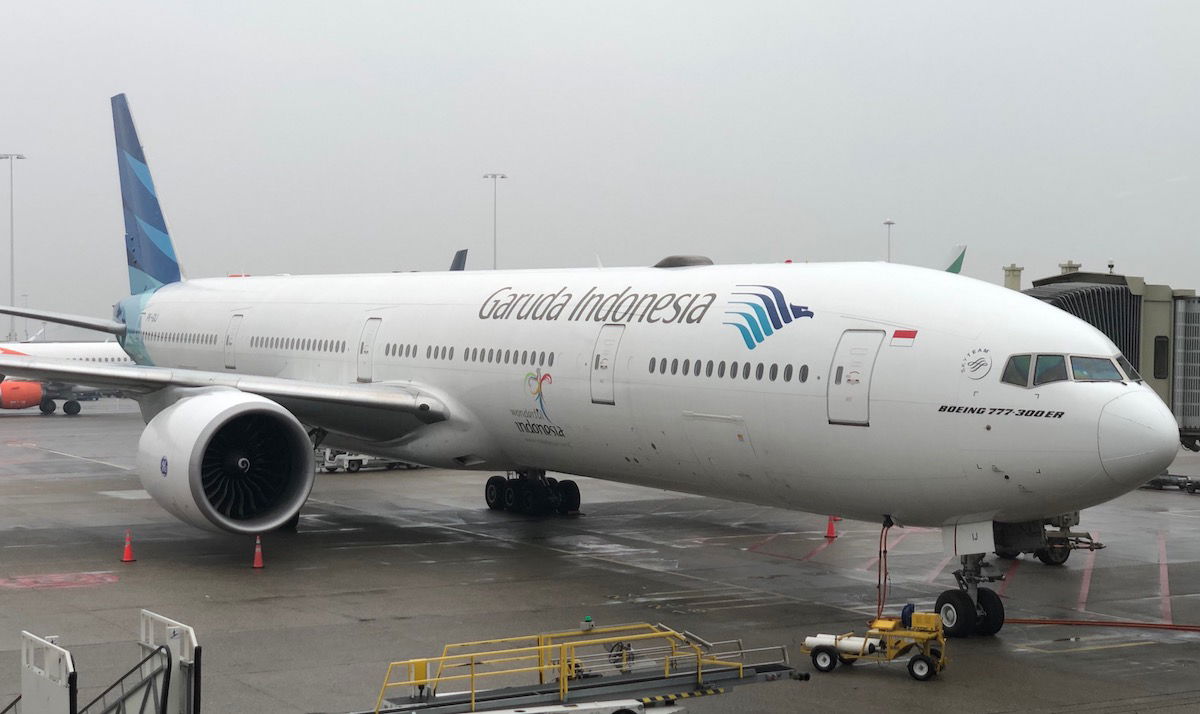 This would be the end of Garuda Indonesia's first class
If Garuda Indonesia were to retire its entire Boeing 777 fleet, this would also spell the end of the carrier's first class product. Garuda Indonesia's first class is phenomenal, and I rank it as the world's fourth best first class product.
Even pre-pandemic there had been rumors of Garuda Indonesia discontinuing first class. Back in the day, eight of Garuda Indonesia's 10 Boeing 777s featured a first class cabin. However, over time the number of planes with the product decreased. In early 2020, Garuda Indonesia was down to just two 777s with first class, as many planes had been reconfigured to remove the cabin.
As you can see, Garuda Indonesia eliminating first class altogether just seems like the logical progression at this point.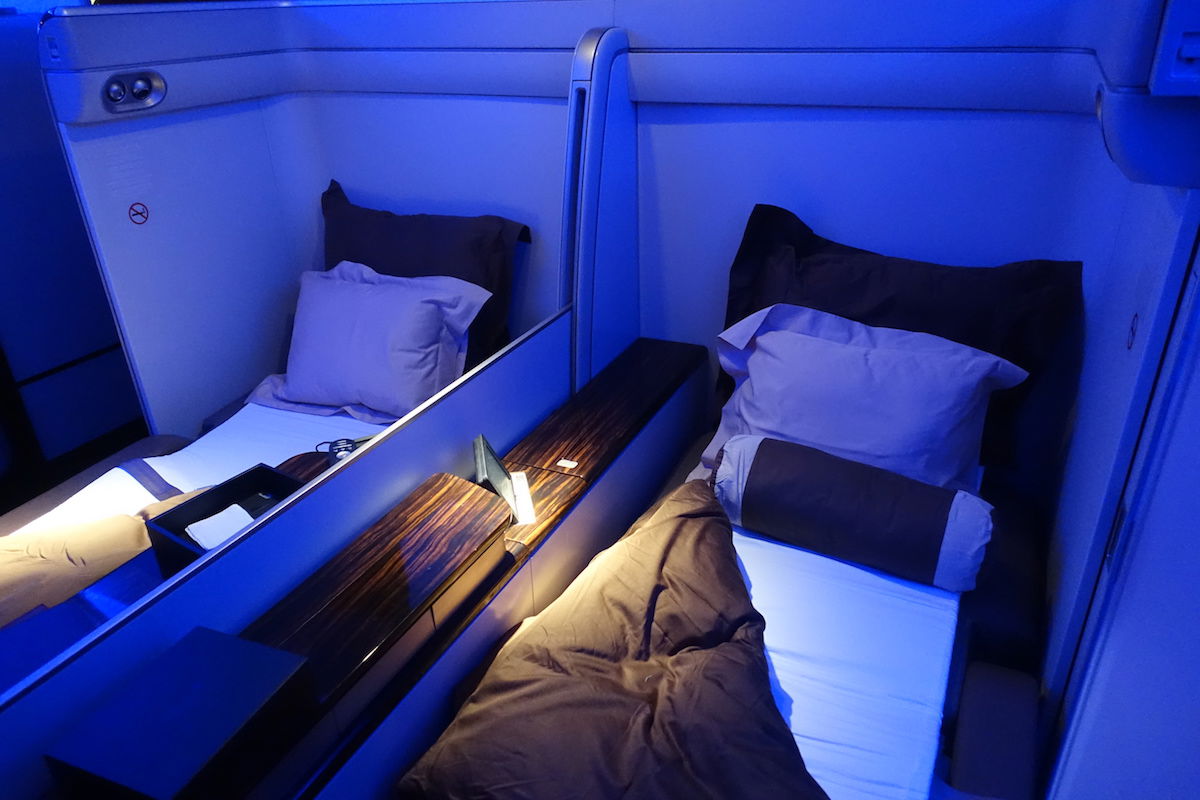 Bottom line
Garuda Indonesia is undergoing a restructuring, and plans on shrinking significantly. We've now learned more specifically about the Indonesian flag carrier's plans for shrinking. This seems to include retiring all 777s, all A330-200s, and canceling most A330-900neo orders.
If Garuda Indonesia does in fact retire all 10 of its 777s, that will also mean the end of first class at the airline, which would be a shame, though also not unexpected.
What do you make of Garuda Indonesia's plans to shrink its fleet?
(Tip of the hat to PinterPoin)