Different airlines have taken different approaches to taking care of customers in light of current circumstances. Here in the US some airlines have stood out positively (American), while others haven't (United).
However, perhaps the worst airline with all of this has been Frontier. On the plus side, the airline has just launched a new initiative which I'd say is pretty creative, and which I'd love to see more airlines consider.
Frontier Airlines' awful 90 day rebooking policy
Frontier Airlines has by far the worst rebooking policy among US airlines for those who have had to cancel their travel resulting from COVID-19.
Frontier Airlines is requiring customers to rebook future travel within 90 days of cancellation, and travel has to be completed by November 9, 2020.
Giving customers just 90 days to rebook is rather ridiculous, when you consider the amount of uncertainty at the moment.
Frontier Airlines offering to convert vouchers into miles
Frontier Airlines is now emailing customers to give them the opportunity to convert vouchers into miles. Here's how the airline describes the initiative:
Frontier would like to thank you for your patience during this challenging and unprecedented time. You recently cancelled your flight with us and we know that you may still have concerns about when you will want to fly again.

To make things easier for you and to show our appreciation for your patience, we would like to offer you the opportunity to exchange your travel credit for Frontier Miles. If you join FRONTIER Miles for free and accept this offer these miles would be available to use for at least six months and beyond if you make any purchases with Frontier.
Andrew B shares that he has a $168 credit that expires in mid-June (since he cancelled a Frontier ticket in mid-March), and he is being offered 60,000 Frontier miles if he chooses to give up the voucher.
There are a few things to keep in mind when it comes to redeeming Frontier miles:
You need to accrue some Frontier miles at least every six months, or else your miles expire
Frontier has redemption fees — $15 if you book 21-179 days out, $50 if you book 7-20 days out, and $75 if you book less than seven days before departure
Frontier is all about ancillaries, so expect to pay for everything, from carry-ons, to checked bags, to seat assignments
Frontier Airlines does have an award chart, but they only publish the minimum number of miles required for each type of award: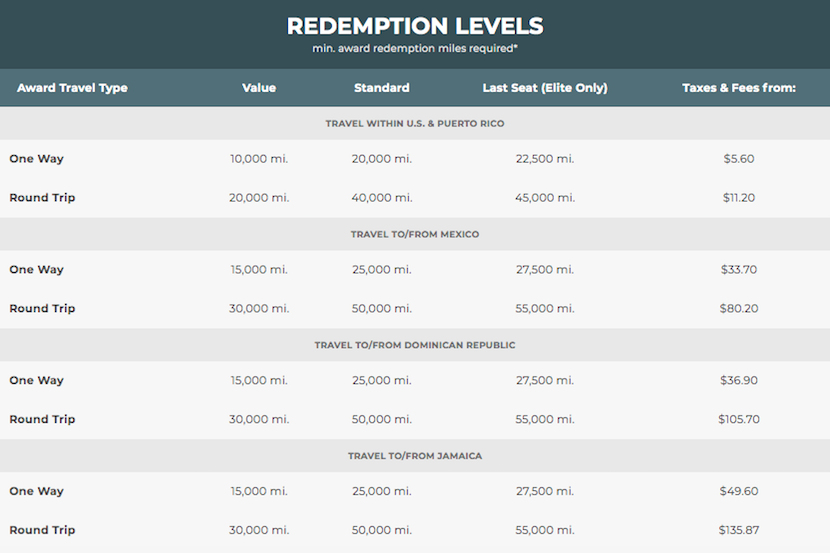 In some cases the redemption value here is really good, like when you can book a $169 ticket for a total of 10,000 miles plus ~$20 in taxes and fees.


However, in other cases the value isn't nearly as good.
Bottom line
All things considered I'm not a fan of how Frontier has handled flight changes, giving people only 90 days to rebook travel.
However, on the surface I think the ability to convert vouchers into miles at a pretty decent ratio is an interesting opportunity, if nothing else. If you know what you're doing, this could be a good value.
However, it's also not something everyone should take advantage of. It's pretty clear to me what Frontier is doing here, and it's pretty smart from their perspective:
They're taking the entire ticket amount, including ancillaries and everything else, and converting it into miles
While that could be a good deal, chances are when you redeem miles you're still going to pay quite a bit for the redemption fee, and on bags, seat assignments, and more
This is a way for them to make sure they get additional revenue from people when they rebook
Personally I'd love to see one of the "big three" US carriers offer the ability to convert vouchers into miles given the current situation, and I'd definitely consider taking advantage of it if the rate is right.
What do you make of Frontier's offer to convert vouchers into miles?