Update: Following widespread criticism of Frontier Airlines' new practice, the airline has discontinued this fee. As a Frontier Airlines spokesperson explains:
"Frontier Airlines has made the decision to rescind its Covid Recovery Charge of $1.59 per passenger per segment that was implemented in May. The charge, which was included in the airline's total promoted fare versus an add-on fee, was meant to provide transparency and delineate what portion of the fare was going toward Covid-related business recovery, including repayment of a CARES Act loan from the U.S. Government. However, to avoid misinterpretation, the airline will discontinue the practice of breaking out this category within its overall promoted fares."
That explanation is bogus, if you ask me, especially somehow connecting this to CARES Act loan repayment. If the airline is breaking down every little cost in its fares, why isn't there a separate fee associated with labor costs, aircraft financing etc., which are much bigger expenses for the carrier?
Below you can find the original, unedited post, from June 22, 2021.
---
Is this a new low for airline fees?
Frontier Airlines' new "Covid Recovery Charge"
Denver-based ultra low cost carrier Frontier Airlines is known for charging a lot of ancillary fees, though a fee recently added to tickets is likely to be more controversial than most. Frontier Airlines has added a "Covid Recovery Charge" to the cost of all tickets.
Here's how Frontier Airlines describes this new fee:
Covid Recovery Charge: The Covid Recovery Charge offsets added costs to Frontier due to implementing Covid-19 related measures, such as increased sanitation and cleaning onboard the aircraft and in the airport, shields at the ticket counters and gate areas, and personal protective equipment for employees.
You'll see this new fee reflected in ticket costs. It would appear to me that the "Covid Recovery Charge" is a percentage of the "Carrier Interface Charge" (somewhere around 7%). That's because when the "Carrier Interface Charge" doubles, so does the "Covid Recovery Charge" (and that's not linked to the base cost of airfare).

Is this fee reasonable, or totally ridiculous?
Ultra low cost carriers earn much of their revenue through ancillary fees. However, in this case we're not talking about a fee for a voluntary service, but rather something to be tacked onto all tickets.
I have a few thoughts about Frontier Airlines' new coronavirus surcharge.
First of all, the timing seems odd. Frontier Airlines is now going to start charging customers for shields at ticket counters, and for masks for employees? Shouldn't those fees have been added over a year ago? Furthermore, this fee applies even for travel well into next year, when these precautions may no longer be necessary.
Clearly Frontier Airlines is charging this now because the domestic airline industry has recovered so much, and Frontier knows it can get away with this, rather than because the airline is actually newly incurring these costs now.
There's an irony to Frontier Airlines hitting its customers with a coronavirus recovery fee, when taxpayers have funded tens of billions of dollars worth of coronavirus-related bailouts for airlines (including for Frontier Airlines). That's a nice way for Frontier Airlines to thank taxpayers, eh?
If it's consolation, I suspect that in many cases airfare on Frontier Airlines hasn't actually gone up with this fee, but rather the airline has moved pricing around. One motive for having these higher fees is that fees aren't taxed the same way as airfare, so there's a tax benefit to the airline.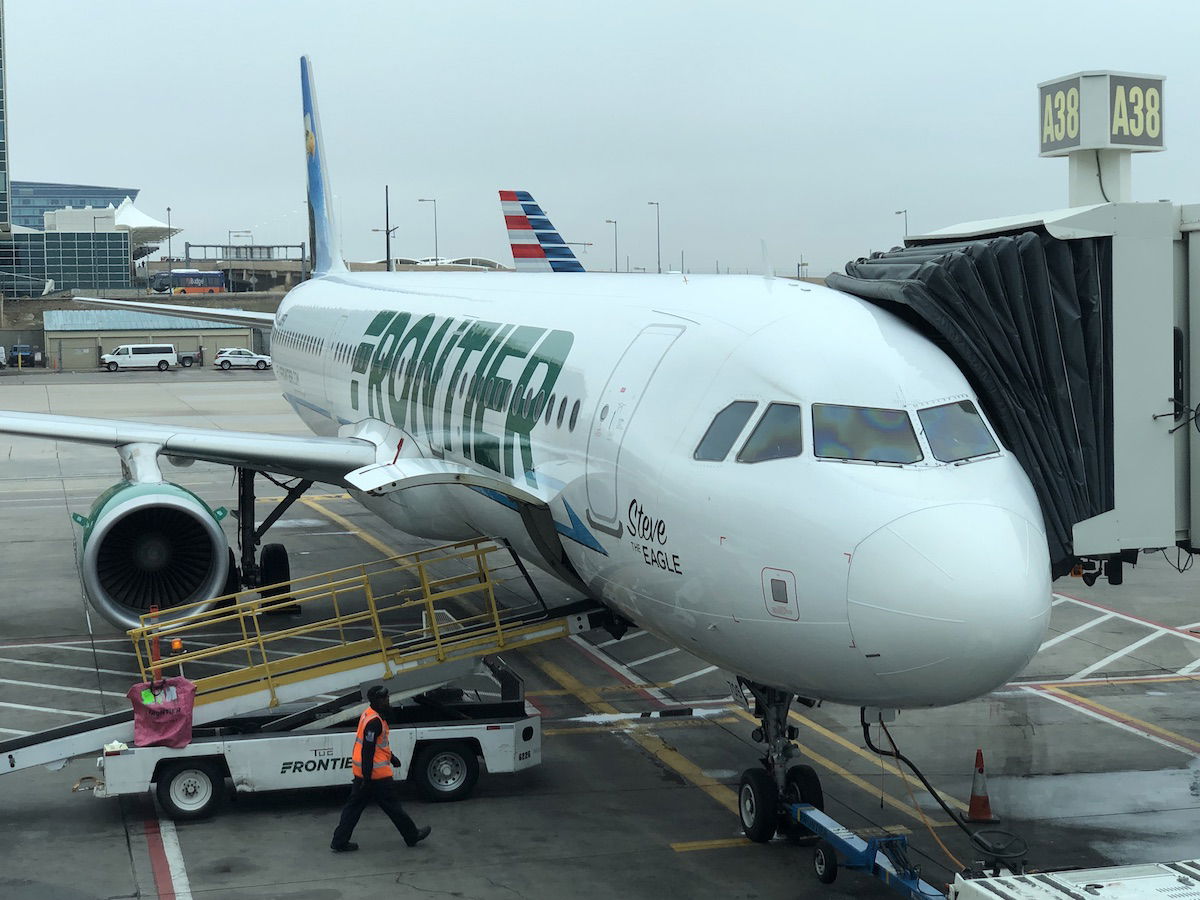 Bottom line
Frontier Airlines has added a "Covid Recovery Charge" to flights, intended to cover the cost of coronavirus-related precautions, from enhanced cleaning, to plexiglass shields at gates and check-in, to masks for employees.
Clearly this is a money-grab from Frontier Airlines, and the airline is doing this because it knows it can get away with it. This is pretty low, if you ask me, especially after the coronavirus-related support that airlines in the United States received from the government.
What do you make of Frontier Airlines' new coronavirus fees?