Alaska Airlines has brought back its lucrative promotion to convert ticket credits into Mileage Plan miles. This promotion was first offered about a month ago, and is now being offered once again.
Generate Mileage Plan miles for one cent each
Alaska Airlines is offering an incentive to Mileage Plan members who have wallet balances (this is where credit goes from unused tickets):
Members can convert wallet credit into Mileage Plan miles, at the rate of one cent per mile; for example, a $100 wallet credit can be converted into 10,000 Mileage Plan miles
Members are able to exchange their wallet balance into miles in increments of 25%, 50%, 75%, or 100% of the current wallet balance
This promotion is valid through 11:59PM PT on Friday, November 13, 2020
Any Mileage Plan member with a wallet balance can follow this link to take advantage of the offer
This is based on whatever wallet balance you had as of November 3, 2020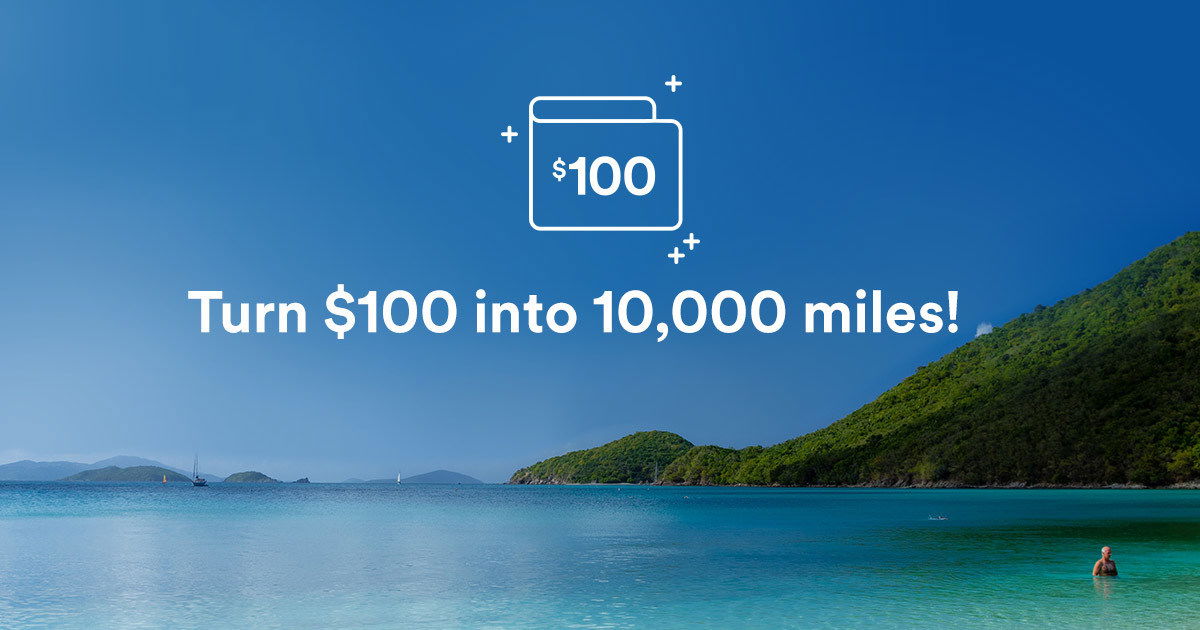 "Buying" Mileage Plan miles for one cent each is amazing
Suffice to say that being able to generate Mileage Plan miles for one cent each is a phenomenal deal. On a per-mile basis I value Alaska Mileage Plan miles more than any other airline mileage currency.
When Mileage Plan has a promotion on purchasing miles, costs are typically in the range of 1.7-2.1 cents per mile, so this is significantly lower than that.
If you are eligible for this promotion I'd highly recommend taking advantage of this. Obviously there's some risk here, though:
Even so, one cent per Mileage Plan is so far below my valuation of Alaska miles that this is a risk I'd be willing to take.
Unfortunately you can't get creative here… or can you?
I'm sure when many people first heard of this opportunity they wondered if they could buy an Alaska Airlines ticket now, convert it into wallet funds, and then take advantage of this promotion.
As I mentioned when writing about the terms above, unfortunately this only applies to wallet funds as of November 3. In other words, they're specifically excluding ticket purchases during the promotion, or even in the couple of days leading up to the promotion.
I'm sure some people may be thinking the same thing I'm thinking now:
This is the second time this promotion is being offered
Is it worth speculatively buying tickets now in hopes of this promotion being offered again a month from now? If it's being offered twice, surely it could also be offered three times, no?
At the end of the day it's probably not worth the risk. It could be the promotion isn't offered again, and it could also be that next time there's a promotion the conversion rate is different.
But I'd be lying if I didn't say that I'm tempted…
Bottom line
Alaska Airlines isn't the first airline to allow program members to convert unused ticket credits into frequent flyer miles (we've seen this from Air Canada, Frontier, Southwest, and more). However, this is by far the best value we've seen from any airline, in my opinion.
If you do have any wallet funds with Alaska, then I'd recommend taking advantage of it. Unfortunately wallet funds generated during the promotion aren't eligible, or else I'd guess that Alaska would see a lot of ticket sales right about now. 😉
If you have any credits with Alaska Airlines, do you plan on taking advantage of this promo?