One of the goals of the Gulf carriers is to develop the infrastructure of their home countries and put them on the map. One has to wonder where Doha would be without Qatar Airways, or where Dubai would be without Emirates. While these cities are known for being global hubs, the airlines are increasingly making an effort to have you actually visit, rather than just connect.
Last May Qatar Airways introduced a new program called +Qatar, where passengers traveling on Qatar Airways in all cabins can get a 96 hour Qatar visa at no cost (though in the meantime Qatar has rolled out visa-free entry for 80 nationalities), one free night of hotel, and more.
The program has been available continuously since it was introduced, though they've only extended the expiration of the program by several months at a time. Up until now, the stopover program was supposed to expire at the end of 2018. The good news is that it has now been extended.
The +Qatar hotel stopover program has now been extended for bookings through January 31, 2019, and for stays through April 30, 2019. I would imagine it will be extended beyond that once again, but you never know.
So while the booking window has for now only been extended by a month, the period during which you can stay has been extended by several months.
Through this offer you can get one night for free, and pay just $50 for the second night. The type of hotel you're eligible for depends on the type of fare you book. Economy passengers are eligible for premium hotels (Holiday Inn, Radisson Blu, etc.), while business and first class passengers are eligible for luxury hotels (Four Seasons, Ritz-Carlton, St. Regis, etc.).
This is open to those who have layovers of at least 12 hours, and you need to be on a ticket issued by Qatar Airways to qualify (so a partner award ticket wouldn't qualify, for example).
Last year I wrote about my experience booking a hotel through this program, which was surprisingly straightforward. My stay at the Westin Doha was pleasant, and the process was seamless. At check-in I was just asked to forward my email confirmation from Qatar Airways and provide my boarding passes, and I was given a free room for my one night stay.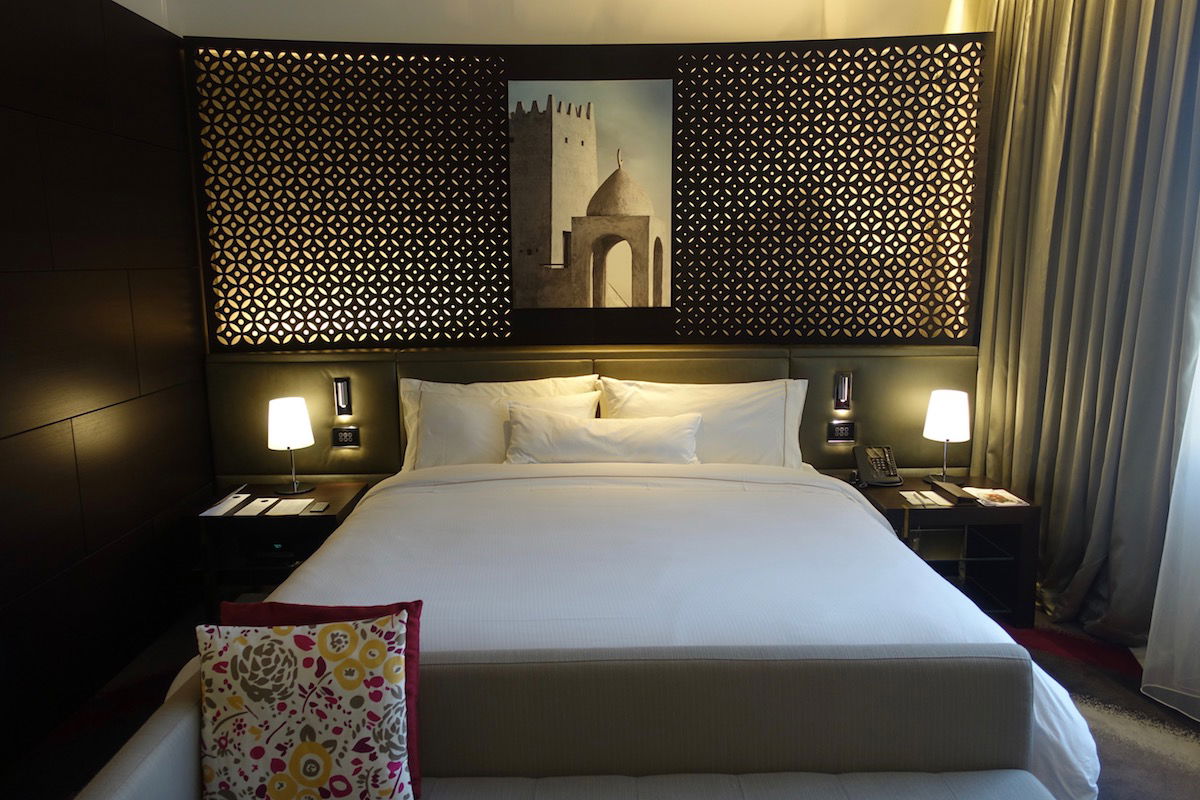 The room I received at the Westin Doha
The only thing I'd note here is that while Qatar Airways lists all kinds of "luxury hotels," in reality most of them are almost never available, so even if you're in first class, don't expect to stay at the Four Seasons or St. Regis using this program.
Here are the basic terms associated with the +Qatar program:
All bookings are verified by our specialist team, and may automatically be cancel if they have not met all terms and conditions.
Our special +Qatar offer is a hotel offer which does not include transfers to/from airport. Feel free to pre-book your transfers to make your arrival smooth and easy.
Booking validity: until 31 January 2019.
Stay Validity: must be completed on or before 30 April 2019.
The +Qatar offer is only valid for Qatar Airways confirmed ticket holders with a minimum transit time of 12 hours in Doha.
The +Qatar offer is only valid for Qatar Airways E-ticket numbers starting with "157" and this is required to be entered at the payment page.
The +Qatar offer is only valid for a maximum of one booking per E-ticket number. NB. Conjunction tickets are considered part of the one original ticket.
All +Qatar hotel bookings are subject to availability.
The +Qatar offer is NOT applicable for codeshare flights (outbound and/or inbound).
The +Qatar offer is NOT valid for passengers where Doha is their first departure point or final destination.
A valid visa is required to enter the country. Nationals from a total of 80 countries can now take advantage of visa-free entry into Qatar. Entry into Qatar will be at the discretion of the immigration authorities. Discover Qatar is not responsible for the decision taken by the immigration authorities.
Check-in dates at hotel must match flight arrival date in Doha.
By making this booking you have accepted all terms and conditions which apply to the +Qatar offer, in addition to conditions which may apply to the specific hotels, tours and services.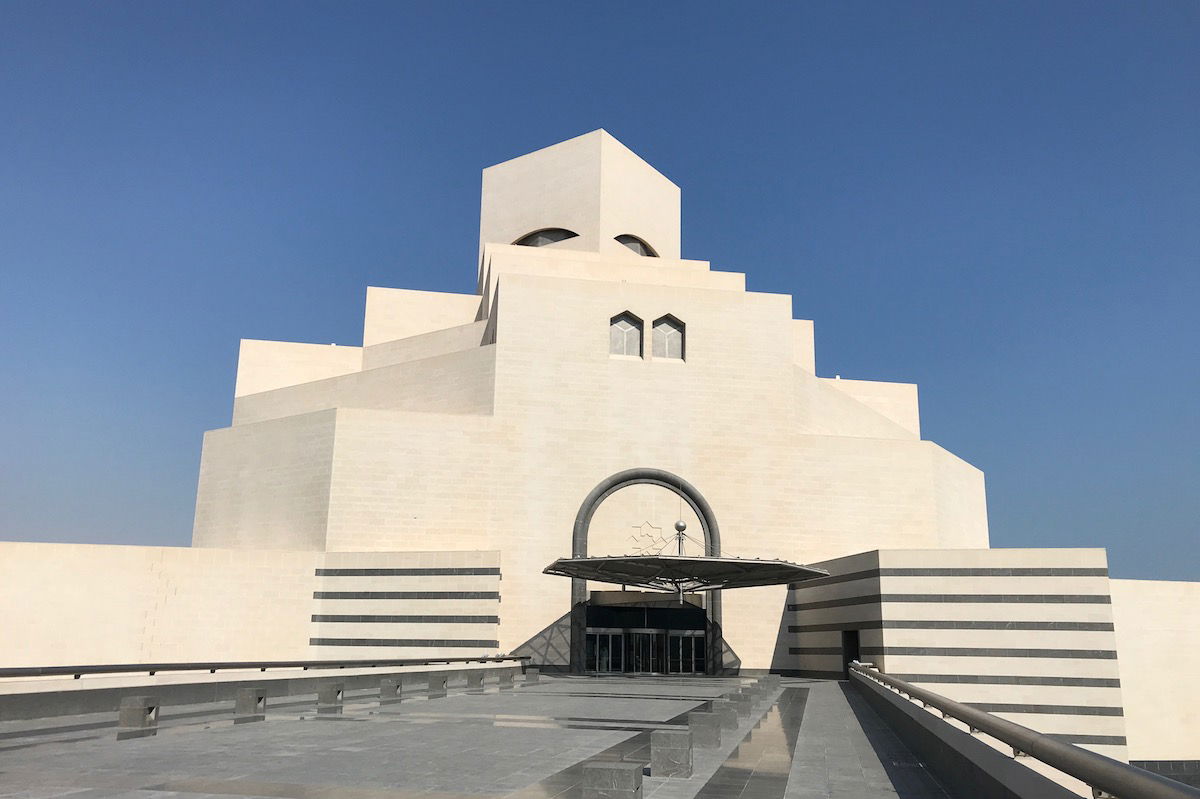 Museum of Islamic Art, Doha
Bottom line
At this point I think it's safe to say that this feature is here to stay. Qatar Airways already publishes exceptional fares in many markets, and has the world's best business class. So to get a free hotel on a Doha stopover is just the icing on the cake.
(Tip of the hat to @DPoolAU)