Yesterday was a big day for America and the world, as it became widely decided that we now have President-Elect Joe Biden and Vice President-Elect Kamala Harris. Rather hilariously that only slightly eclipsed the second biggest news story, which involves the Four Seasons Philadelphia. 😉
For those of you who have been on another planet for the past 24 hours, why is everyone talking about the Four Seasons Philadelphia? Here's what you need to know…
Press conference at Four Seasons… Total Landscaping
Yesterday morning, President Trump's legal team was supposed to have a press conference in Philadelphia to talk about how he really won the election, etc. So President Trump Tweeted the following:
Lawyers Press Conference at Four Seasons, Philadelphia. 11:00 A.M.
That Tweet was quickly deleted, to clarify that the event was actually being held at Four Seasons Total Landscaping in Philadelphia.
The Four Seasons Hotel even had to take to Twitter to clarify that the press conference wasn't happening at the hotel.
Say what? Yes, they were having a press conference at a landscaping business 11 miles from the Four Seasons Hotel, in a not particularly central location. A landscaping store that's next to Fantasy Island (Adult) Book Store, and across from Delaware Cremation Center.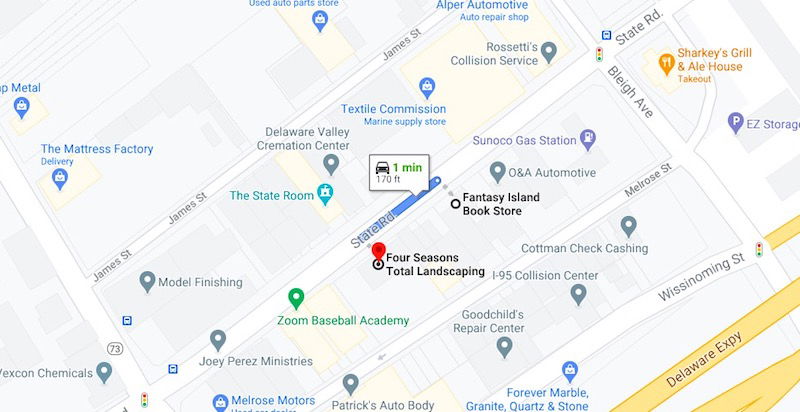 Also, below is the satellite view of the landscaping business, just so you can fully appreciate it.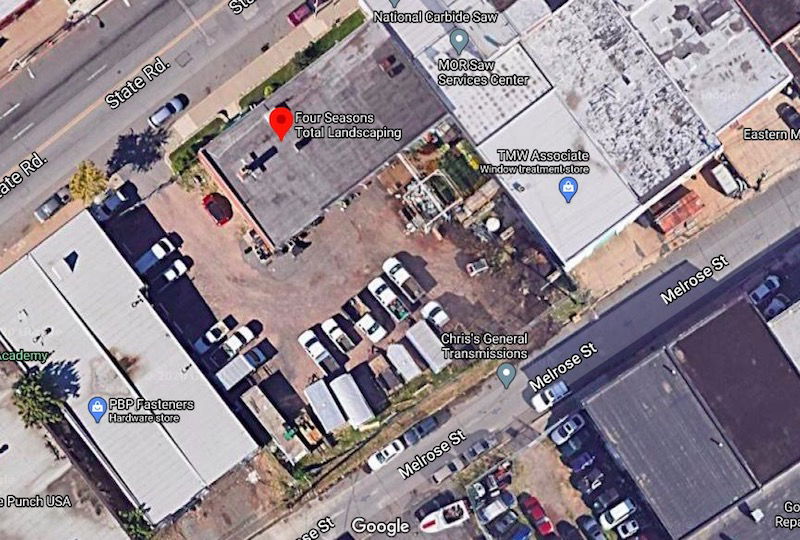 And sure enough, they went with it. Rudy Giuliani and others indeed ended up holding a press conference in the back lot of a landscaping business.
How on earth did this happen?
First of all, we all agree this was an error, right? Or do some people think that Trump's legal team intended to hold a press conference in the back lot of a landscaping store? It's a genuine question, so if anyone thinks this wasn't a mistake, please do chime in.
Now, if we can agree on that, then this is where the story gets really great. How exactly did this go down? Did someone on Trump's legal team accidentally call the wrong Four Seasons?
And if so, did the people at the landscaping store just go along with it? Did they ask a landscaping company for a quote on how much it would be to host a press conference there, and then the landscaping company gave a quote? Rather than telling them they called the wrong Four Seasons, did they ask how many hours they needed, if they required catering, and demand a deposit?
And if that's the case, has Four Seasons Total Landscaping hosted any press conferences or meetings before?
And then when Trump's legal team finally realized they were booking Four Seasons Total Landscaping, did they figure they were too deep into this, and decide just to double down and make it seem like it's totally normal to hold a press conference in the back lot of a landscaping business?
Presumably they thought they were getting this: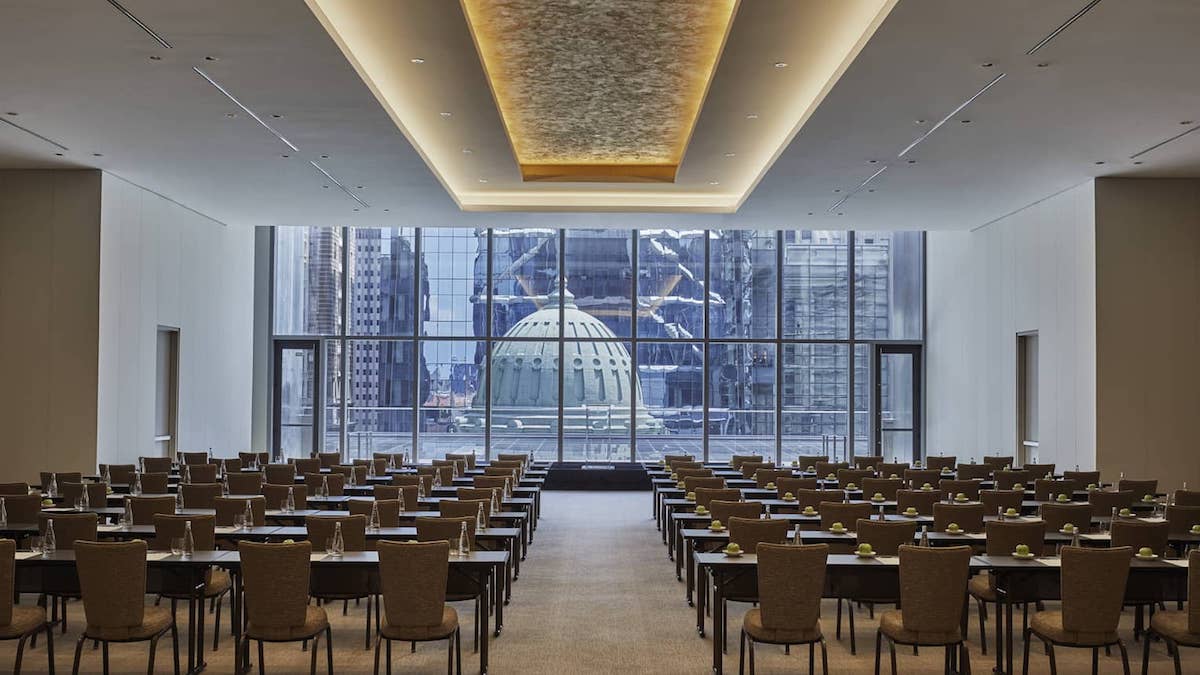 But then they ended up getting this: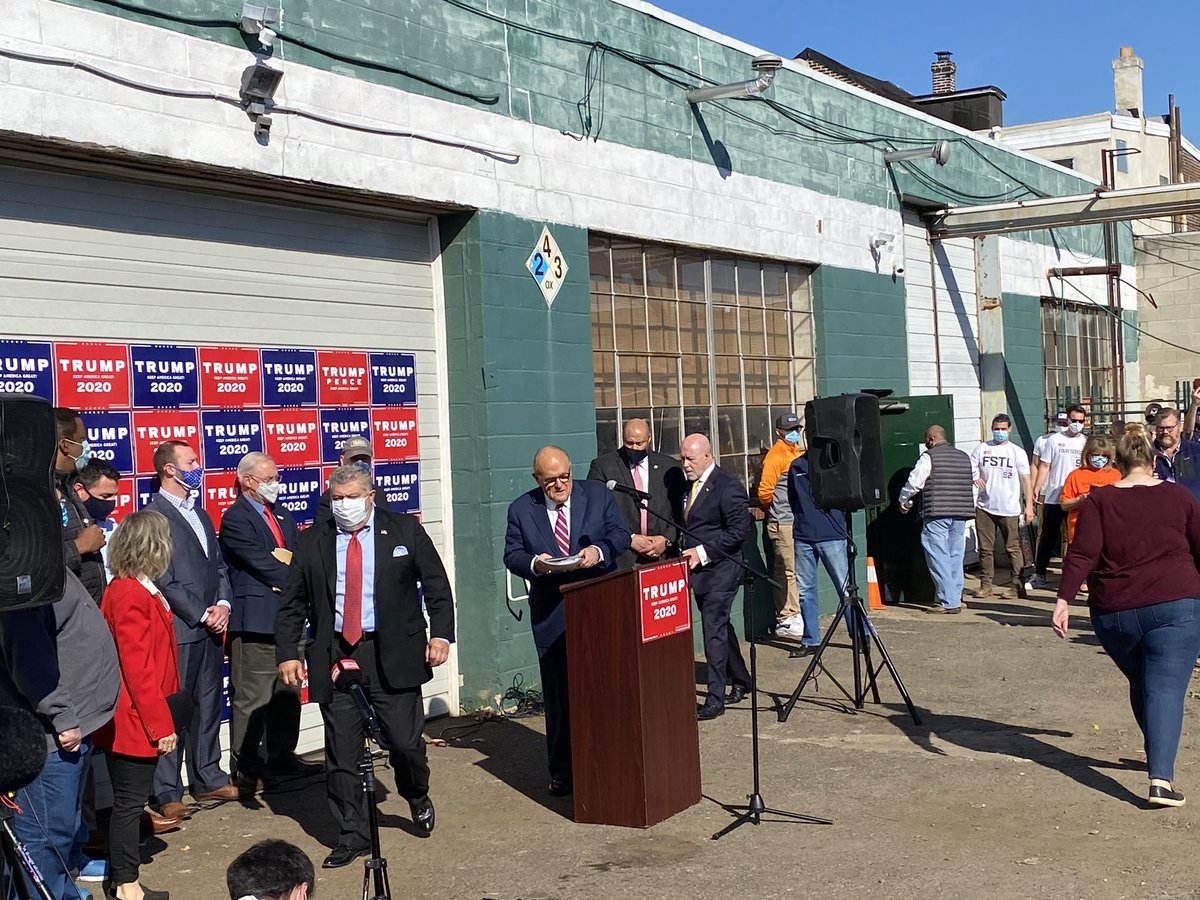 This isn't political, believe it or not
I'm covering this story because it involves the hotel industry, because it's so outlandish that I don't even know how to process it, and frankly I can't stop laughing.
I've written several blogs posts over the years about situations where a traveler accidentally books a flight to the wrong destination, like flying to Sydney, Canada, rather than Sydney, Australia. I've written about how airlines have even operated flights to the wrong destinations.
If there were a news story about a group (whatever group it is) accidentally booking a conference at a landscaping company rather than a luxury hotel, you can bet I'd be writing about it, because it would be hilarious.
Now, admittedly this story is even more incredible when you consider that:
The party booking a press conference at the wrong location was the legal team of the POTUS
It's not just that the wrong place was booked (like, a Marriott in a different part of town than the intended Marriott), but we're talking about a luxury hotel vs. a landscaping business between an adult book store and a cremation center
I'm sorry, The Onion, but your services are no longer needed. Who needs parody when you have reality.
Statement from Four Seasons Total Landscaping
As an update to this story, Four Seasons Total Landscaping has now issued the following statement:
Four Seasons Total Landscaping is a family-owned small business run by life long Philadelphians. We were honored to be asked to host a press conference at our facility. We thank all of those that have shown support for our business and while we understand the negative comments, it saddens us that we have received such harsh judgment. Our team at Four Seasons would proudly have hosted any presidential candidate's campaign at our business. We strongly believe in America and in democracy. We hope that our fellow Americans can join together and support all local small businesses during this time.

For those interested in purchasing shirts, our website will have a Merchandise tab uploaded by Monday Morning, just bear with us.

fstl1992.com
I wondered if they'd sell merch, so that didn't take very long 😉
Frankly the statement only leads to more questions about how exactly the press conference ended up being held there…
Statement from Trump's team
The New York Times reports the following about what Trump's team has said about the event:
"In reality, the mistake was not in the booking, but in a garbled game of telephone. Mr. Giuliani and the Trump campaign adviser Corey Lewandowski told the president on Saturday morning their intended location for the news conference and he misunderstood, assuming it was an upscale hotel, according to multiple people familiar with the matter.

But the campaign had always intended to hold the news conference in a friendlier part of town. The president's team had struggled with news conferences in this Democratic stronghold all week."
I'm not sure whether to believe that or not:
If this were in fact the case, you'd think they would have been crystal clear in communicating the location to President Trump to avoid this entire comedy of errors
This is the president who claimed that "covfefe" wasn't a misspelling, but was intentional, so…
Bottom line
Trump's legal team held a press conference at a landscaping business rather than a luxury hotel. It's not entirely clear how that happened.
I'm sure some might say this is "fake news" and suggest this is what was planned all along, in which case I'd ask why. But assuming this wasn't planned like this (which I'm 99.99% confident in), I am so amused by everything that went wrong for this to happen — the legal team accidentally calling the wrong Four Seasons, the landscaping company going along with the premise, and the legal team then following through with having a press conference there.
Like, how does Four Seasons Total Landscaping go back to normal now? As far as I'm concerned they need a Netflix documentary, merch line (which is happening, per the latest update), and more.
What's your theory as to how this all went down?