This must be pretty close to a new low when it comes to airport lounge etiquette…
Rudy Giuliani's SkyClub shaving adventures
Video is going viral of former New York City mayor Rudy Giuliani's behavior in the Delta SkyClub at New York's John F. Kennedy International Airport. The video, which was allegedly shot around 5:30PM on Sunday, shows Giuliani shaving at a dining table.
There seem to be two parts to this. According to the person who filmed the video, Giuliani was making quite the splash while enjoying lobster bisque:
"It took him 15 minutes to have one bowl of soup because every time he'd bring the spoon up to his mouth, half would fall back into the soup. It was disgusting."
That's not that unusual, but what is unusual is what happened next. After enjoying a hearty bowl of bisque, Giuliani headed for the dessert selection, and grabbed some brownies. While enjoying the brownies, he then started shaving.
He used the selfie function on his iPad as a camera while shaving, to make sure he didn't miss any spots. It's anyone's guess how much of his facial hair ended up in his brownies, given that you don't often eat and shave at the same time (or I guess I shouldn't speak on behalf of others — at least that's not my strategy).
You can find the original Instagram videos of the incident here, and then you can find a consolidated version of the videos here (I'd recommend muting that version, because the commentary is inappropriate and completely unnecessary).
This is confusing, not okay…
The bizarre thing is that it's totally fine to shave in Delta SkyClubs… in the dedicated, complimentary shower rooms. I know I've done it a few times before.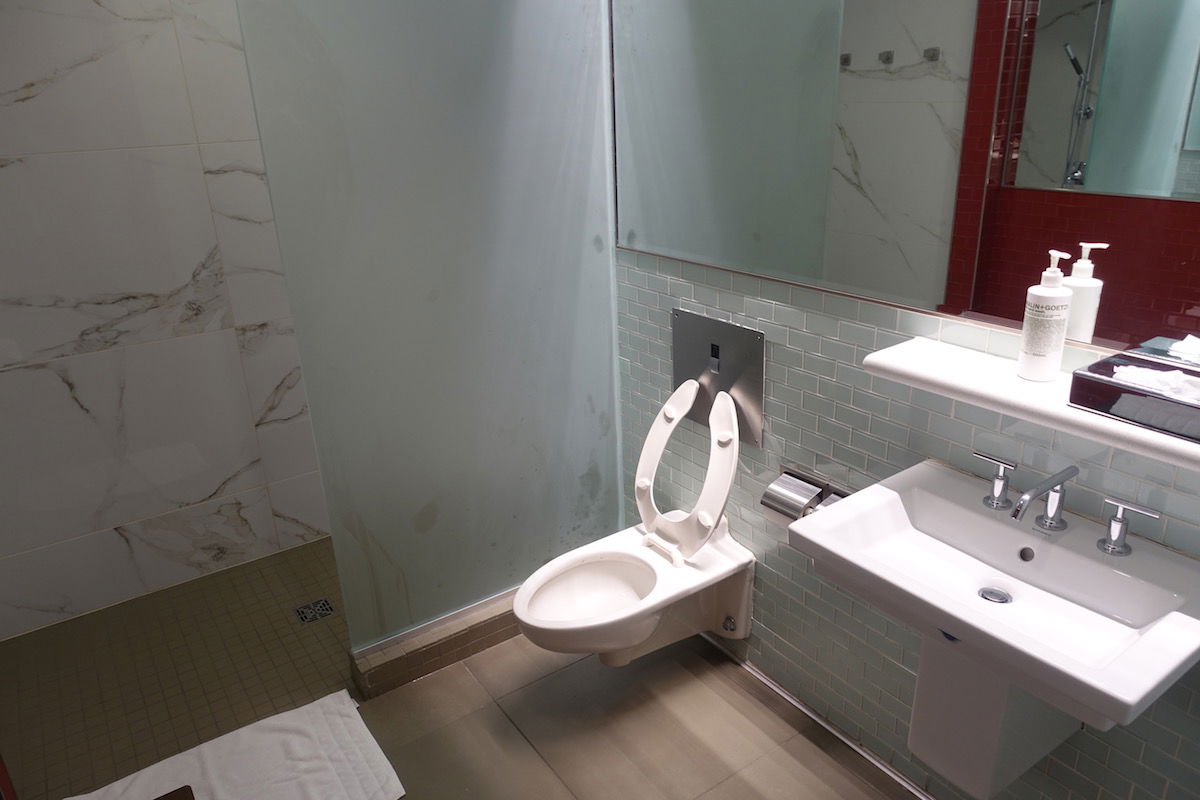 But what would possess someone to shave in public while in an area where people are eating? Whether it's shaving, clipping toenails, flossing, or whatever else, this is something that simply isn't appropriate in public spaces of an airport lounge or a plane. Period.
The only logical explanation (and I'm sure this is exactly what's going on), is that Giuliani was taking one for the team, and putting Delta's lounge cleaning standards to the test, to see how well they cleaned up after him.
Bottom line
Rudy Giuliani was seen at the Delta SkyClub JFK on Sunday shaving at a dining table. I can't even begin to say the extent to which this crosses the line of reasonable lounge hygiene etiquette. I'd ask what he was thinking, but this isn't the first time he has found himself in a situation like this.
I'm curious, does anyone — anyone — think it's appropriate to shave a dining table in an airport lounge?
(Tip of the hat to Live and Let's Fly)