Want to receive extra benefits for stays at any Four Seasons property? Contact [email protected] for more details. He may even be able to help if you already have a stay booked.
A few months back I wrote a post answering a reader question about why Four Seasons doesn't have a loyalty program.
Personally I think they're missing out on a big opportunity by not having a loyalty program, but at the same time I see why they've resisted. For years, Four Seasons management has said that they wanted to introduce a loyalty program, though they've made it clear that the emphasis would be on recognition rather than rewards.
In other words, the goal of the loyalty program would be understanding guests' preferences rather than rewarding them points towards free stays. The challenge is introducing additional recognition without diluting the experience of less frequent guests.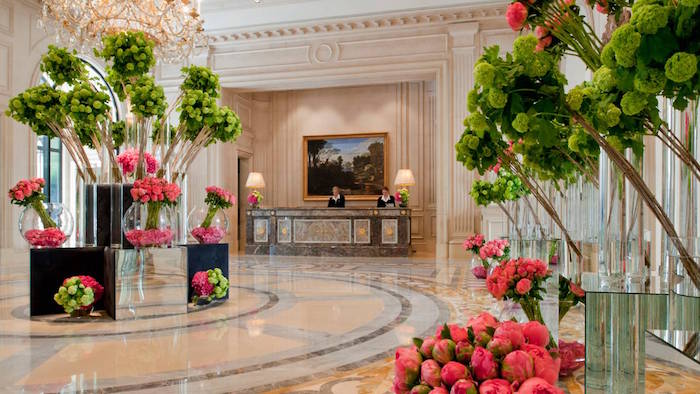 Four Seasons Paris George V
At the same time, credit card co-brand agreements can be huge money makers for hotel groups. Can you imagine how many people would love to carry around a Four Seasons credit card that earns them rewards towards a Four Seasons redemption? The card wouldn't even have to offer outsized value, but rather they have a pretty loyal and captive audience, so I think they could do really well with such a card.
It looks like Four Seasons is finally introducing a formal recognition program, though it's not a rewards based program. Reader Stuart forwarded an invitation he received from Four Seasons to join their invitation only "Four Seasons Card" program, which they have "created for [their] most elite global travellers to ensure that same level of care and attention at every one of [their] hotels and resorts worldwide." Stuart shared with me that he stays an average of 50-70 nights per year at Four Seasons properties across the world.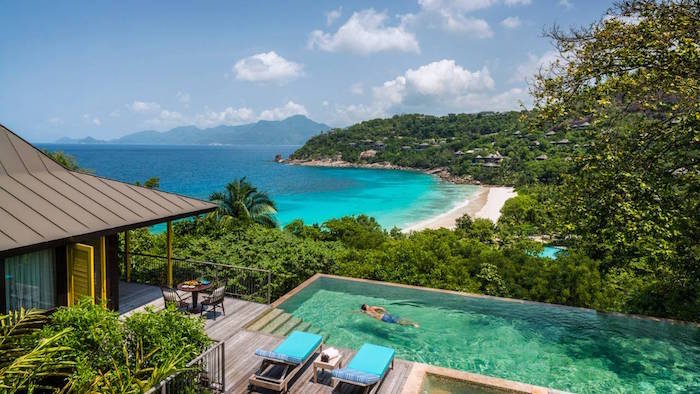 Four Seasons Seychelles
Here's the text of the email:
As one of our most important guests of the Four Seasons we do our utmost to ensure that all of your expectations are met or exceeded. I am delighted to let you know about an exclusive new service Four Seasons has created for its most elite global travellers to ensure that same level of care and attention you enjoy here extends to every one of our hotels and resorts worldwide.

The Four Seasons Card is invitation-only. This service offers you and anyone who arranges your travel an Elite Contact dedicated to customizing your experience at every Four Seasons property. With this card you will enjoy our legendary personalized service and recognition to make each of your visits with us, the world over, truly exceptional.

Only a very select few of our global guests will receive this new card and as one of our most important guests, I would like to invite you.

Your personalized card from Four Seasons President and CEO, J. Allen Smith, will be arriving in the coming months. You may start to enjoy the benefits of the service right away whenever you book or stay with Four Seasons by contacting your Elite Contact below.

Please share these details with your travel professional, personal assistant or family members arranging travel on your behalf to ensure you benefit from seamless access to this new service, no matter who books your travel.

Four Seasons Florence
This sounds like an interesting program, and I'd be very curious to hear what the recognition is like. This sounds somewhat like the Starwood Ambassador program, where you have a dedicated ambassador who ensures your experiences across the world are seamless.
In reality I suspect this may also come with prioritized upgrades, customized welcome amenities, etc.
As of now this isn't actually useful on a large scale since it's invitation only, though I'd be curious to hear if invited members find their experiences to be different.
Even if they don't introduce a formalized points program where you earn rewards for your stays, Four Seasons really seems to be missing out on a huge opportunity by not having a co-branded credit card.
Has anyone else been invited to Four Seasons' invitation only guest recognition program?