Yesterday some major changes were made to the Air France-KLM Flying Blue program. As of yesterday Flying Blue is a revenue based frequent flyer program, meaning that you're awarded miles based on how much your ticket costs, rather than based on the distance you fly.
Furthermore, Flying Blue is introducing variable award pricing. Previously Flying Blue redemption rates were zone based, while now the pricing works differently. In other words, a New York to Paris redemption now costs fewer points than a New York to Paris to Frankfurt redemption, even though they previously priced the same.
I've been curious to see the impact this has on Flying Blue's popular Promo Awards. For those of you not familiar with Promo Awards, this is a monthly special that Flying Blue publishes where you can receive 20-50% off select award redemptions on Air France and KLM metal.
These were valid in economy, premium economy, and business class, so opened up lots of opportunities for members. Yesterday was June 1, meaning the new Flying Blue program kicked in, and I was curious the impact this would have on Promo Awards. In looking at the Promo Awards for June, it looks like they have two for North America:
25% off Air France economy awards between San Francisco and Europe for travel August 1 through September 30, 2018
50% off Air France economy awards between Chicago and Europe for travel August 1 through September 30, 2018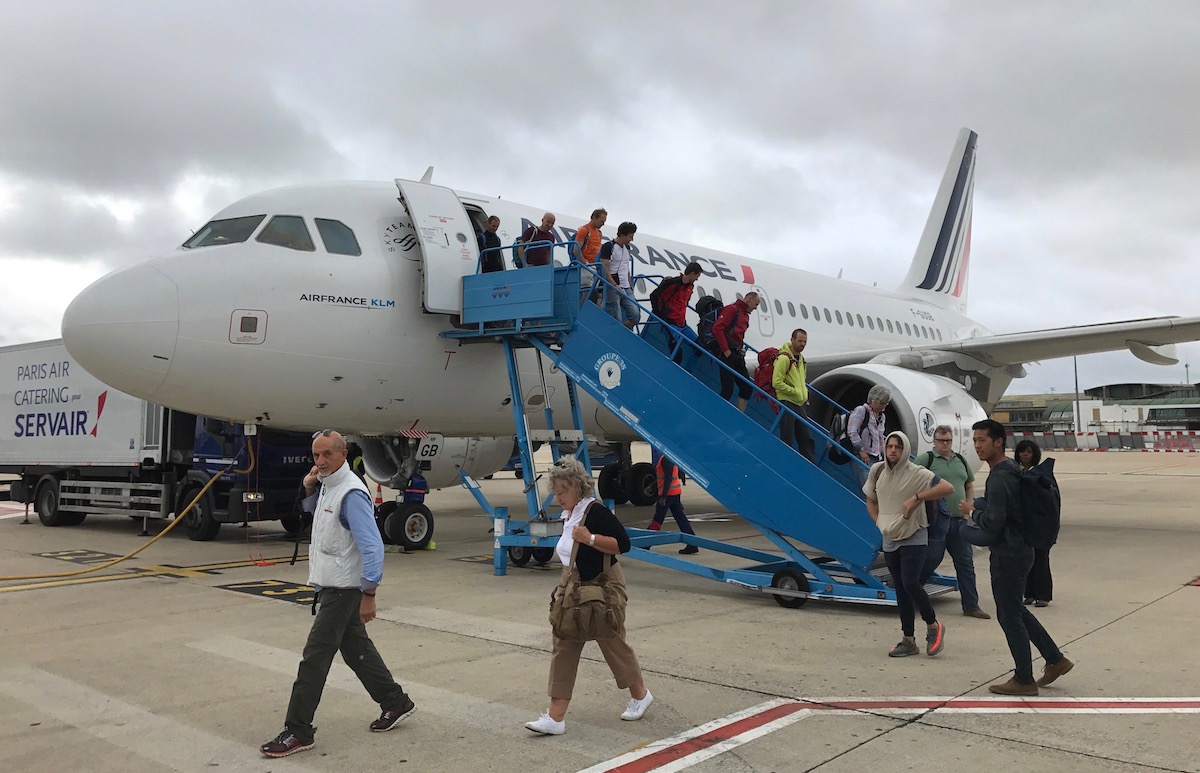 One of the awesome things about Promo Awards is that historically they've been valid for travel between North America and anywhere in Europe. This means you could fly from the US to Israel for the same number of miles as flying from the US to Paris. However, with the introduction of the new Flying Blue program that has changed.
For example, take Chicago to Paris in Air France economy, which is an excellent deal at 11,000 miles one-way.
Want to fly from Chicago to Frankfurt using that same flight? That award prices out at 48,000 miles.
The crazy thing is that this is actually worse than the additive pricing — at worst you should have to pay 11,000 miles for Chicago to Paris and 15,000 miles for Paris to Frankfurt (for a total of 26,000 miles), but instead they're charging 48,000 miles.
So this is a pretty negative development for Promo Awards, as they're now most useful for travel to/from Paris and Amsterdam. Not only are they no longer valid in conjunction with connections, but on a single ticket you can't even get additive pricing for Promo Awards and another segment.