Oops. A Fly Jamaica Airways flight attendant working the March 17 flight from Montego Bay, Jamaica, to New York JFK, tried to enter the country with some undeclared goods, to put it mildly. The flight attendant, Hugh Hall, had four packages of cocaine taped to his legs. Together the cocaine weighed about nine pounds, and had a street value of about $160,000.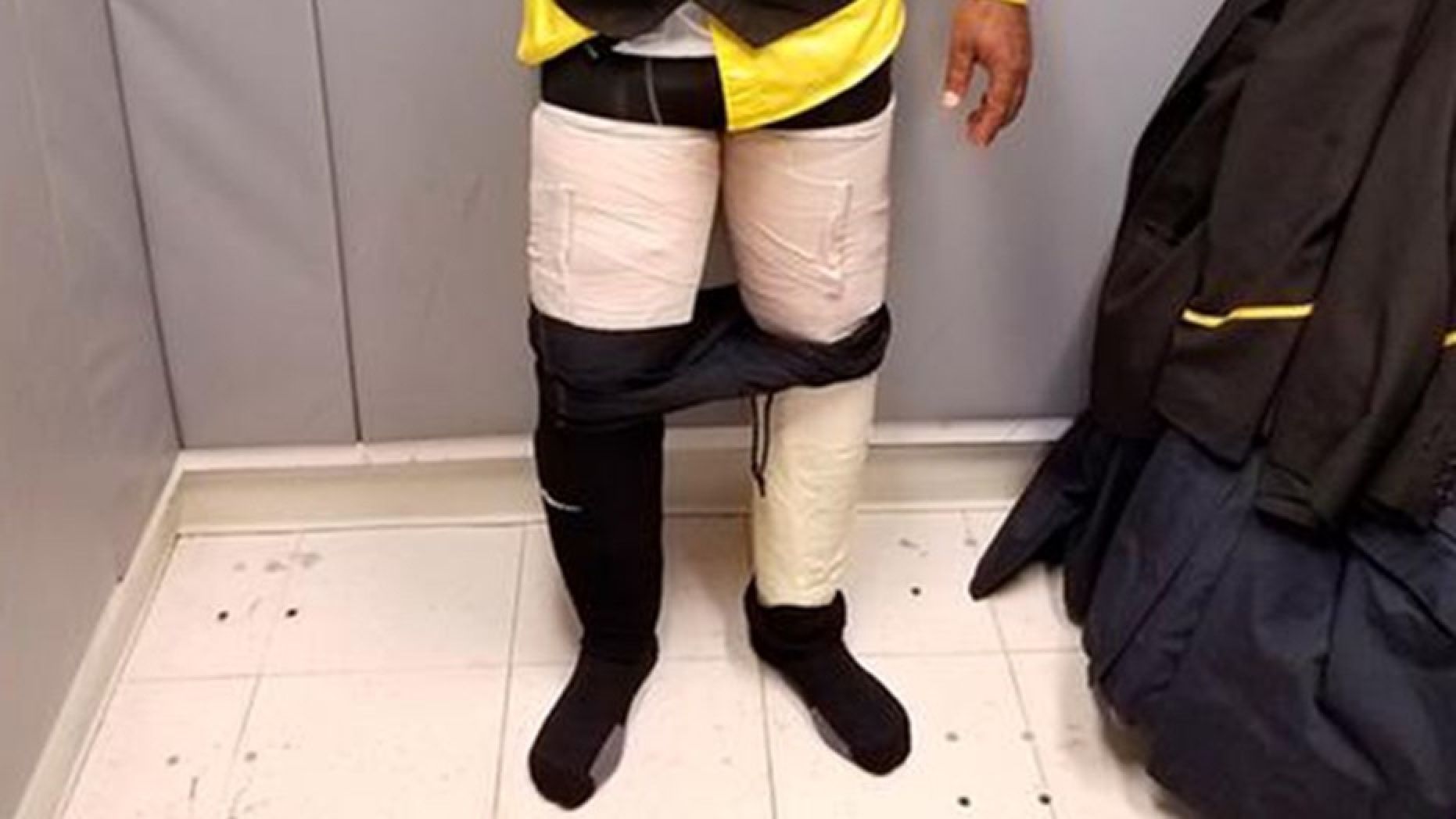 Upon arrival in the US, the flight attendant was pulled aside for extra screening by US Customs & Border Protection officers, and then in a private search room it was discovered that he had this much cocaine on him. The man now faces federal narcotics smuggling charges, and presumably will be looking at some jail time.
This isn't the first time that a flight attendant has been caught trying to smuggle drugs. It's actually much more common than you may think. When you think about it, it's the perfect job for a drug smuggler, since they have a reason to take short trips between countries, and in many cases are subjected to less screening than other passengers. To be clear, I'm not at all suggesting that flight attendants are all secret drug smugglers, but like the rest of the population, there are some who are lured by the prospect of "easy" money.
This incident is nothing compared to the JetBlue flight attendant (a former Jamaican beauty queen) who was caught with 70 pounds of cocaine in her suitcase at LAX in 2016. She was a "Known Crewmember," meaning that she could bypass security, though she was then subjected to a random screening.
At that point she took off her Gucci heels and fled, leaving the suitcase behind. Perhaps the craziest part is that she managed to flee, and even managed to get on a flight to New York the next day. She was only caught when she turned herself in once back in New York. That's reassuring on so many levels, isn't it? 😉