A small Canadian airline has just become the latest customer for the Boeing 737 MAX.
Flair Airlines acquiring 13 737 MAX 8s
Canadian ultra low cost carrier Flair Airlines will lease 13 Boeing 737 MAX 8 aircraft. Perhaps most amazing is that the airline will be taking delivery of these planes in early 2021, so that's potentially just weeks away.
These planes are being leased from aircraft leasing firm 777 Partners, which recently entered into an agreement with Boeing for 24 new Boeing 737 MAX 8 aircraft, along with the option for a further 60 aircraft. Boeing has been trying to find new buyers for the 737 MAX, so I'm sure both the leasing company and the airline got a great deal here.
Flair will configure these 737 MAXs with 189 seats, which is quite a dense configuration. With these planes, the airline will have the lowest cost per seat mile of any Canadian airline — the plane will deliver fuel savings, and cut CO2 emissions by 14%.
The 737 MAX 8 has a range of up to 3,550 nautical miles, or about 6,570 kilometers. So the plane can operate virtually any route in Canada, and even select transatlantic routes (though I don't necessarily think we'll see the airline fly to Europe anytime soon).
Flair Airlines CEO Stephen Jones had the following to say:
"Canadians have been paying too much for too long. We must do our part to ensure affordable air travel is available to all Canadians across Canada if travel and tourism are to return this year. Our efficient new aircraft will provide us the foundation to execute our ULCC business model. These planes will enable us to keep fares low while expanding our service to meet travel demand. As a ULCC, we have an extraordinary impact on the lives of Canadians and the communities in which they live by making travel across the country affordable and accessible."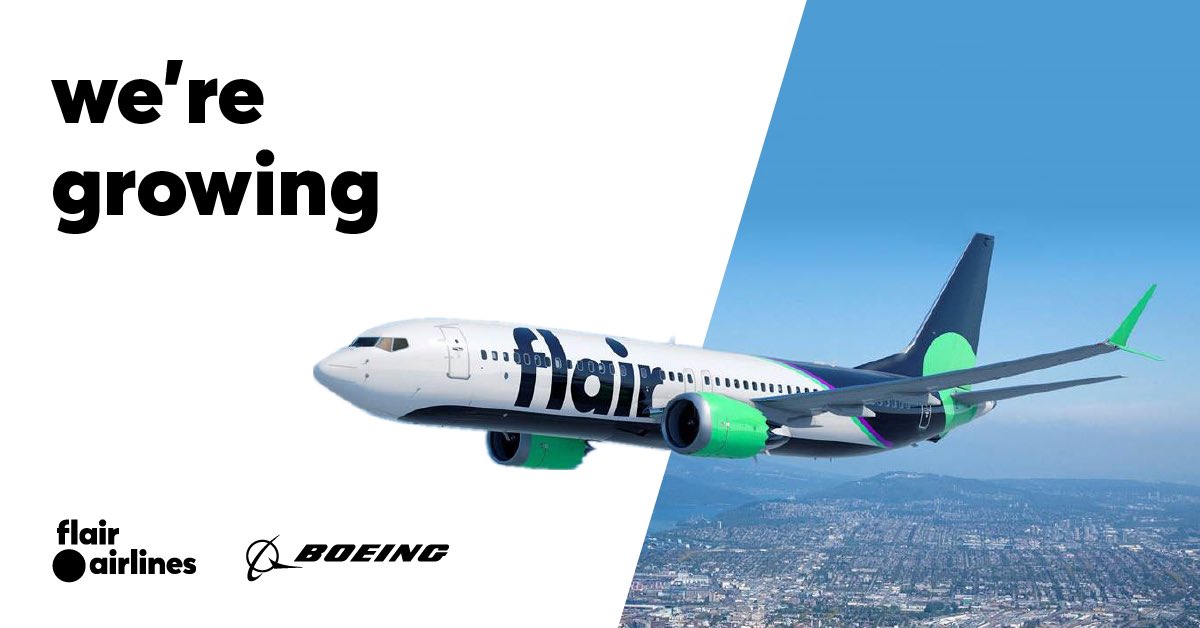 Flair Airlines hopes to grow fleet to 50 planes
Currently Flair is a small Canadian airline. While the company has been around since 2005, it has existed in its current form since 2017. At the moment the Edmonton-based airline only has three Boeing 737-800s, and operates to about 10 destinations in Canada.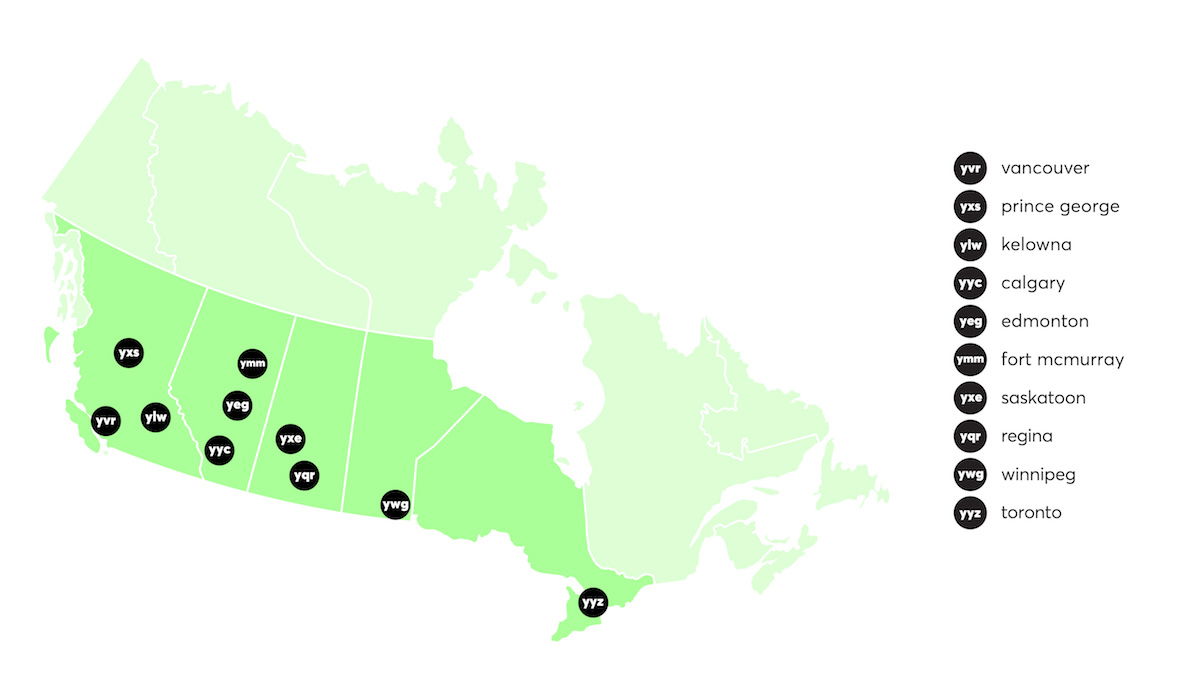 The airline is now hoping to grow big-time, as Flair hopes to have 50 planes within five years, and become a major Canadian airline.
The airline is basically somewhere along the lines of Spirit or Ryanair, which Canada doesn't really otherwise have currently for domestic flights. So it's fantastic to see the airline grow, as it will provide some competition in the country, especially with Air Canada acquiring Air Transat.
Bottom line
Flair Airlines will shortly take delivery of 13 Boeing 737 MAX 8s, in the process more than quintupling the size of its fleet. While it might seem like a strange time for an airline to expand like this, I'm betting Flair got a heck of a deal on these planes.
Soon the airline will become a real competitor in Canada.
What do you make of Flair's 737 MAX acquisition?
(Featured image courtesy of Brand03)