If you follow the airline industry, you may have heard of 777 Partners, a Miami-based investment firm. The company was founded in 2015, and claims to be self-sufficient, not dependent on banks or third party investors.
Recently the company has been in the news for spending hundreds of millions of dollars buying football clubs (that's soccer to us Americans). However, for those of us familiar with the airline industry, 777 Partners is probably best known for its stakes in two ultra low cost carriers, including Canada's Flair and Australia's Bonza. Furthermore, 777 Partners acquires jets on behalf of these airlines.
Well, the investment firm is being accused of doing some pretty shady things, which perhaps sheds some light on recent aircraft repossessions (thanks to @WandrMe for flagging this).
777 Partners has had some Boeing 737 MAXs repossessed
In March 2023, Canadian ultra low cost carrier Flair had four of its Boeing 737 MAXs repossessed. The jets were owned by a leasing firm named Airborne Capital, and 777 Partners was reportedly on the hook for making those payments.
The circumstances surrounding this were unusual, since it's not normal for an airline to have planes repossessed, aside from when there's a dire financial situation. The leasing company claimed that payments for these Flair Boeing 737 MAXs had repeatedly been missed.
Flair's CEO, meanwhile, claimed that the company was "several days" behind on a lease payment, but accused the leasing company of conspiring with competitors to take down the airline:
"We have come in and upset the cozy duopoly, and as a consequence people want us out of business. We do believe there were negotiations going on behind the scenes between one of the majors and the lessor to, you know, hurt Flair by offering above-market rates for the aircraft we have been leasing."

"There are airlines out there that don't want Flair to exist, and it doesn't surprise me. We are a challenger to the status quo."
I found this whole situation to be strange, and have been waiting for the other shoe to drop, since I figured there had to be more to this story. Were Flair and/or 777 Partners in such a dire financial situation that they couldn't make a $1 million lease payment on jets to keep operating? Like I said, you don't usually see jets repossessed from reputable airlines over lack of payment.
Well, the picture of what's going on has just become a bit clearer…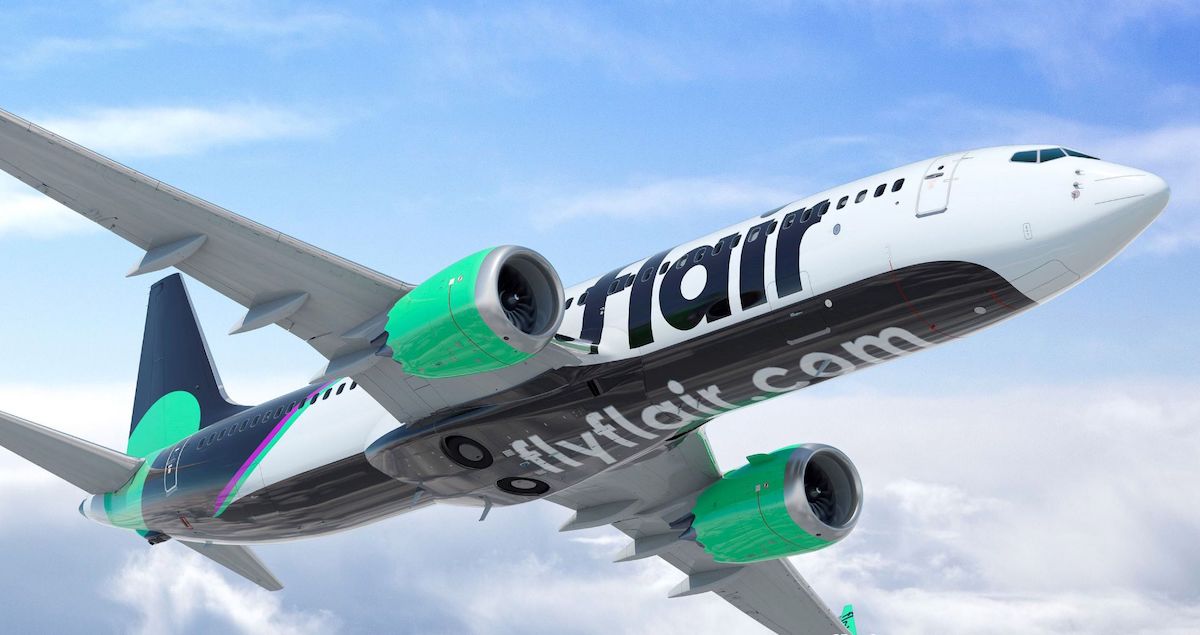 How 777 Partners is reportedly profiting off of Flair & Bonza
Website Josimar Football has a fascinating investigation into 777 Partners. The website is dedicated to football, so the primary focus of the story is how 777 Partners has spent hundreds of millions of dollars buying up money-losing football teams. What business sense does that make, especially when the company is allegedly not taking any outside money (so it's not like Saudi Arabia is investing for prestige)?
The story also has some very interesting claims about 777 Partners' airline investments, so let's start with those:
Jocelyn Harris, Flair's former VP of Finance, claims that Flair owed 777 Partners $129 million, and that loan came with an 18% interest rate (note that she has since filed a wrongful dismissal and harassment lawsuit against the company)
Timothy O'Neil-Dunne, Flair's former Chief Commercial Officer, has accused 777 Partners of fraud and breach of contract, also claiming that 777 Partners makes money from the airlines it owns stakes in by overcharging them for aircraft; 777 Partners reportedly buys 737 MAXs for $42 million, and then sells them to its own airlines for $52 million, realizing a $10 million profit per plane at the time of delivery
Again, these are just claims that haven't yet been proven in court, but these are pretty major accusations. If true, 777 Partners is essentially setting its airlines up to fail, charging them $10 million over market for aircraft, and on top of that charging 18% interest rates.
Why would 777 Partners basically be trying to run its airlines into the ground? Well, according to an anonymous former 777 Partners employee, it's all a shell game:
"All these businesses are losing money. Sport? Losing money. Aviation? Losing money. But who is going to take the loss? The joint venture partners. These guys play a shell-game. They claim to be self financed, to have put their own money into it. But they can't have as much money as they say they have. It's just not possible. But they don't need a lot of money. Because what they really do is shunt money around. It's a giant shell game. The same money is always out there doing something. And they are running it faster and faster."
Let me emphasize that these are all just accusations, in some cases from anonymous sources, and in some cases from former employees. But this is only a small piece of the pie, and the story lays out quite a pattern. I'd recommend reading the full story, but just to hit on a few of the other topics mentioned:
In 2003, the co-founder of 777 Partners, Josh Wander, was arrested when he was 21 years old for drug trafficking, as he opened a package containing 31.2 grams of cocaine being tracked by Drug Task Force agents; he claimed the cocaine was just for him and a friend, and he wasn't trafficking it
In 2009, Wander worked at a structured settlements company, but the company's president ended up suing him, claiming that Wander "misappropriated confidential company information and trade secrets, and otherwise violated the terms of his employment agreement"
In 2011, the Bellagio Las Vegas gave Wander $78,000 in credit, but had to sue him when he only paid back $5,000 before leaving, something that wasn't paid back for many years
In 2013, Amex closed Wander's Centurion Card and sued him, as he owed over $245,000
Even to this day unpaid bills seem to be a thing, and in a lawsuit filed in 2022, 777 Partners and some other subsidiary companies are accused of defaulting on a $60 million loan taken out almost 18 months prior
There's a lot more to this, but I think the above paints a pretty good picture of what's going on here. I think the company deserves the benefit of the doubt with each of these individual issues, but I also can't help but feel like where there's smoke, there's fire.
If the details contained in the lawsuit about 777 Partners' investment in Flair are correct (777 Partners is pocketing $10 million on each 777, and is charging 18% interest on loans to its own airlines), then one has to wonder how much longer Flair and Bonza will be in business.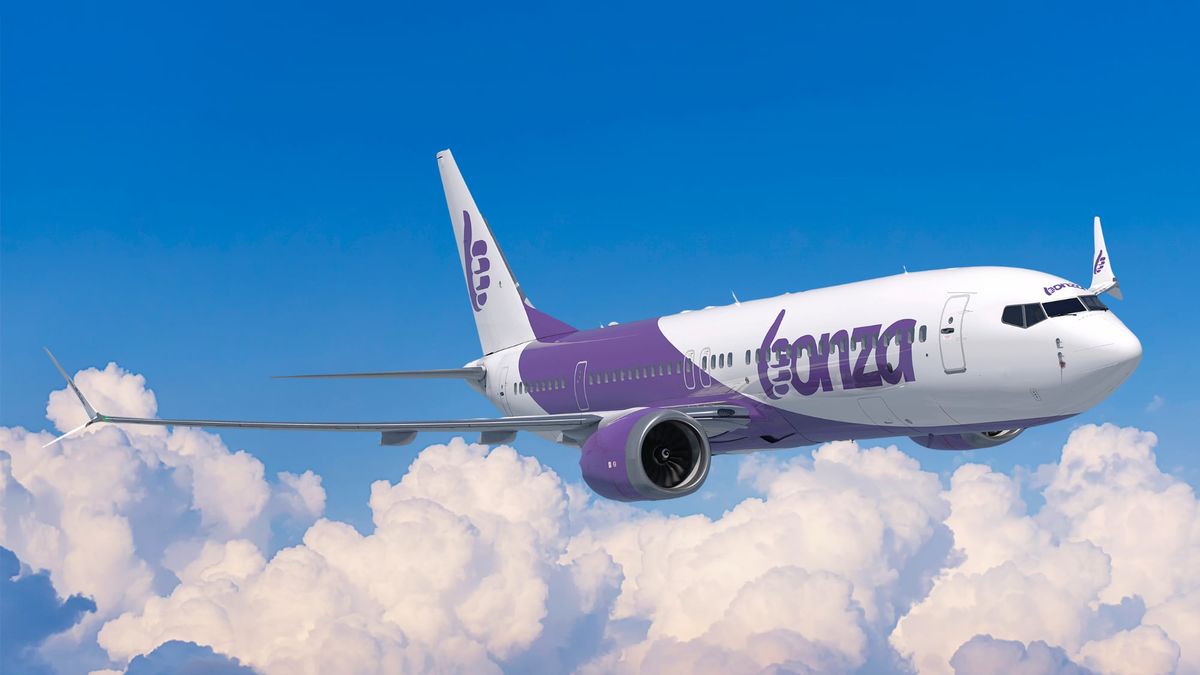 Bottom line
777 Partners owns stakes in Flair and Bonza, two ultra low cost carriers. Flair recently had some 737 MAXs repossessed over lack of payment, which left many of us scratching our heads. It seems that we now have a better sense of what might be going on, and it's not a great sign of what the future may hold for these airlines.
What do you make of this 777 Partners story?