I find Finnair to be a cute airline, and also love connecting at Helsinki Airport, which is one of the most pleasant airports in Europe to transit. Finnair's A350 business class product is great, I just wish they regularly flew it to the US (they primarily fly their A350s to Asia).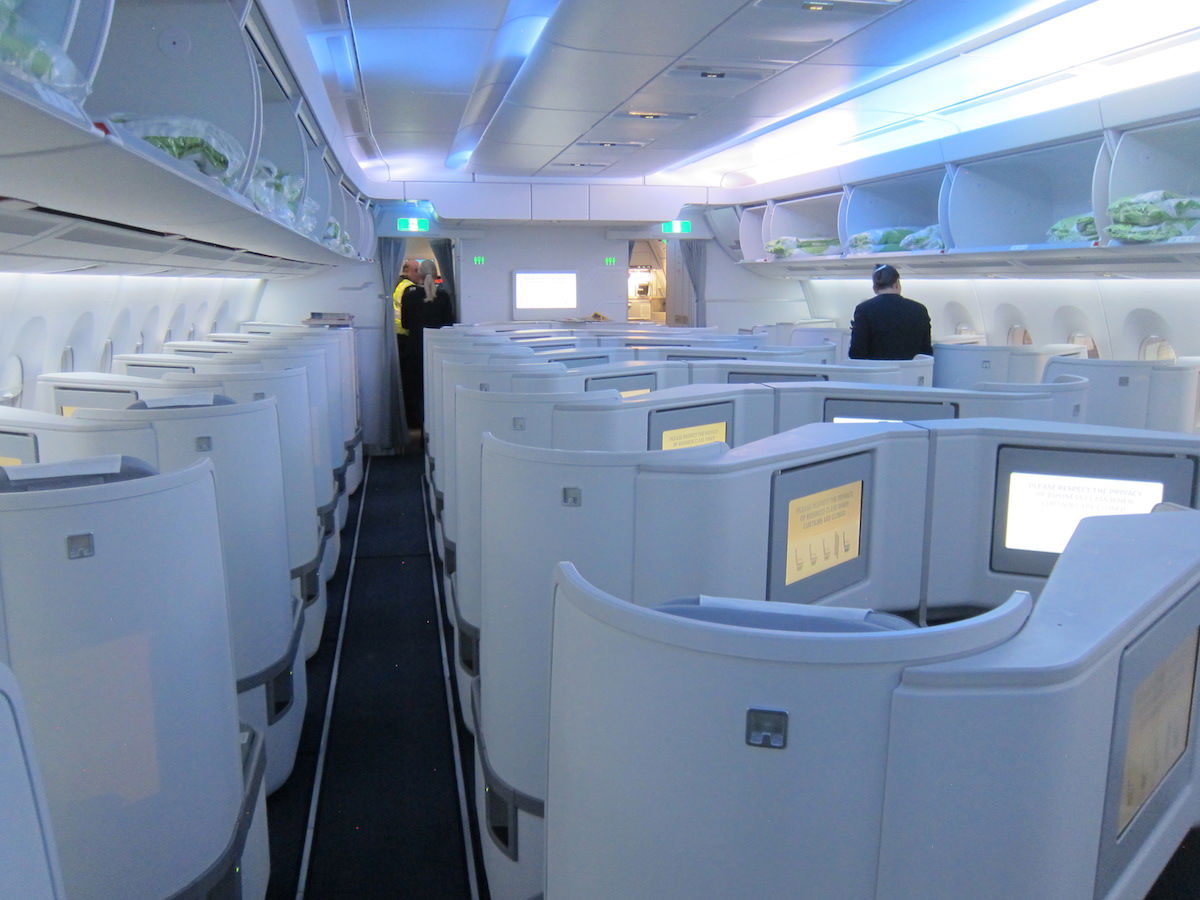 Finnair's A350 business class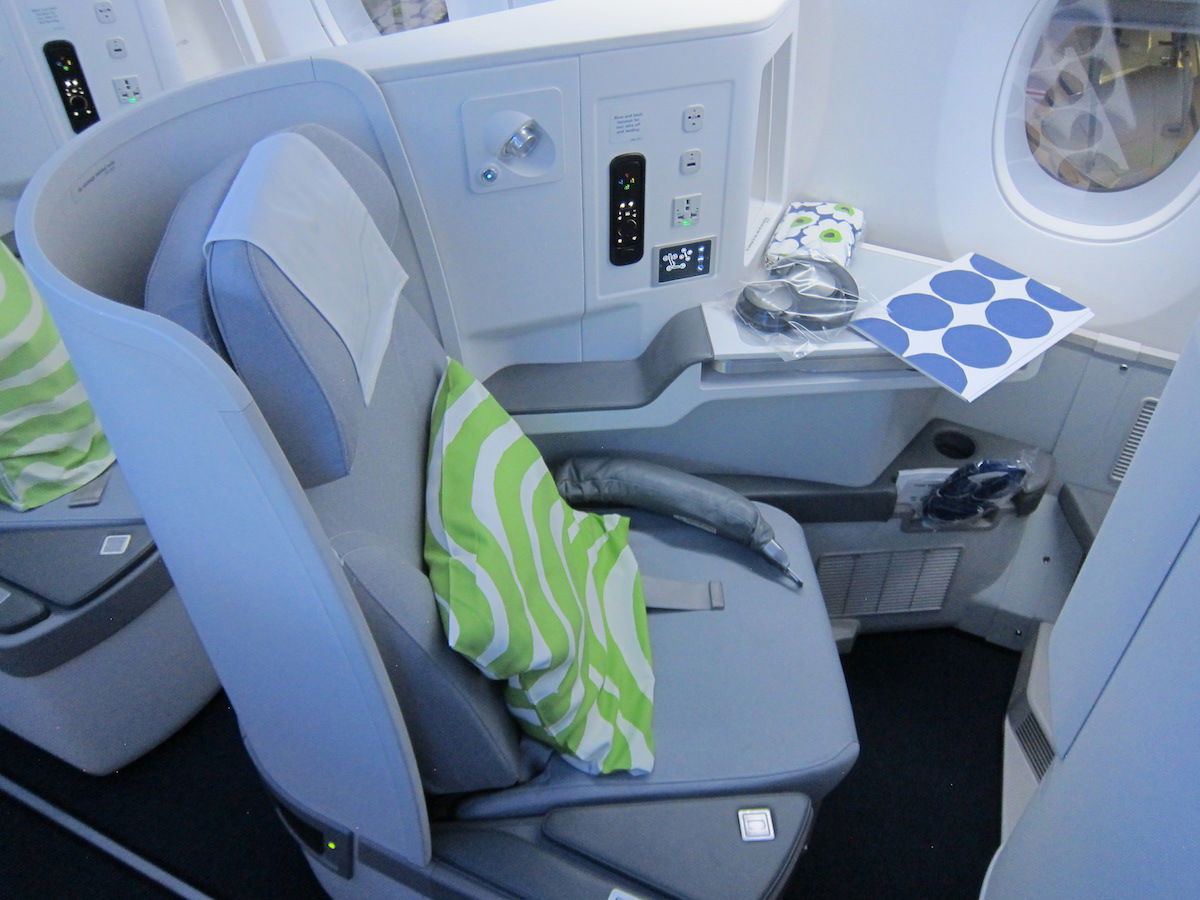 Finnair's A350 business class
For anyone taking a flight on Finnair anytime soon, the airline has announced some updates to their business class experience, including their cabin finishes and service.
Finnair is refreshing their A350 business class seats
While Finnair isn't changing the bones of their excellent reverse herringbone A350 business class seats, they are making some updates to the finishes throughout 2018. They'll be introducing new cabin textiles and amenities, including new "simple and stylish" seat colors, pillows, blankets, and chinaware with prints from Finnish design house Marimekko. Since we're talking about Nordic design here, the new seats are… minimalist.
Here are some pictures of the new cabin finishes: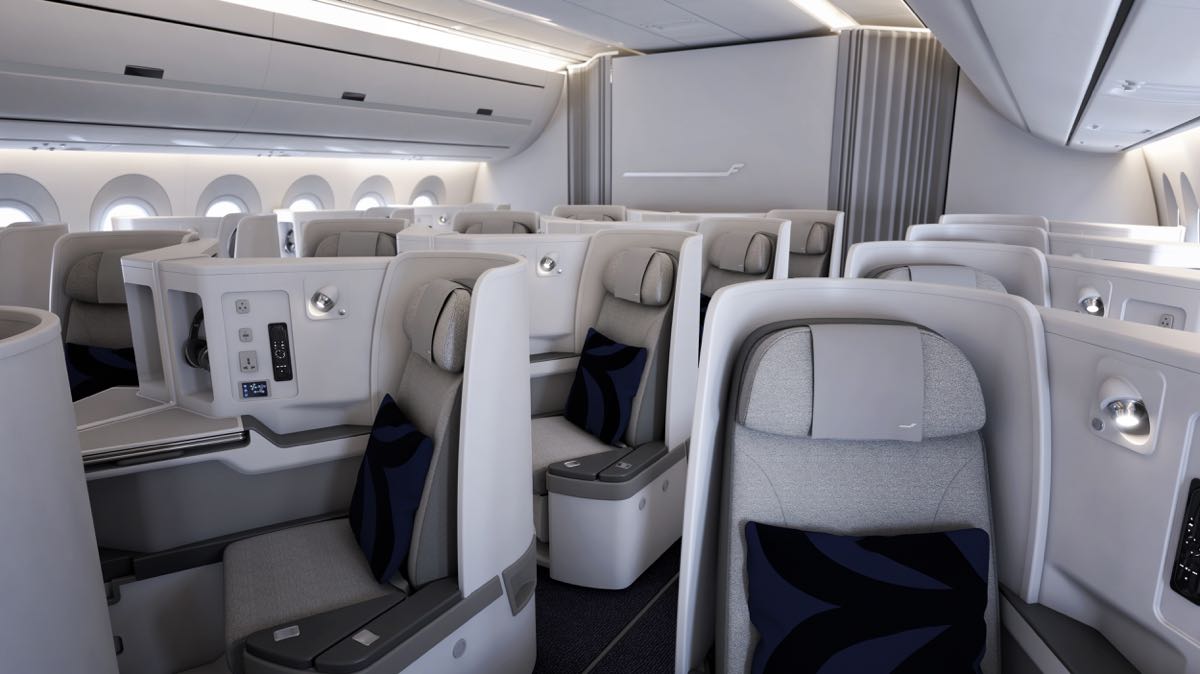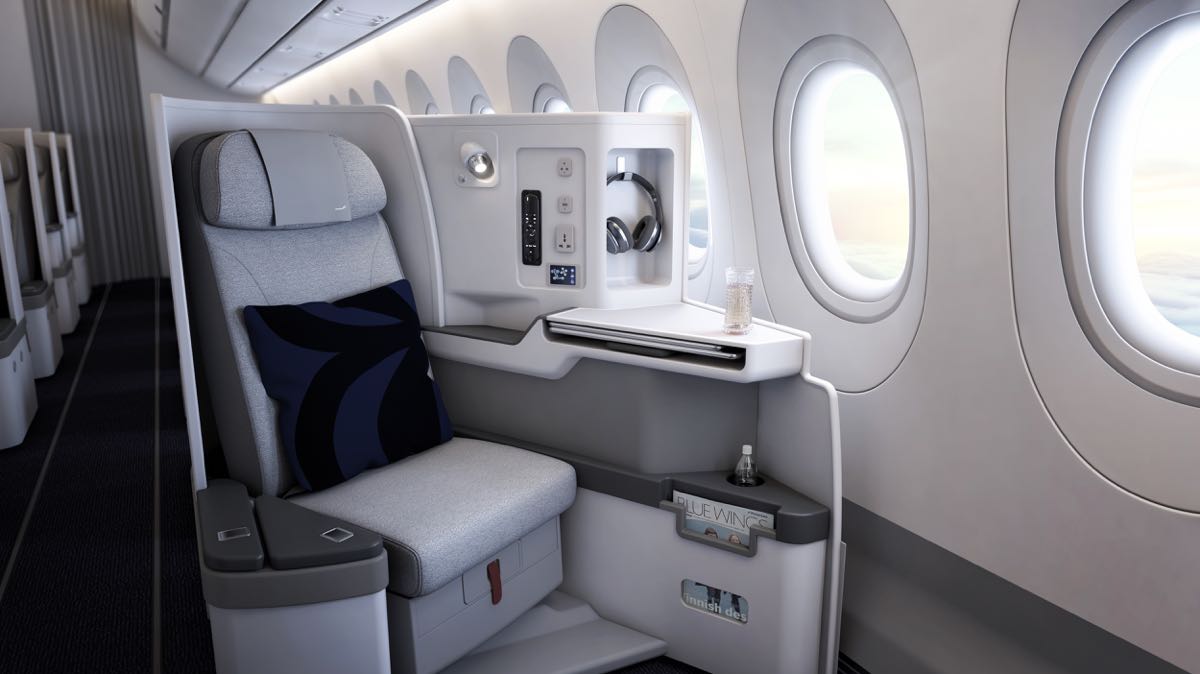 Here's how Finnair's head of Cabin Interior Development describes the changes:
"With Nordic-inspired design throughout the entire cabin, our aim is for our guests to be treated to a travel experience that sooths the senses and clears the mind. Our new seat textiles and comfort amenities have a fresh and modern aesthetic that is inspired by Nordic homes and landscapes."
Finnair is introducing dine on demand in business class, and more
In 2018, Finnair will be rolling out dine on demand in longhaul business class. This new service will be available as of February 7, 2018, on flights to Seoul Incheon, Tokyo Narita, and Shanghai, and it will be gradually expanded beyond that during the spring and summer. Here's what Finnair's SVP of Customer Experience has to say about this new service:
"More than ever, our Business Class customers enjoy the opportunity to customize their travel and dining experience. Our objective is to create an unspoken bond with our guests, every time they fly. We have dedicated cabin crew personnel for business class passengers, providing a more individual service, with the aim of setting new standards for comfort and overall well-being onboard Finnair flights."
Dine on demand is a great concept and I'm happy to see this added. However, I'd be lying if I didn't say I was most excited about this:
As part of its new concept, Finnair is also introducing the classic Finnish tradition "Kahvikutsut" – a coffee serving with seven different treats – for long-haul flights departing Asia in the morning. This exclusive coffee service allows customers to spend quality time enjoying traditional Finnish treats like Carelian pies, cinnamon buns, coffee cake and traditional Finnish chocolates between the two meal services.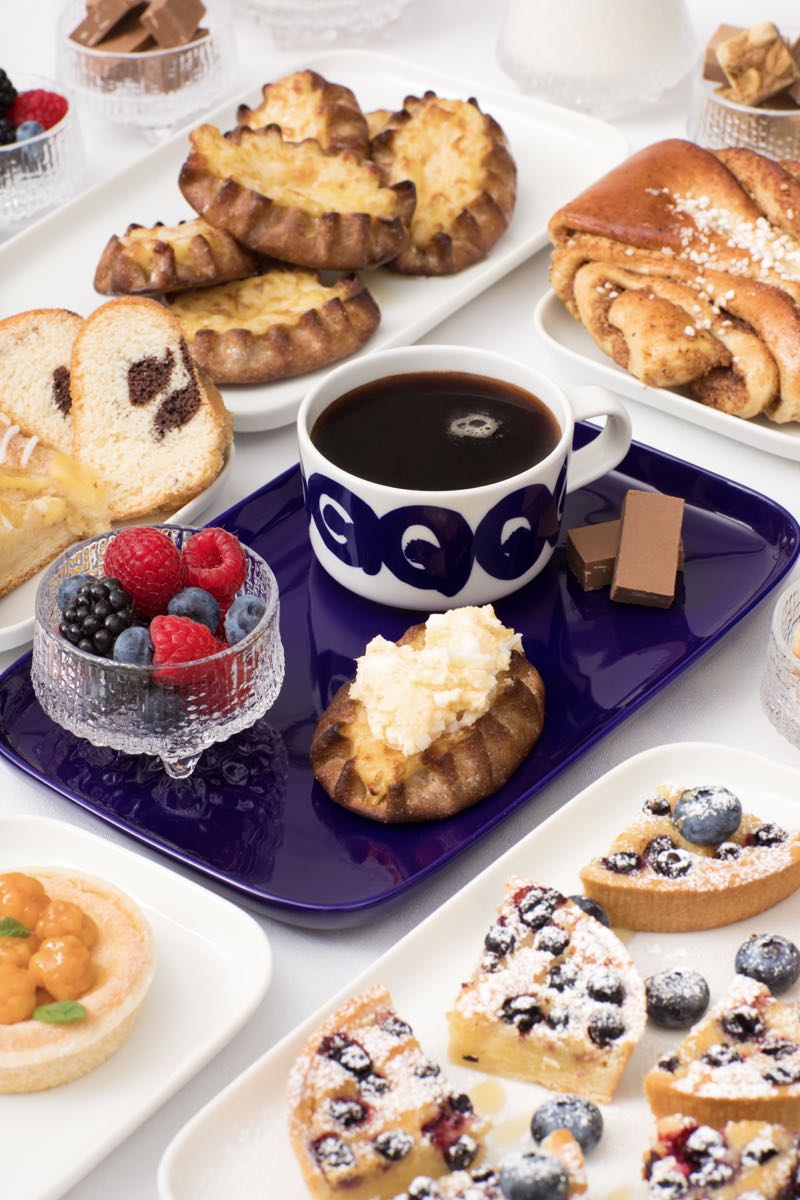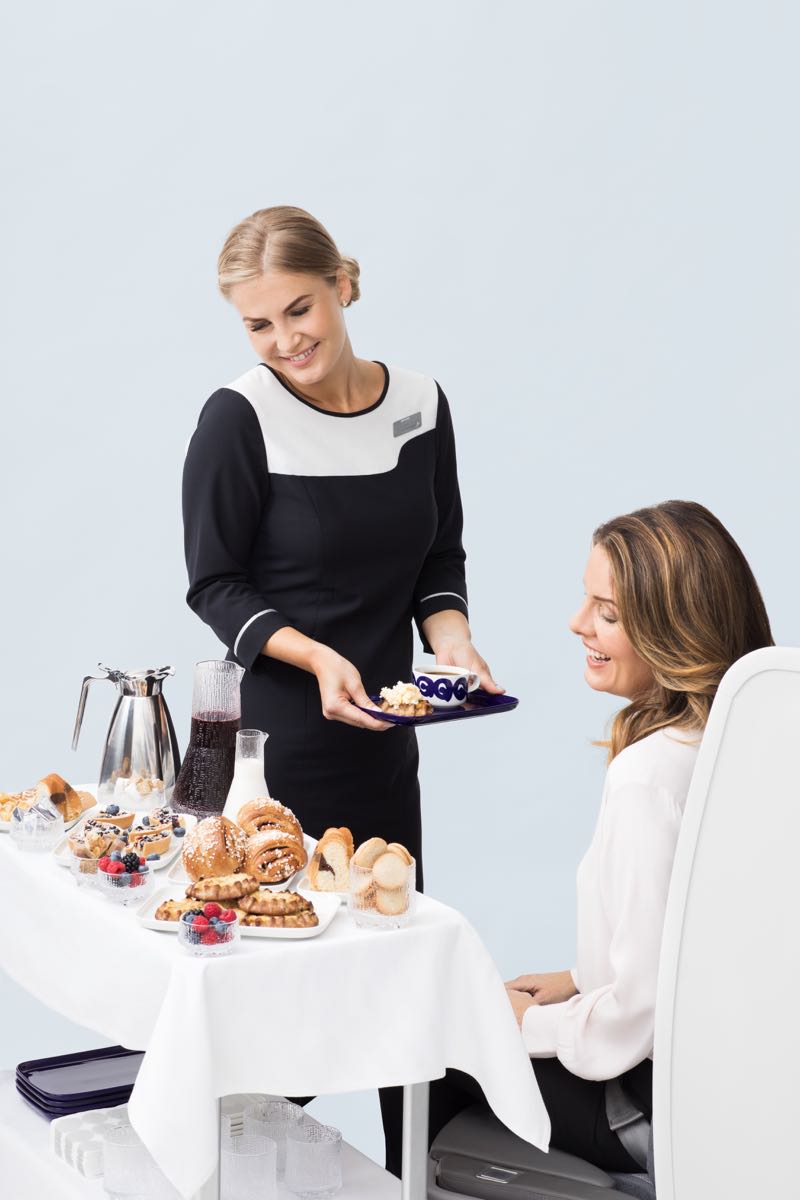 Coffee and SEVEN treats between two meals on a plane while sitting for 12 hours?!?!? Sign me up!!
Bottom line
Finnair already offers a great business class experience, and the introduction of dine on demand and being able to order like seven sweets between the meals sounds pretty awesome to me. As far as the changes in cabin finishes go, I can't say I prefer the new ones. I liked that the old ones had a splash of color, while the new ones just seem… generic.
What do you make of Finnair's new cabin finishes?