The past few years we've seen airlines investing significantly in their business class products. Not only do more airlines offer dine on demand onboard, but many airlines also offer pre-flight dining.
This gives passengers the flexibility to eat what they want when they want.
Well, Fiji Airways has just taken this concept to the next level in a rather controversial way. Fiji Airways has introduced pre-flight dining, but they're doing this in lieu of offering full onboard business class meals.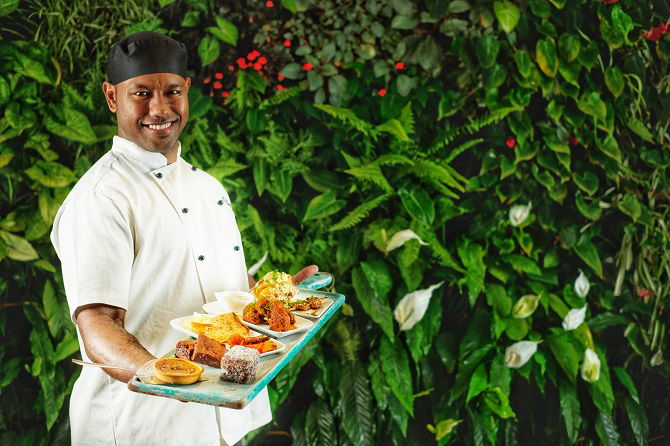 The new concept is called "Dine on the Ground," and promises pre-flight meals "to maximize rest while traveling."
Fiji Airways claims that this comes after they found that 31% of passengers traveling to Australia skipped inflight meals in favor of getting more sleep, and as a result, 38% of onboard food was being discarded.
So instead the airline will be serving breakfast and dinner in the lounge for those traveling to Australia and New Zealand. Fiji Airways' CEO had the following to say:
"While the inflight experience has improved dramatically over the years across all airlines, the way in which food is served hasn't changed too much."
Of course this is being billed as an enhancement that also reduces waste, though ultimately it seems pretty clear that this is intended to reduce costs.
The airline quotes a health and wellness expert, who points out that eating inflight causes bloating and indigestion:
"The movement and irregular nature of travel makes it much harder to digest food properly. Try to eat a decent meal a good one to two hours before traveling. Once on the flight, eat very lightly. By dining on the ground before take-off, you're giving your body enough time to digest the food – meaning you'll be more comfortable and more likely to sleep."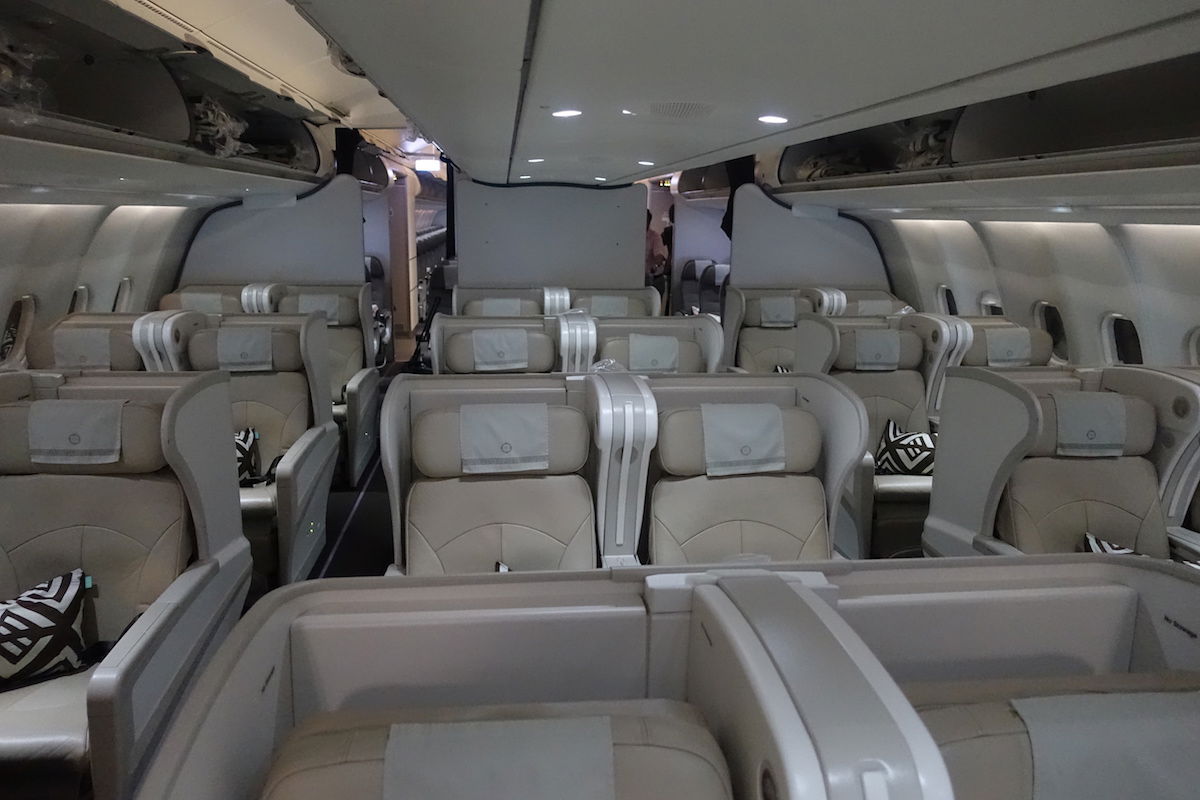 Fiji Airways A330 business class
On the flights where this new concept applies, business class passengers will see onboard meals replaced by light options, including fruit, paninis, salad, tapas, and soup.
Initially this won't impact flights to & from the US, but rather will only apply to flights to Australia and New Zealand.
Bottom line
Initially pre-flight dining was introduced as a way to give premium passengers more flexibility. However, Fiji Airways is taking it to the extreme by basically eliminating full meal service onboard for many routes.
Obviously this is a cost saving measure, though it's also nice to know that less food is being wasted. However, this really does limit flexibility for many passengers. For example, a lot of people don't arrive at the airport early enough to have a full meal, and if you're connecting and have a short layover (either because you scheduled it that way or are delayed), then you might end up hungry.
What do you make of the direction that Fiji Airways is taking here? Do you prefer to eat pre-flight or onboard?