Yesterday I randomly stumbled on a YouTube video that I have to share.
In March of this year I wrote about the all female Royal Brunei crew that operated a flight to Jeddah, Saudi Arabia. Keep in mind that women aren't allowed to drive in Saudi Arabia, so to have an all female crew land a plane there is awesome.
Anyway, yesterday I stumbled on a video from an Al Jazeera show called The Stream, where they interview five female pilots to talk about their experiences pursuing their dreams, given that fewer than 5% of airline pilots are female.
They interview the three women who fly for Royal Brunei and landed the plane in Jeddah, though also interview a South African Airways A340 captain, as well as an aspiring airline pilot in the US.
Here's the segment:
While all the guests were interesting, I especially enjoyed watching the three ladies from Brunei share their stories.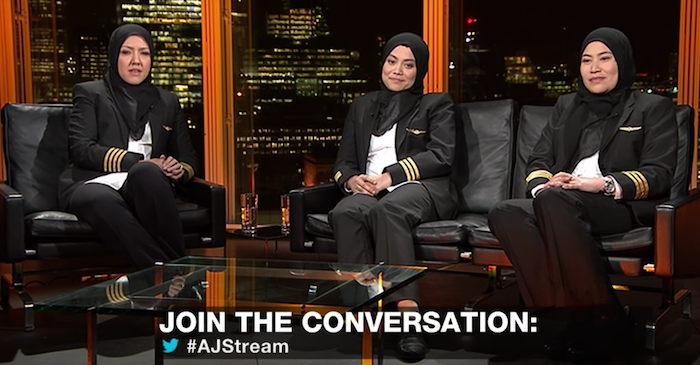 If you have the time, I'd highly recommend watching this show.