As if airspace in the Middle East weren't complicated enough already, new restrictions have just made flying through the region even more complicated, given rising tensions with Iran.
FAA issues Middle East flight restrictions
The FAA has issued a notice that has the potential to have some major implications:
The Federal Aviation Administration issued Noticed to Airmen (NOTAMS) tonight outlining flight restrictions that prohibit U.S. civilian aviation operators from operating in the airspace over Iraq, Iran, and the waters of the Persian Gulf and the Gulf of Oman. The FAA will continue closely monitoring events in the Middle East. We continue coordinating with our national security partners and sharing information with U.S. air carriers and foreign civil aviation authorities.
As you can see, the FAA is prohibiting US civilian planes from operating in airspace over Iraq, Iran, and the waters of the Persian Gulf and Gulf of Oman.
What US airline flights does this impact?
These new restrictions don't necessarily have major implications for US airlines, at least not at the moment.
The only flights that would potentially be impacted are the Delta and United flights to India, but those can fly around the restricted airspaces. Due to winds this time of year, they generally avoid this airspace anyway.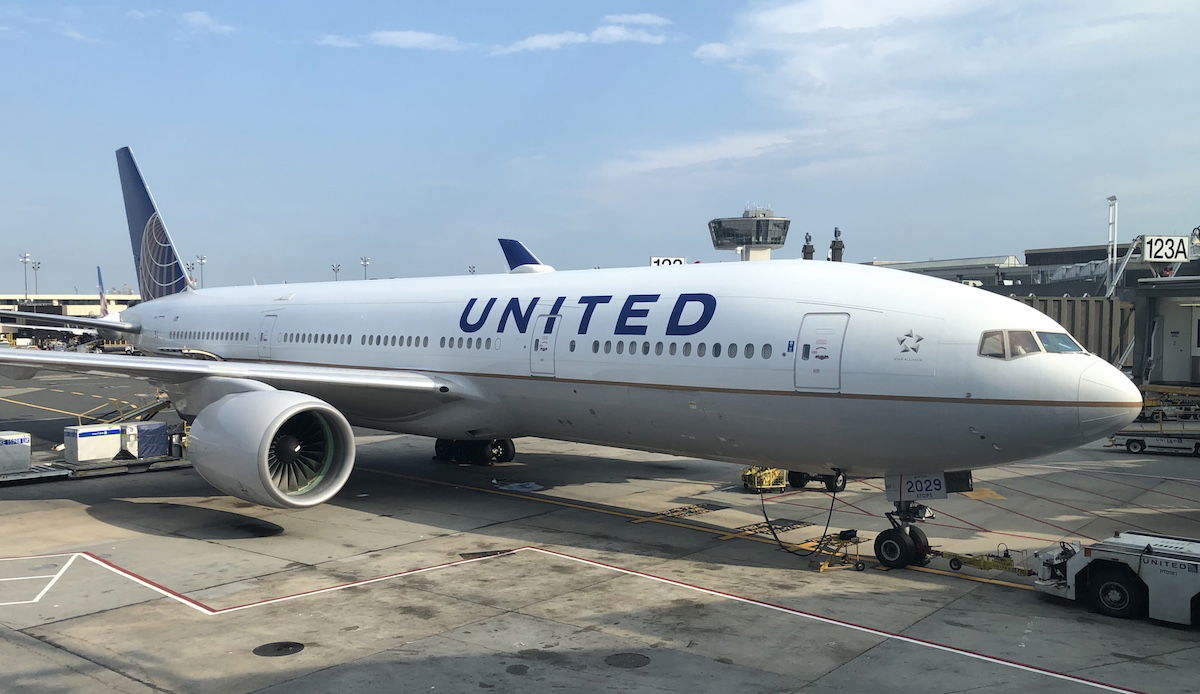 This shouldn't majorly impact United's flights to India (for now)
The much bigger implications here
Generally speaking, many other countries follow FAA advisories, since presumably it's based on some intelligence (though it doesn't take a rocket scientist to figure out what the risks here are).
So we're seeing airlines from other countries similarly adjust their flights, which in some cases will have significant implications.
For example, as reported by ET, Qantas is obeying this advisory, and this impacts their flight from Perth to London, which is the third longest flight in the world. So, how are they dealing with this?
On the Perth to London flight they'll be blocking 90(!!!) out of 236 seats for the time being, so they can operate the flight nonstop
Their plan in the near future is to add a refueling stop for the flight, probably in Asia
Eastbound they can still fly nonstop with a full load, thanks to tailwinds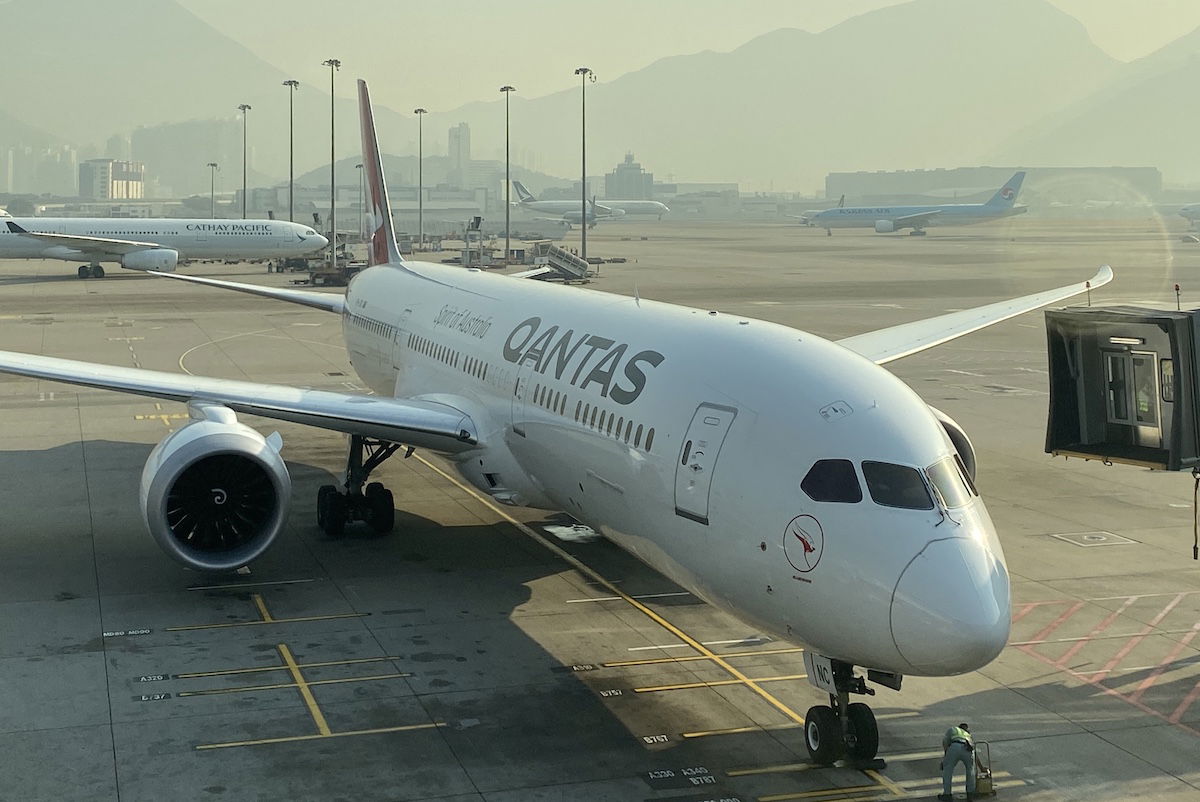 This is causing major issues for Qantas' Perth to London flight
If this airspace restriction isn't lifted, obviously it would eliminate the advantage of this otherwise advantageous flight, or at a minimum it would make this flight economically unviable with such a big payload restriction.
Many other airlines will be impacted as well. For example, BA109 was operating from London to Dubai when the NOTAM came out, so the flight diverted to Istanbul to refuel, so that they could continue to Dubai with an acceptable routing.
Of course going forward airlines can plan for the new routings, and add extra fuel at the point of origin.
What about Gulf carriers?
The big question here is what this means for Gulf carriers.
For example, if Qatar Airways stopped using Iranian airspace, they'd more or less have to just shut down all westbound flights from Doha, given all the other airspace restrictions they have due to the blockade.
As of now all the Gulf carriers seem to be operating as usual over Iran. Frankly I'd be surprised if that changes, but I guess we'll see.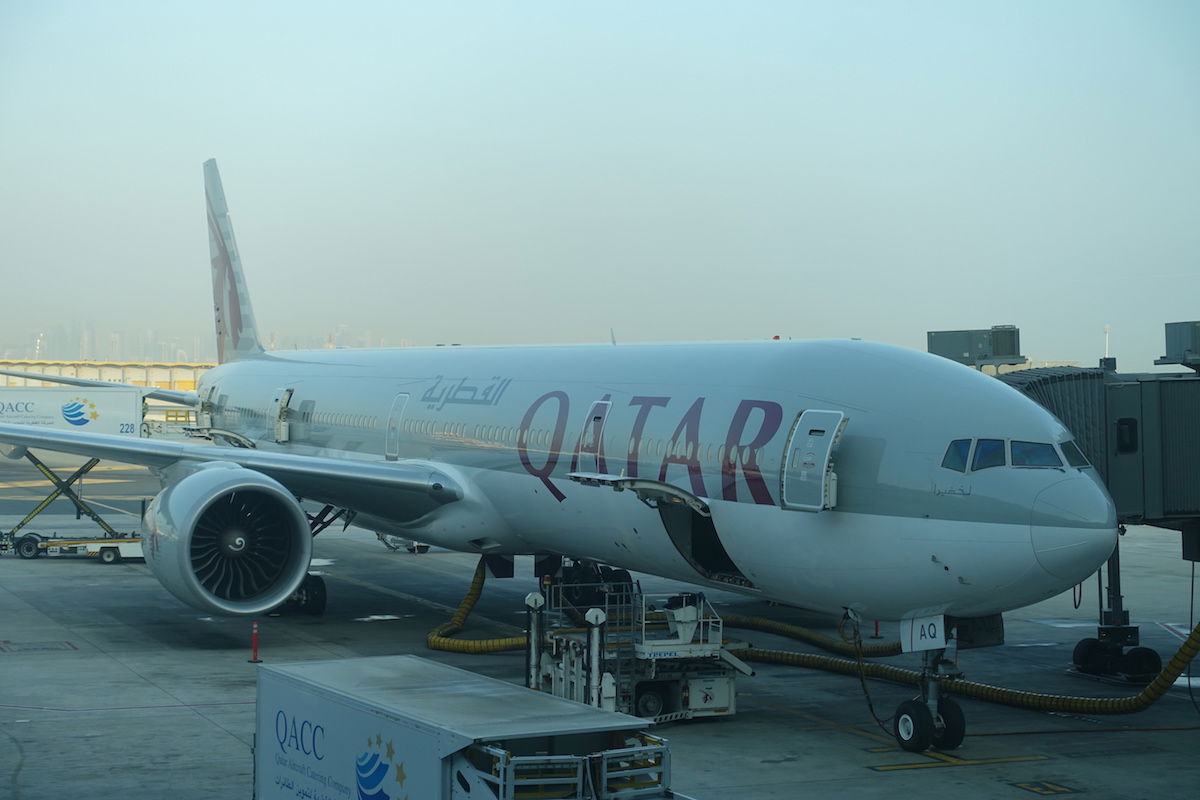 This would cause huge issues for Qatar Airways
Bottom line
It's anyone's guess how this situation will unfold, and whether we're looking at a short term restriction, or whether this could last for months or years. Furthermore, it's possible that the FAA restriction stays in place, but that foreign airlines change their mind on whether or not they'll observe it.
While the implications of this FAA NOTAM are limited for US airlines, they're much bigger for many foreign airlines choosing to observe it.
This could impact the viability of Qantas' nonstop flights between Europe and Australia, and it has huge implications for airlines flying between Europe and the Middle East.
While I highly doubt they'll follow the NOTAM, if Qatar Airways did, they might as well just shut down, because they'd have almost nowhere to fly anymore.
I'd say that this morning's Ukraine International Airlines crash out of Tehran gives me a lot of pause about all of this. While the country immediately claimed the crash was due to a technical fault, at a minimum we have reason to be concerned and skeptical about a statement like that.