EVA Air is generally a very well regarded airline, and was just recently ranked as a Skytrax 5-star airline (whatever that's worth). I had the chance to first fly them shortly after they joined the Star Alliance, and have enjoyed all my flights on them since (especially their Hello Kitty flights!). They have great reverse herringbone seats in business class, and a great soft product as well.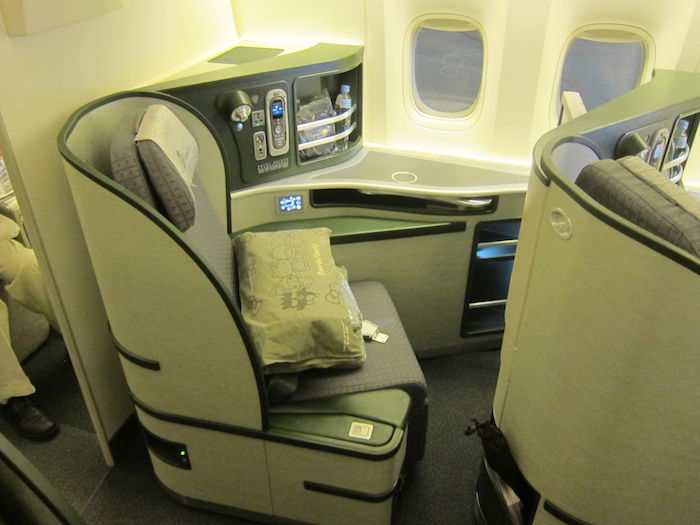 They even offer Rimowa amenity kits in business class, which I love.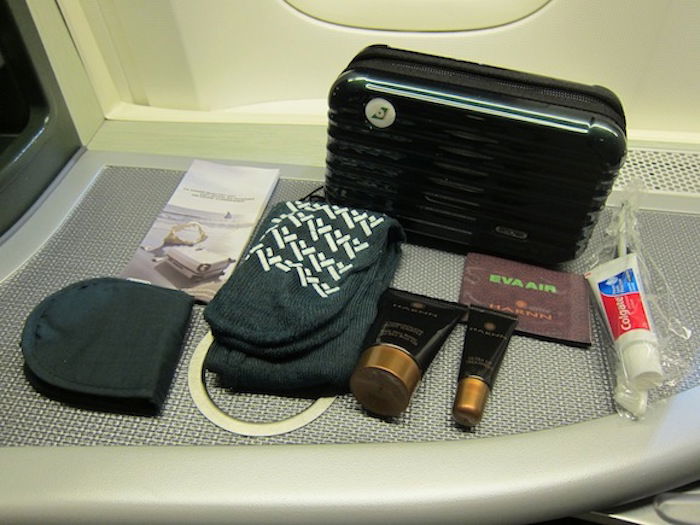 But perhaps the one area where they excel the most is with champagne.
Over the past several years EVA Air has served Royal Laurel passengers Dom Perignon, Veuve Clicquot La Grande Dame 2004, and Krug. All three of those are among the best champagne served in business class, and better than what a vast majority of airlines serve in first class.
Well, it looks like EVA Air has elevated their game even further, at least on select routes. Reader Nigel forwarded a picture of the menu on his recent longhaul EVA Air flight. EVA Air now seems to be serving Krug Rose on select flights in Royal Laurel Class.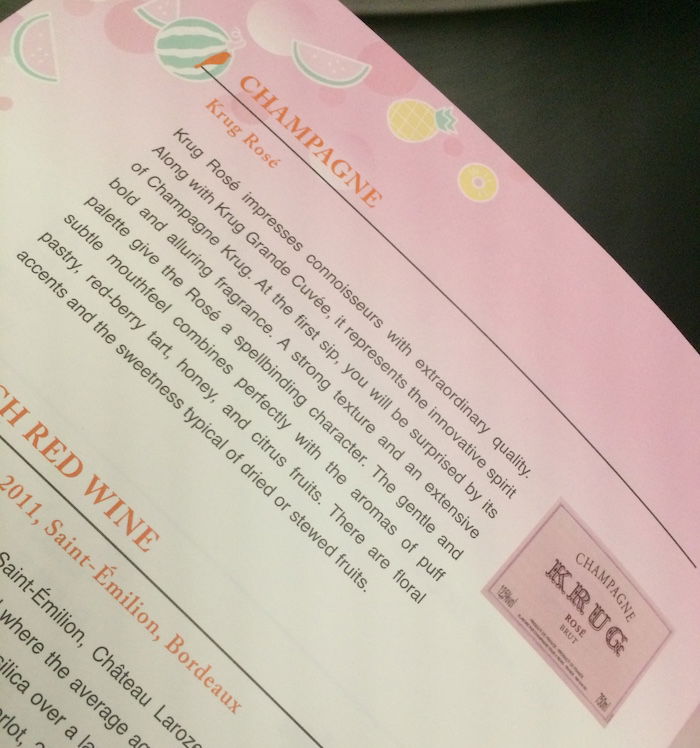 There seems to be a bit of variance in terms of which champagne they serve on which route, with New York consistently getting the most premium option. Krug Rose retails for ~$280 per bottle before tax at the most competitively priced liquor stores, and only goes up from there.
Now, I don't want to say this is the best champagne ever served in business class. Personally I prefer non-rose champagne, and I didn't think the Krug Rose was that spectacular when I tried it. However, as far as I know this is the most expensive champagne ever served in business class.
More than anything I'm fascinated by the different approaches airlines take towards champagne. Airlines have strict catering budgets, presumably designed to maximize the airline's bottom line. While I suspect no one chooses an airline exclusively based on champagne, it's intended to contribute to the overall product offering that will make someone want to fly with an airline. So airlines try to strike the balance between offering a compelling product while trying to control costs.
The variance in the approach that airlines take is incredible. You have China Southern serving $5 champagne in first class, while on the other hand you have an airline serving $300 champagne in business class. There's probably a happy medium there, though the extremes do fascinate me.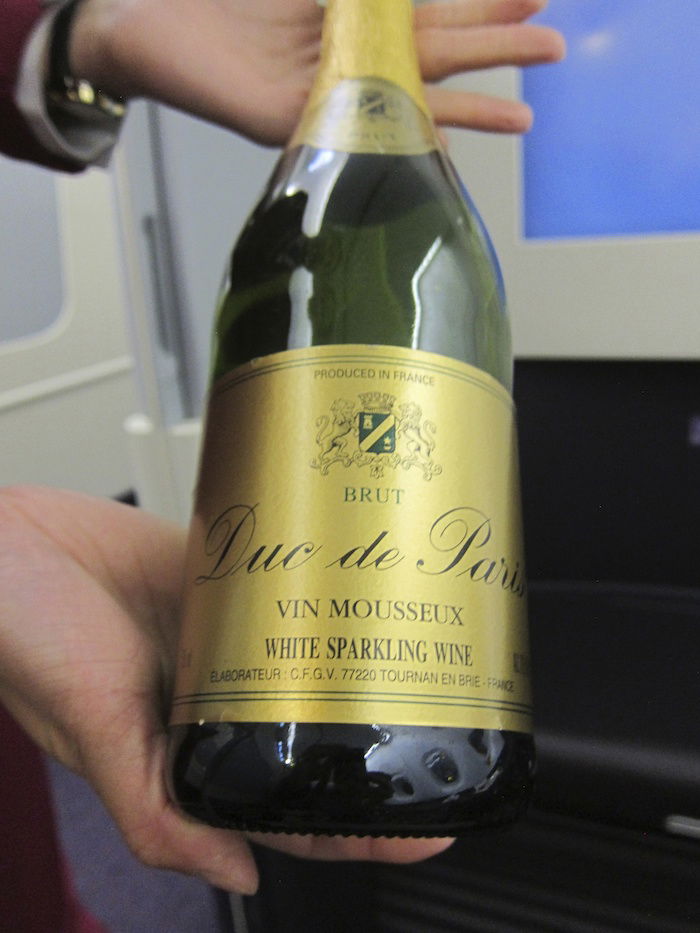 At least in Taiwan the standard of expensive champagne is rubbing off on rivals, as China Airlines serves Pol Roger 2004 in business class…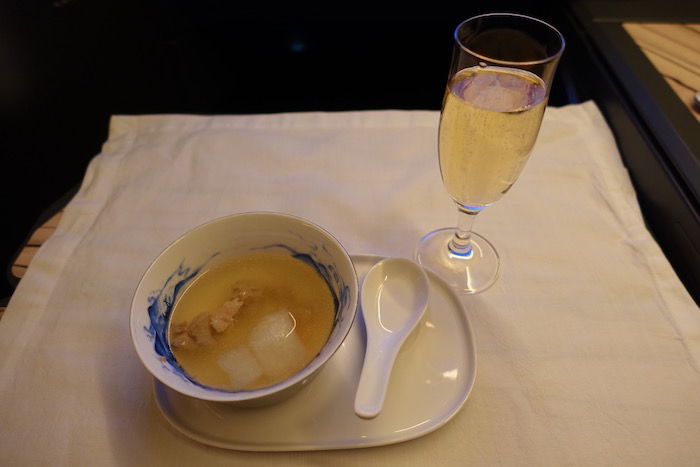 Do you think airlines see a return that justifies incremental spend on alcohol? What's the sweet spot (presumably somewhere between Duc de Paris and Krug Rose)?