While Etihad's presence in the US has been steadily growing over the past few years, the airline just announced a couple of US service adjustments that show some interesting trends. Specifically, Etihad will be:
Reducing their Abu Dhabi to San Francisco flight from daily to 3x weekly as of February 1, 2017
Increasing their Abu Dhabi to Dallas flight from 3x weekly to daily as of February 1, 2017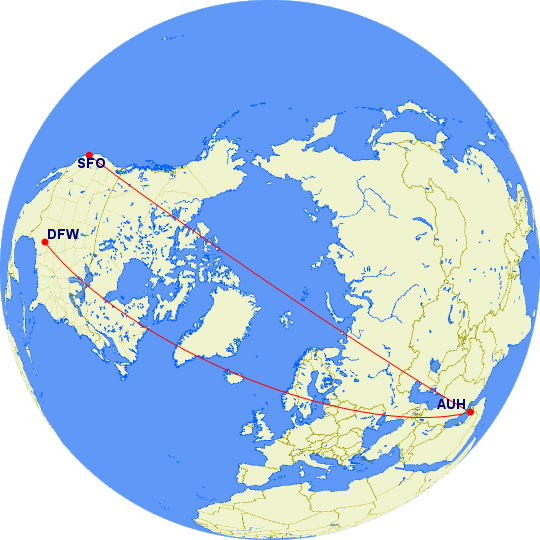 Logically you'd think there would be more local demand for Etihad's flight out of San Francisco than their flight out of Dallas. Both routes are being operated by fairly low capacity Boeing 777-200LR aircraft, featuring 225 seats (including eight first class seats and 40 business class seats).
So, what could be causing this change?
Is Air India driving Etihad out of San Francisco?
Many of the passengers the Gulf carriers transport out of the US are connecting to India. It's a huge market, and they've had a pretty captive audience for a while. As of last December Air India launched flights between Delhi and San Francisco, which is their first flight to the US west coast.
Apparently the route has been doing very well, as this flight will soon be operating daily.
Etihad doesn't have much in the way of connecting traffic in San Francisco, given that their primary US partner is American. Given that they were relying largely on traffic originating in San Francisco, I assume they've been losing quite a bit of the Bay Area to India market to Air India.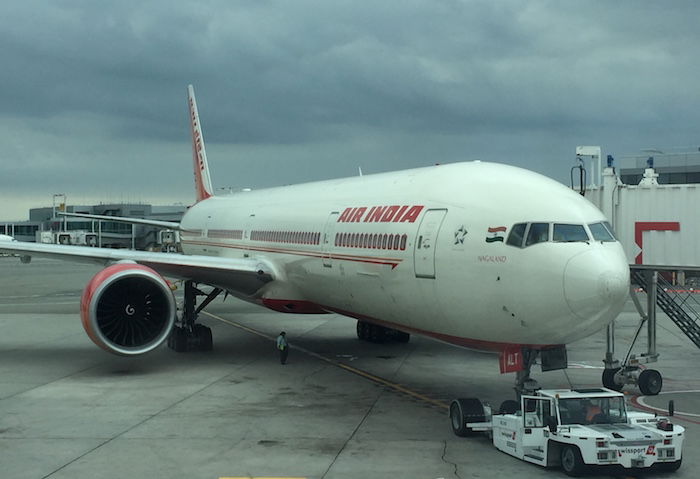 Is Etihad's partnership with American a success?
Dallas arguably has too much capacity from the Gulf carriers (at least to meet local demand), as Emirates, Etihad, and Qatar all operate flights to Dallas out of their respective hubs. However, American partners with both Etihad and Qatar, and presumably they provide a good amount of feed onto the airlines' flights out of Dallas.
As of the middle of last year, American even improved mileage earning for travel on Etihad.
I would speculate that capacity on this route more than doubling isn't because the demand in Dallas is there, but rather because this route will allow more opportunities for connecting passengers. For as much as the US carriers rag on the Gulf carriers, they still seem to do quite well working together.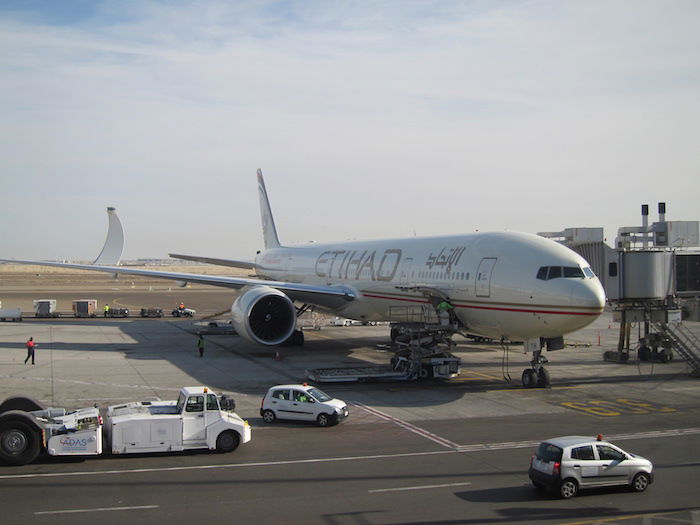 Bottom line
It's interesting to see Etihad reallocate capacity in the US. I imagine Air India's nonstop flight between San Francisco and Delhi has cut into Etihad's load factors, while the growth out of Dallas is probably due to their partnership with American.
Are you surprised to see Etihad decrease San Francisco service and increase Dallas service?