I'm a very sad aviation geek!
Ford and I are on our trip to Paris and the Seychelles, which I wrote about a few months back. The plan was to fly Air Seychelles from Paris to the Seychelles, and then Turkish Airlines from the Seychelles back to the US.
As an aviation geek, one of the things I was most looking forward to was flying Air Seychelles from Paris to Mahe. Air Seychelles is an Etihad Airways partner, so I was able to redeem 62,836 miles per person for the one-way business class tickets. As you guys know, I love reviewing new airlines, and Air Seychelles is one of the smaller and quirkier airlines out there.
I guess I should have seen this coming (given that Etihad invested in Air Seychelles), but just weeks after I booked our trip, Air Seychelles announced a radical restructuring. As part of this, Air Seychelles would be discontinuing their flights to Paris, and announced that they'd be getting rid of their A330s, and instead focus on being a (small) regional airline.
Air Seychelles is discontinuing their flights between Mahe and Paris as of April 24, 2018, so I got in right under the wire, as I'm flying them this weekend. I was a bit annoyed, of course, since my review of the airline would be less useful if they're not operating the plane in the future, but I also viewed it as a cool opportunity. I'd be able to experience their longhaul business class product before it's gone forever.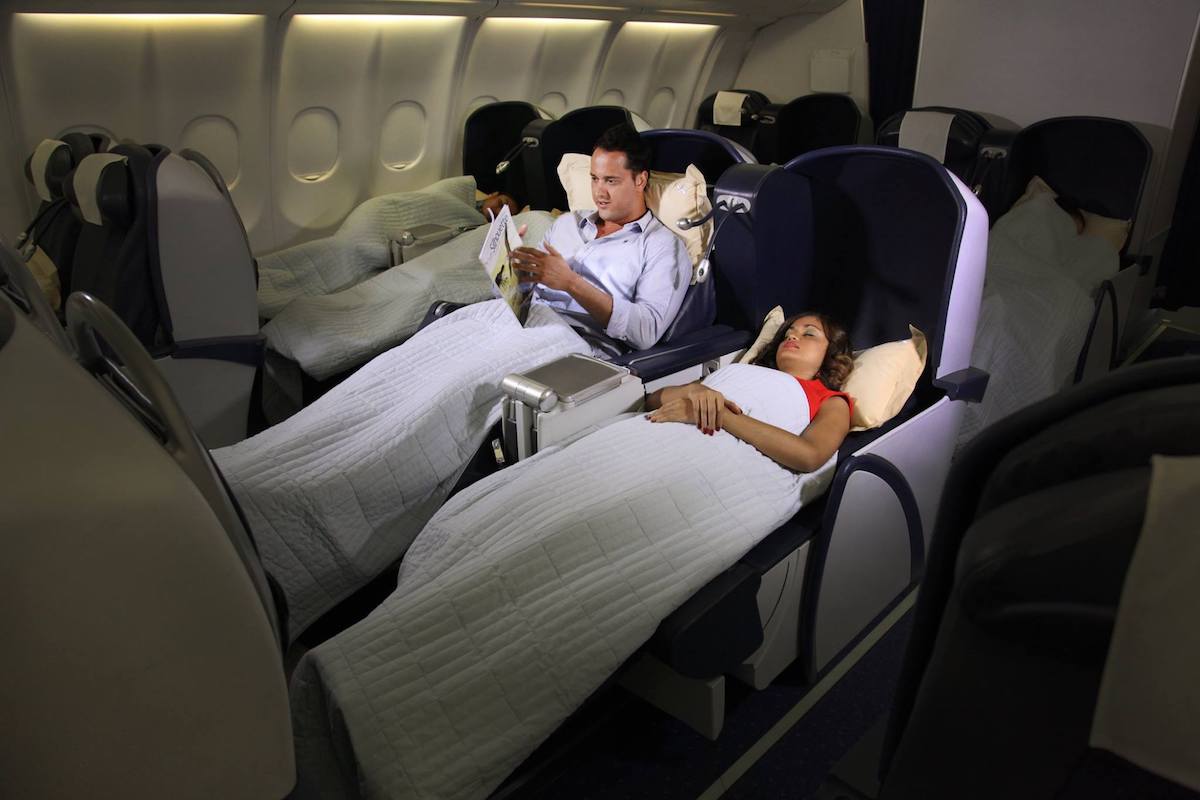 Air Seychelles' A330 business class
I've been keeping an eye on the reservation about once a week (as I try to do for all my award flights), and I last checked about a week ago, and everything looked normal. Yesterday I tried to check-in online, and noticed a very different seatmap. While Air Seychelles business class is in a 2-2-2 configuration, this seatmap showed a staggered 1-2-1 configuration.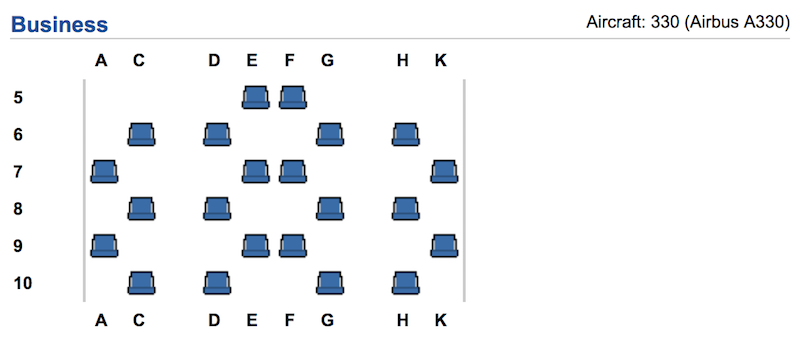 I pretty quickly made sense of this in my head. Has Air Seychelles already returned their A330s, and now Etihad is just operating flights on their behalf?
I looked up the flight on Flightradar24, and sure enough it seems like for the past week or so, Etihad has been operating this flight on behalf of Air Seychelles, with a single A330-200. Specifically, they've been using the plane with the tail number A6-EYD.
To say I'm bummed would be an understatement. The whole reason we traveled through Paris was so I could review Air Seychelles. That became less valuable when I learned that they'd be discontinuing service in a couple of weeks, and now it's becoming even more useless, given that I'll be on an Etihad plane with an Etihad crew.
I wonder if they'll at least have the Air Seychelles soft product, or if this will be a complete Etihad experience (i.e. will they run out of food?).
If I had known this all along, I would have just flown Etihad from the US in a First Class Apartment, or found another option, as I find Etihad's old business class product to be pretty bad (the seats have virtually no padding).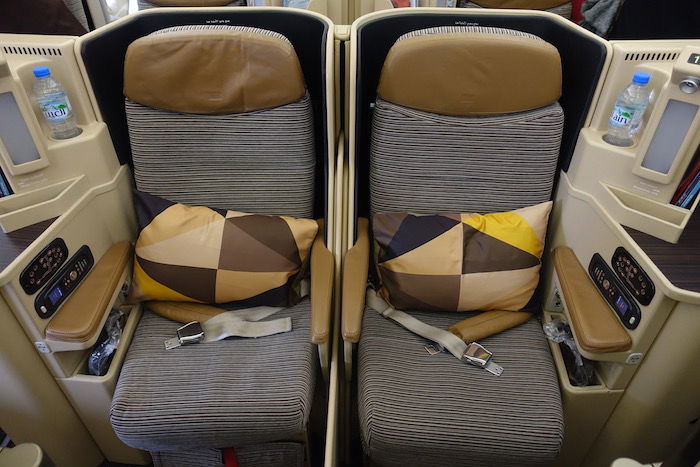 Etihad's A330 business class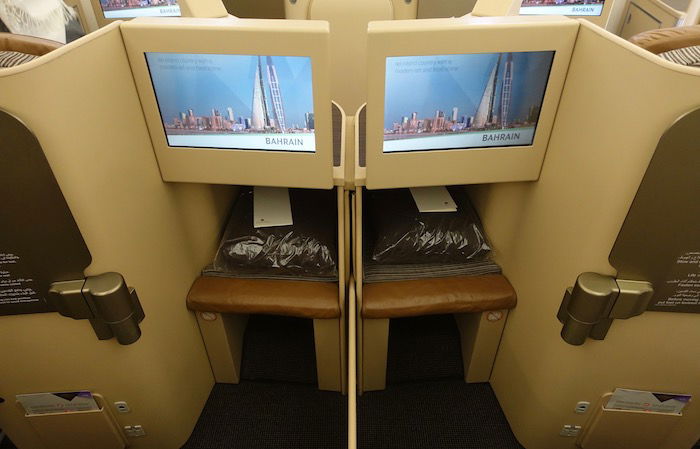 Etihad's A330 business class
Obviously I'm not objectively angry in the sense that they're still getting us there in a flat bed, though I'm sure any aviation and airline geek can appreciate my frustration. I'm a bit surprised they didn't bother contacting people. At a minimum, it seems like they should be advising passengers that their flight won't actually be operated by the airline they booked.
What a sad way for Air Seychelles to disappear into the sunset. I believe Fiji Airways will be taking over Air Seychelles' A330s, so I'm guessing the planes are already being prepared for that purpose.
Stay tuned for my thoughts on the flight…