Etihad has been on a cost cutting spree, and as a result we haven't seen many service improvements from them lately. Just last year Etihad cut chauffeur service for first & business class passengers everywhere except in the UAE. Previously they'd provide you a ride to the airport at most of their destinations, while now you'll only get it when arriving in or departing the UAE.
That's why it's interesting to note that Etihad has just announced an improvement to their chauffeur service offering… sort of.
Etihad and Mercedes-Benz have announced a new partnership for premium transfers within the UAE. Specifically, Mercedes-Benz vehicles will exclusively be used for first and business class passengers in the UAE. Mercedes-Benz S-Class vehicles will be used to chauffeur first class passengers airside at Abu Dhabi Airport when remote stands are used. Then a fleet of Mercedes E-Class vehicles will be used for all landside transfers within the UAE.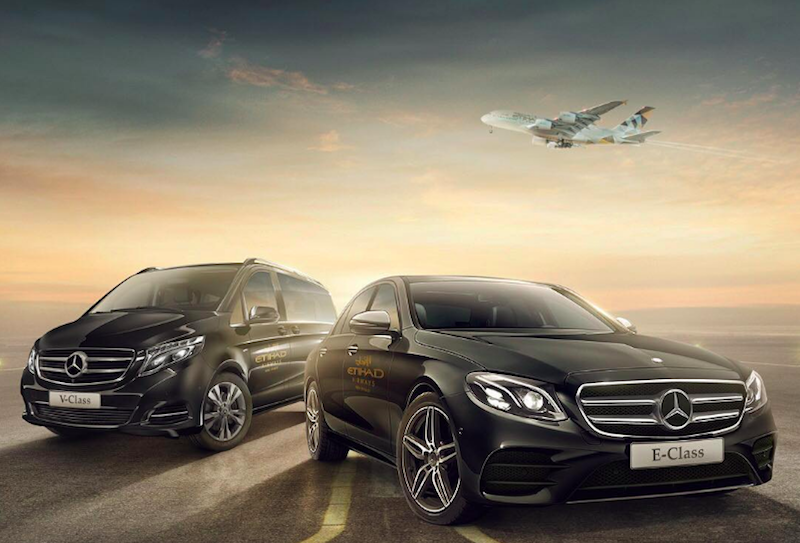 For now this partnership is expected to last for three years, though it could certainly be extended beyond that. Two local Mercedes dealers will be facilitating this partnership.
Previously Etihad mostly used Audis for their chauffeur service. Arguably a Mercedes Benz E-Class is comparable to an Audi A6, so I'm not sure I'd call this a huge improvement in terms of the car as such. However, the reason I view this as positive news is because it's my understanding that the Mercedes-Benz vehicles are new, while the Audis were in many cases showing their age.
It's interesting to me that they seem to be using the same Mercedes E-Class for all transfers within the UAE, regardless of whether you're flying The Residence or business class. When I flew The Residence from Abu Dhabi to Sydney, I was picked up in an Audi A8, for what it's worth.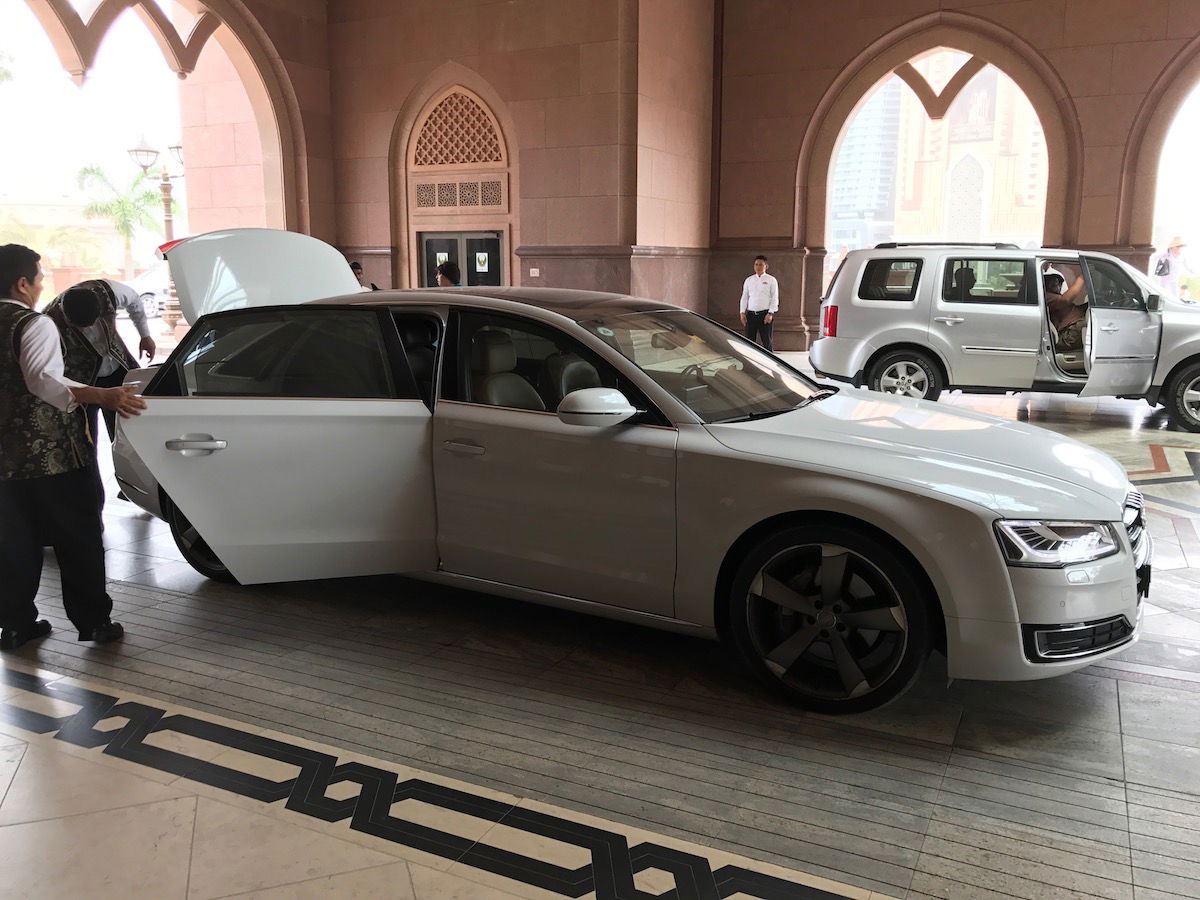 The Audi A8 I got picked up in when flying The Residence
What's also interesting here is that Mercedes-Benz collaborated on Emirates' new first class suite. Not that Mercedes can't collaborate with both of the major airlines in the UAE, though there's something funny about them both independently working with Mercedes around the same time.