While perhaps not cutting edge at this point, Ethiopian Airlines has just announced a nice improvement to their onboard product.
Ethiopian Airlines has just introduced Wi-Fi on their Airbus A350 aircraft. For this new service, Ethiopian is using Ka-band broadband satellite technology, so you can expect the speeds to be pretty good (it drives me nuts when airlines nowadays roll out Wi-Fi using the OnAir service). While the airline is starting by offering Wi-Fi on the A350s, they plan to eventually have Wi-Fi on other long haul aircraft as well.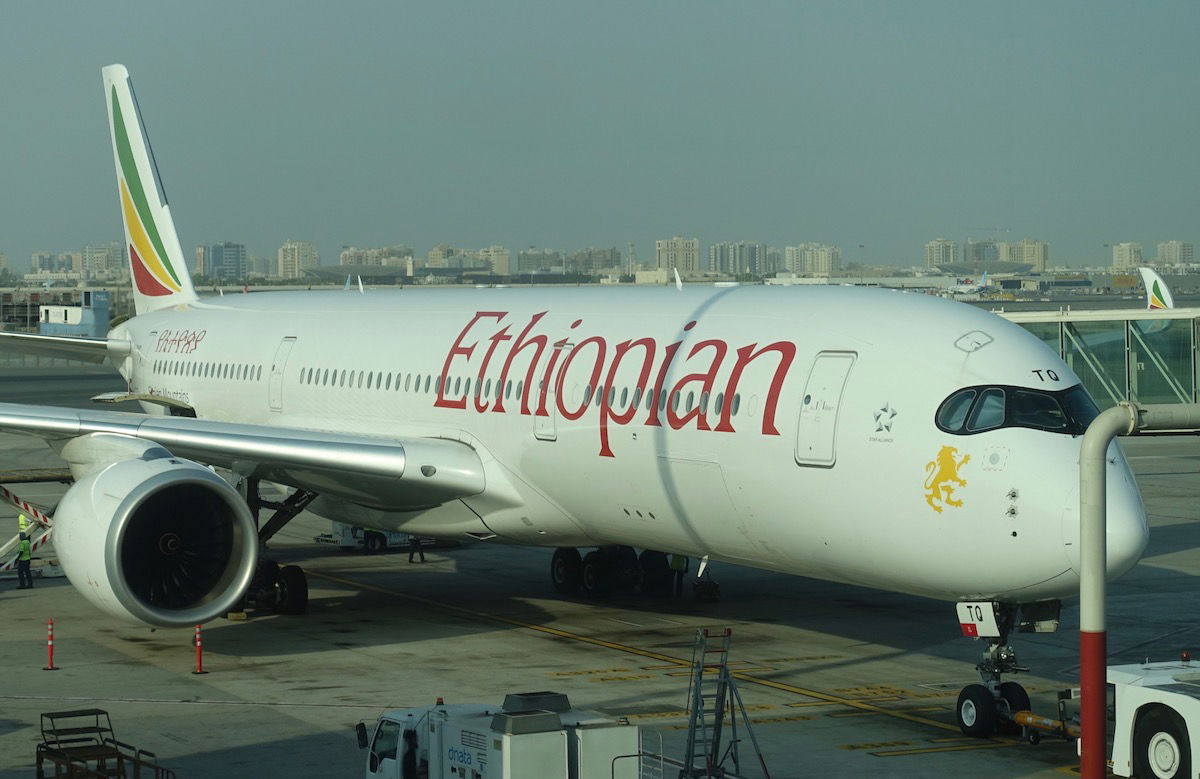 Ethiopian Airlines A350-900
Ethiopian Airlines currently has a fleet of 12 Airbus A350-900s, with a further 12 A350-900s on order. Ethiopian Airlines' CEO had the following to say about the introduction of inflight Wi-Fi:
"We are glad to introduce inflight internet connectivity with the latest broadband satellite technology, Ka-band, offering our passengers seamless digital experience as they fly Ethiopian. The launch of the onboard wi-fi internet is part of our relentless efforts to further add to passengers' comfort keeping pace with the technology of the day. As customer-centric airline, we will remain focused on continuous service excellence, taking advantage of emerging technologies and infrastructure."
In addition to being able to buy Wi-Fi onboard by logging on and paying with a debit card or credit card, you can also buy a Wi-Fi voucher at Ethiopian Airlines sales outlets, including at the Addis Ababa Airport customer service desk, at the boarding gate, and from flight attendants.
I would imagine this is intended to facilitate purchasing Wi-Fi with cash, though I can't imagine that will be that popular.
Unfortunately Ethiopian Airlines hasn't yet revealed the pricing of their new Wi-Fi service, or the timeline with which they plan to offer Wi-Fi on more of their planes.
Congrats to Ethiopian Airlines for finally introducing inflight Wi-Fi. They're one of Africa's all-around best and most global airlines, and it's nice to see this further improvement to their experience.