Late last year Ethiopian Airlines stated their intentions to add flight to Chicago, though there were also rumors that they were considering Houston instead. Airlines can talk a big talk and sometimes don't follow through on routes, so it's not confirmed until the schedule is published (and even then it's sometimes not confirmed). This route is now for sale.
Ethiopian Airlines will begin flying 3x weekly between Addis Ababa and Chicago as of June 2, 2018. The flight will operate with the following schedule, per @airlinerotue:
ET510 Addis Ababa to Dublin departing 10:15PM arriving 4:25AM (+1 day)
ET510 Dublin to Chicago departing 5:25AM arriving 7:55AM
ET511 Chicago to Addis Ababa departing 9:55AM arriving 7:40AM (+1 day)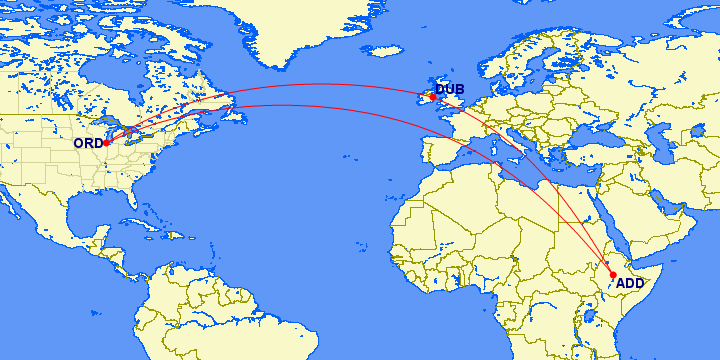 The flight to Chicago operates on Tuesdays, Thursdays, and Saturdays, while the flights back to Addis Ababa operates on Wednesdays, Fridays, and Sundays. The total distance of the route is ~7,600 miles, so this is an ultra longhaul flight. The westbound flight is blocked at 17hr40min (including the one hour in Dublin), while the eastbound flight is blocked at 13hr45min.
The new route will be operated by a Boeing 787-8, featuring 24 business class seats and 246 economy seats. Some of Ethiopian's 787s have fully flat beds in business class, while others have angled seats, as they haven't finished reconfiguring their entire fleet. Here's a review I wrote of their "old" 787 business class, from a flight between Beijing and Addis Ababa.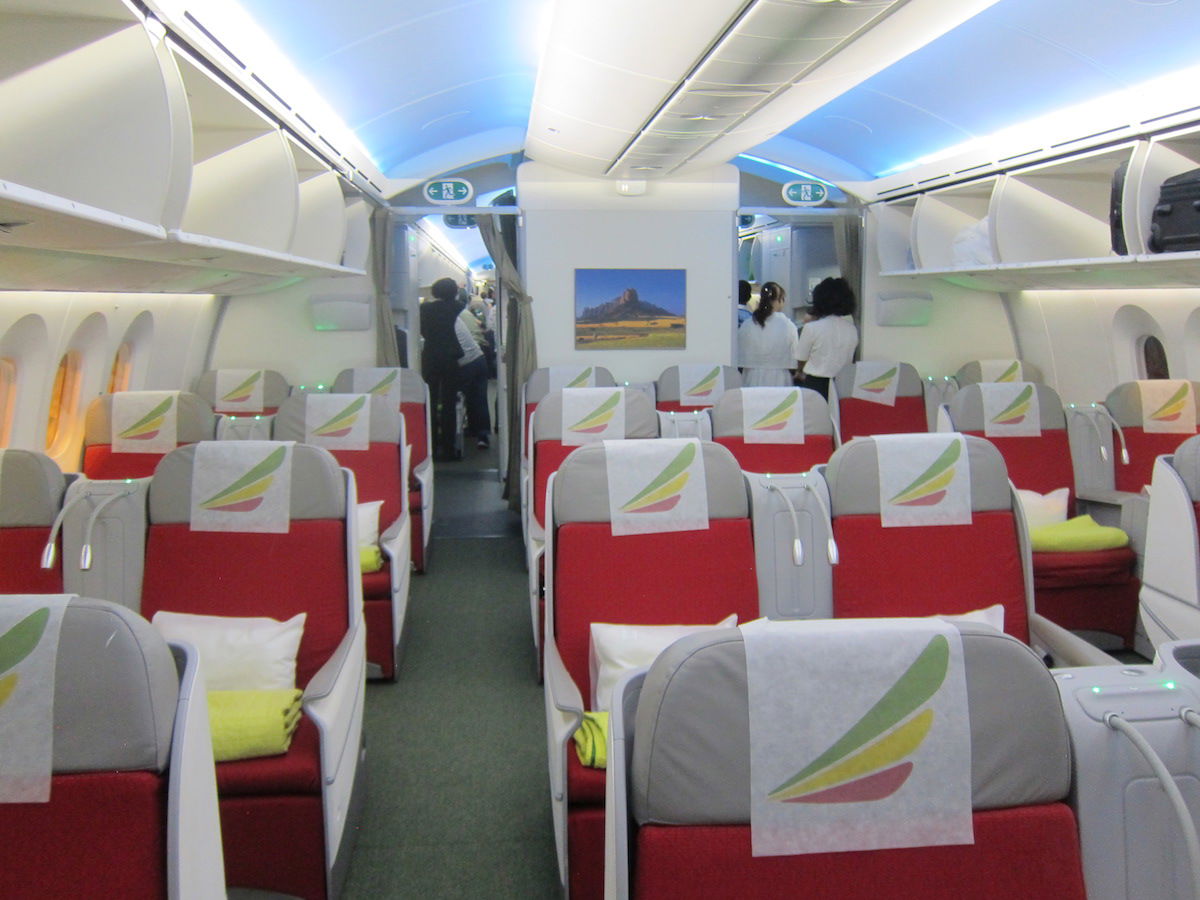 The stop in Dublin is primarily a refueling stop. This is needed because Addis Ababa is at a high altitude, so the plane couldn't take off all the way to Chicago with a full load. Ethiopian Airlines stops in Dublin for most of their US flights, so this one is no different. Interestingly Ethiopian Airlines is actually selling seats on the Addis Ababa to Dublin sector, which seems a bit odd, given that the stop is just in one direction. The only US flight where Ethiopian Airlines stops in Dublin in both directions is their Los Angeles flight, and there they have a significant amount of demand between both Los Angeles and Dublin, and between Dublin and Addis Ababa.
If you want to redeem miles on this flight, Ethiopian Airlines seems to have two business class award seats available every flight, and even more seats available in economy. So this is an excellent flight for redeeming miles to Africa.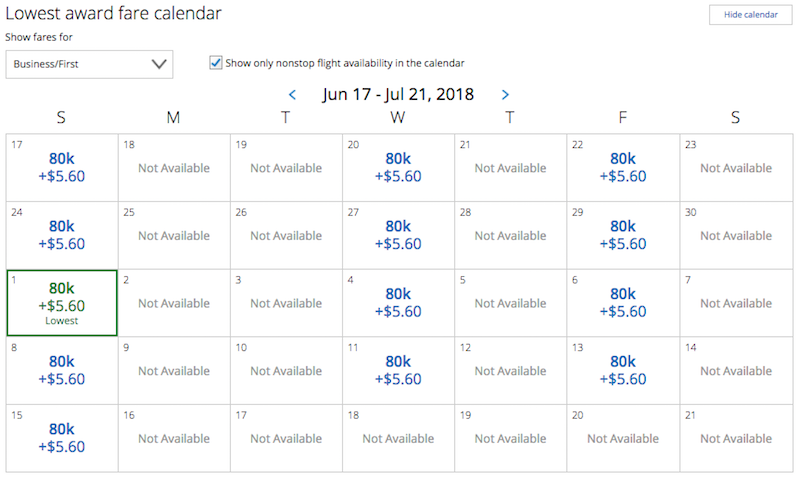 Here are the one-way business class redemption costs for some popular Star Alliance programs:
Air Canada Aeroplan: 75,000 miles
Avianca LifeMiles: 78,000 miles
United MileagePlus: 80,000 miles
Does anyone plan on taking Ethiopian Airlines' new flight between Chicago and Addis Ababa?