Ethiopian Airlines will be expanding its service to the United States even further, with a new route to Atlanta…
Ethiopian Airlines' Addis Ababa to Atlanta route
As of May 16, 2023, Ethiopian Airlines will begin flying 4x weekly between Addis Ababa (ADD) and Atlanta (ATL), with the following schedule:
ET518 Addis Ababa to Dublin departing 10:00PM arriving 4:20AM (+1 day)
ET518 Dublin to Atlanta departing 5:10AM arriving 9:00AM
ET519 Atlanta to Addis Ababa departing 10:35AM arriving 7:50AM (+1 day)
The journey covers a distance of 7,703 miles. The westbound journey is blocked at 18hr, while the eastbound journey is blocked at 14hr15min.
The stop in Dublin is purely a refueling stop. The reason the flight can't be operated nonstop is because of the high altitude of Addis Ababa, which limits the takeoff performance of the aircraft, and therefore also limits the range. If Addis Ababa were at sea level, this route could be operated nonstop westbound as well.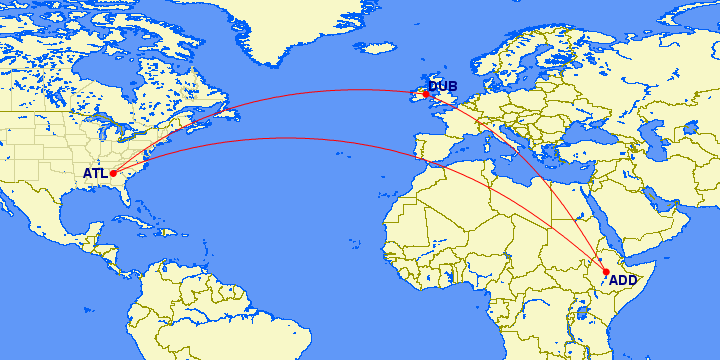 Ethiopian Airlines will use a Boeing 787-9 for the route, featuring 315 seats. This includes 30 business class seats and 285 economy class seats.
My take on Ethiopian Airlines' new service to Atlanta
Ethiopian Airlines' decision to add Atlanta flights is an interesting one. Currently Ethiopian Airlines' destinations in the United States include Chicago (ORD), Newark (EWR), New York (JFK), and Washington (IAD). In the past, the airline also flew to Houston (IAH) and Los Angeles (LAX), though both of those routes have been suspended for quite some time.
As you can see, with the exception of New York, Ethiopian Airlines has otherwise exclusively flown to United Airlines hubs in the United States, given that both airlines belong to Star Alliance, so that's ideal for being able to offer feed within the United States.
As far as service to Africa from Atlanta goes, currently Delta Air Lines flies from its largest hub to Cape Town (CPT), Johannesburg (JNB), and Lagos (LOS).
While there's no doubt a fair bit of demand between Atlanta and various African markets, I'm curious if the numbers are enough to make this service work based on Ethiopia's geographic, especially without connectivity in Atlanta. Most demand to Africa from Atlanta is either to West Africa (in which case connecting in Ethiopia isn't efficient) or South Africa (which Delta already serves).
With the size of Ethiopian Airlines' Africa network, I imagine the airline can probably make this work, but it doesn't seem like a slam dunk. For example, pre-pandemic the annual demand between Addis Ababa and Atlanta was 14,000 passengers per year, which isn't insignificant, but also isn't enough to make a route like this work.
I imagine Ethiopian will largely work to undercut Delta on pricing between Atlanta and South Africa, which will probably be a significant source of demand for this flight.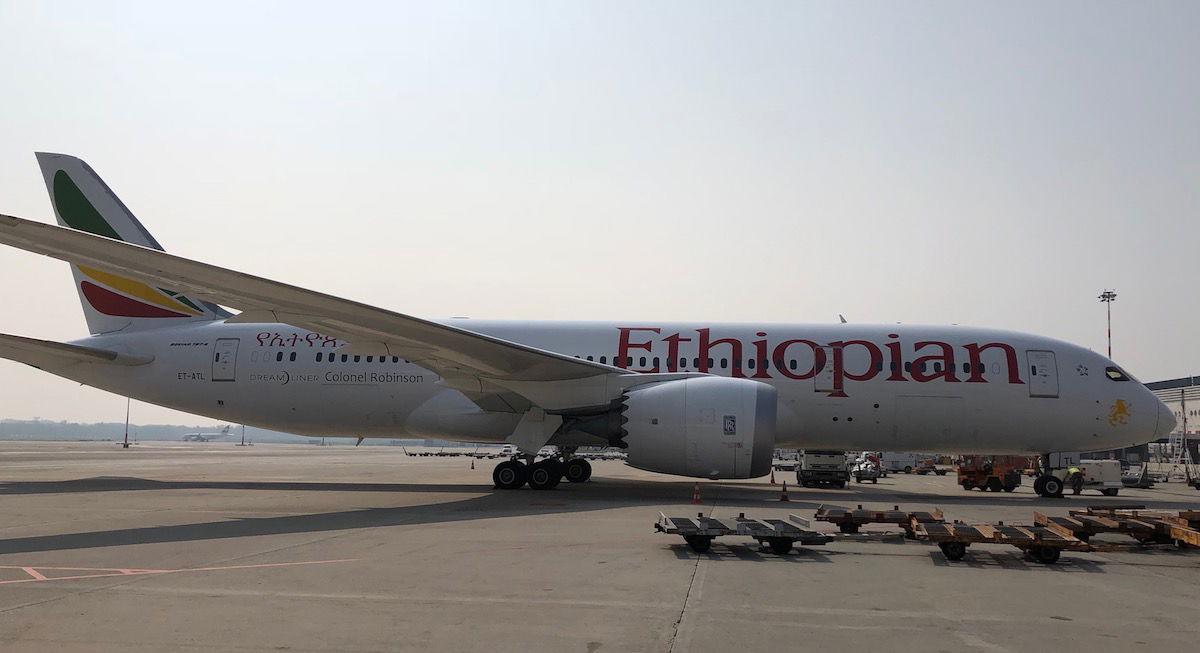 Bottom line
As of May 2023, Ethiopian Airlines will launch a new 4x weekly flight between Addis Ababa and Atlanta using a Boeing 787. It's great to see Ethiopian expanding in the United States, especially to a non-United hub. With limited connectivity, this will no doubt be a tougher route than some existing service, so I'm curious how long it lasts.
What do you make of Ethiopian Airlines' new flight to Atlanta?