Over the summer I flew Ethiopian Airlines business class from Beijing to Addis Ababa on a 787, and then from Addis Ababa to Frankfurt on a 767.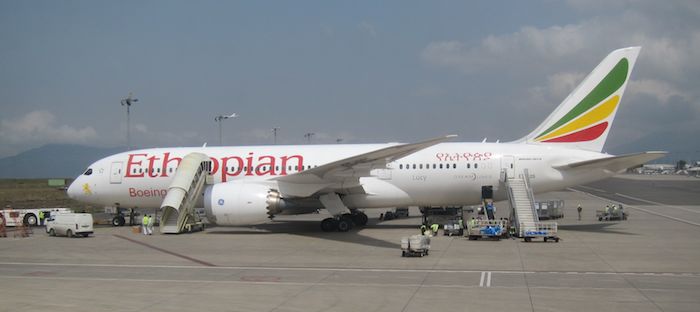 Ethiopian 787 Addis Ababa Airport
While the 787 itself was sparkly, I was dumbfounded by the fact that Ethiopian chose to install angled business class seats on a brand new plane. Don't get me wrong, I'm not picking on Ethiopian specifically here, as there are lots of airlines that do the same. Just look at Air France and Lufthansa with their A380s, for example.
While the flight was otherwise decent enough, the fact that the seats were angled just made it a not-so-pleasant flight.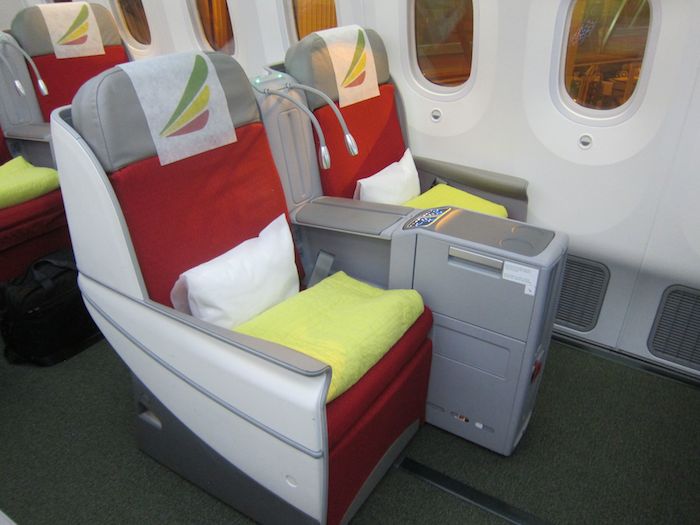 Ethiopian's old 787 business class product
Then again, the angled 787 product was still M-U-C-H better than the 767 I flew from Addis Ababa to Frankfurt, which I'm told is one of the best-kept ones in their fleet. 😉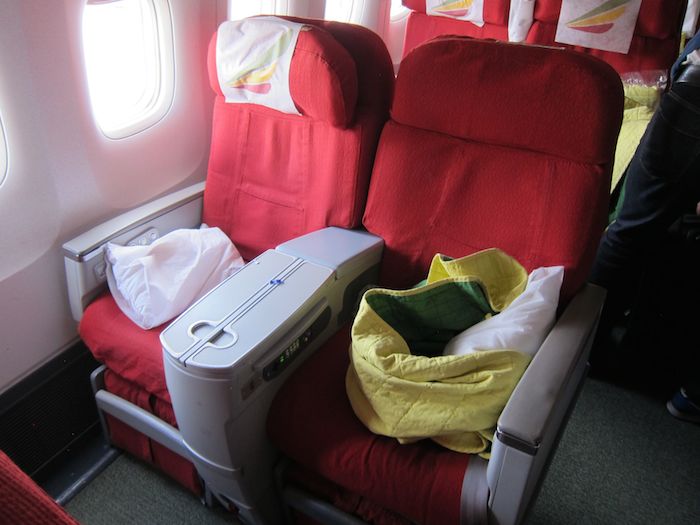 Ethiopian's disgusting 767 business class product
Anyway, it seems that Ethiopian has finally had a change of heart regarding their business class product on the 787.
Ethiopian Airlines' 11th 787 was just delivered with fully flat seats in business class, per Ethiopian's Facebook page.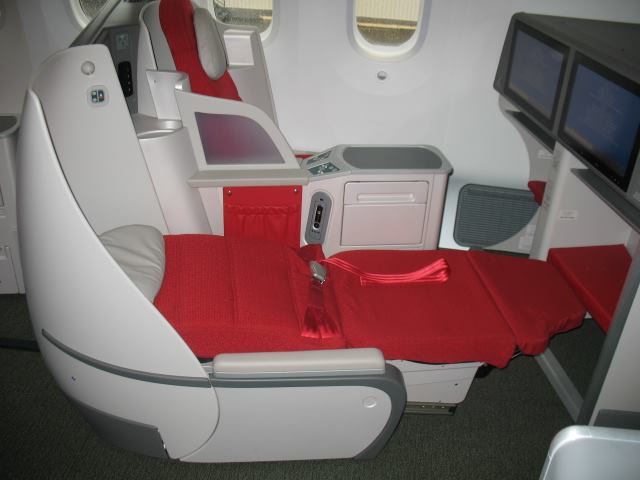 Ethiopian's new 787 business class product
That looks to me like a solid forward-facing business class product in a 2-2-2 configuration, and one I'd certainly consider flying in the future.
Kudos to Ethiopian on the upgrade. Here's to hoping they retrofit at least some of their existing long-haul fleet with these seats.