On March 1, 2016, Emirates launched the world's longest flight, between Dubai and Auckland. When the route launched, a lot of people talked about how horrible it would be to take the flight in economy, given how long it is. Emirates had a unique counter to that, claiming that the airline's CEO, Sheikh Ahmed, already took the flight in economy (even though it hadn't launched yet), and enjoyed it. He claimed he doesn't mind economy on a 17-18 hour flight because he "likes to be close to people."
Now, Sheikh Ahmed did fly the Dubai to Auckland route, though he did so before the route launched, when they flew it for promotional purposes. I suspect there were a few people on the flight at most, so I'd guess that maybe he tried to sit in the economy seat for five minutes, and then headed back to his first class suite. 😉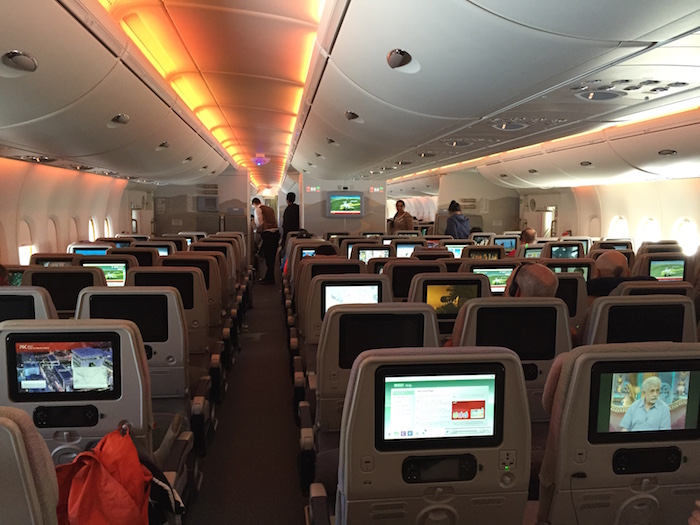 Well, Emirates is doubling down on their claim that Sheikh Ahmed is an economy flyer.
Emirates President Tim Clark did an interview with BBC about the impact of falling oil prices (which is great for the operating costs of an airline, but not so great when the airline is government owned and the country's primary source of income is oil), and in it he dropped an interesting comment. From the interview:
"Does that mean Sheiks are going in economy nowadays?"
"No… well, my Sheikh does often travel in economy…"
"Really? I don't believe it."
"He does indeed, and I've traveled with him in economy as well."
https://www.youtube.com/watch?v=LLJzyY765sU
So what say you — do you think the Sheikh has actually ever flown economy on a commercial flight?
(Tip of the hat to Alok)